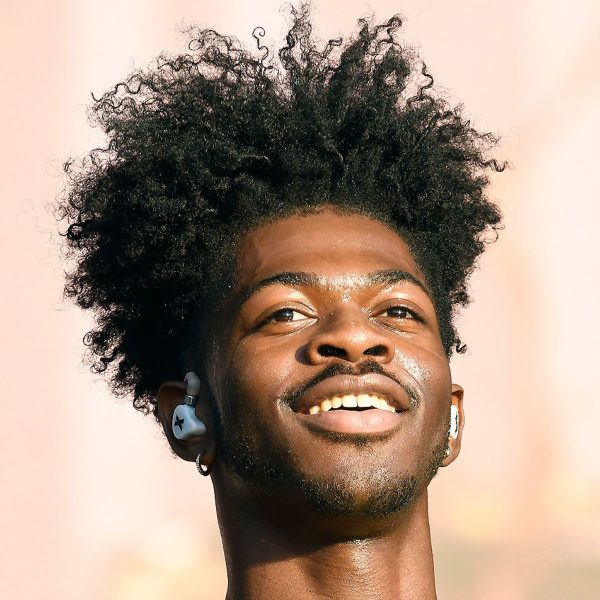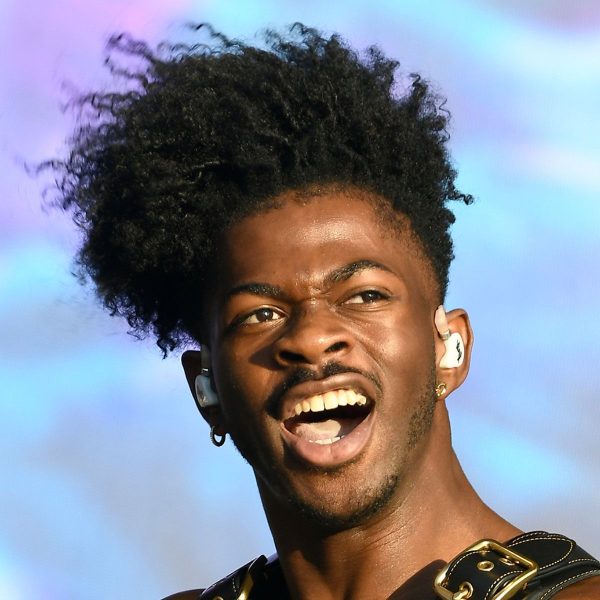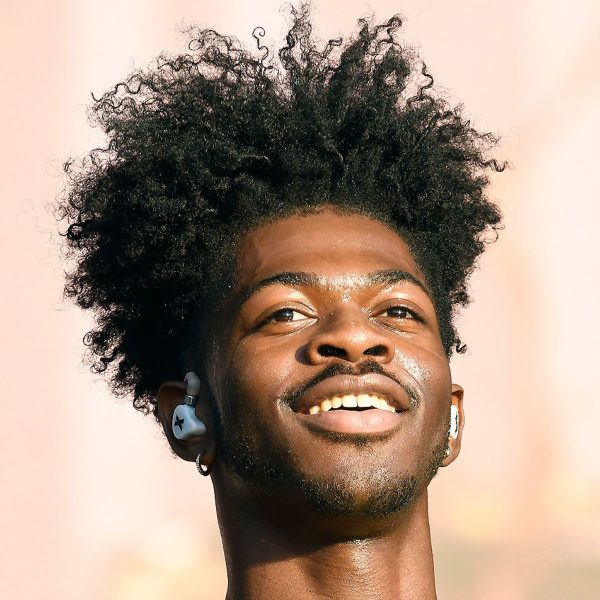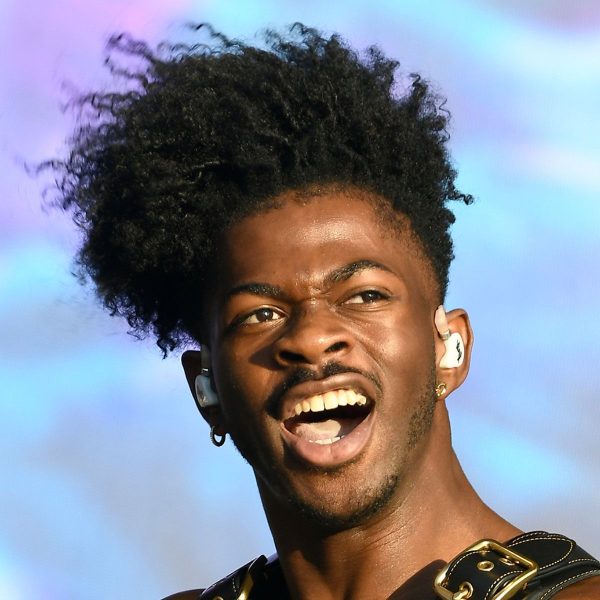 Lil Nas X: Afro Twist Outs With Low Fade
MFH says
Lil Nas X's Afro twist outs with low fade might seem disappointingly classic for those who love his more OTT hair looks.
But MFH knows the importance of barnet TLC.
Because it's crucial to give hair a bit of a break from edgy styles and colours.
And Afro hair is just as prone to breakage and damage as fine hair is.
From this high top twist look, to a serious 80s mullet, the recent bleached blonde curly bob, a fire-engine red look and the dyed, grey, 5-inch spikes, his hair has likely got PTSD (post traumatic styling dismay).
After Lil Nas X has 'rested' his bonce for a bit, MFH can hardly wait to see what direction he goes with his hair next.
If you're keen to replicate Lil Nas X's Afro twist outs with low fade go to a stylist who regularly works with and understands Afro hair.
Ideally you'd need a few inches of hair to twist.
You need to twist your hair for about 5 days to be able to get the kind of twist out curls Lil Nas X has here.
While you have the twists in, you can experiment with all kinds of different sectioning – triangles, diamonds, squared or oval.
You can expect your style to last around 4-6 weeks if you want it to.
If you don't want to pay to go the salon to have this done, there are loads of YouTube tutorials you can watch.
Then try and rope in a friend/partner to help you out. Be warned, though, it'll take around six hours.
For a long-lasting twist out, you need equal parts moisture to hold.
Make sure your hair is nourished and conditioned.
Then get some hair oil – which you can either spritz or gently pat onto your twists before you start to take them out.
The other method is to dip your fingers in oil and add to each twist as you undo them.
Take the twists out gently and carefully – there are no shortcuts you can take. It's about preserving the coil and the health of the hair.
To get the height of Lil Nas X's hair, and add some gel to the roots after you've undone your twists, and run it up the lengths.
Be careful not to overdo it though as you don't want it to flake.
The best idea is to start with a small amount, and increase it if you feel your hair needs it.
Ideally don't use a hair pick on your roots after you let your twists out.
This can lead to losing the lovely curl pattern you've created.
So it's best to use your fingers, gently, to style the hair upwards.
If you feel you need a little more lift, you can try some dry shampoo (you can get ones that have brunette tones).
Spritz around your roots for some extra lift.
6. Use Oil For Your Take Down
While we're on the topic of taking down your twists like a pro, this is where you want to cozy up to some hair oil. There are two ways you can use the oil to make your twist out last. You can either spritz or pat oil all over your twists before you start to unravel them or you can dip your fingers in oil as you take down each twist.
The latter takes longer and is a more detailed step, but it helps keep frizz away longer and helps to better seal in your style. We love the lightweight and nourishing L'Oréal Paris EverPure Sulfate Free Simply Clean Sheer Oil for this step.
7. Do Proper Night Maintenance
Finally, when it comes to how to make a twist out last long, how you protect your hair while you sleep will be a defining factor. If you're skipping this step you might as well give up because that poor twist out will not make it past the first 48 hours. But if you want some style longevity, you'll need to put in the work.
Before you head to bed, grab your hair in sections where it naturally parts and create large twists — don't worry, they don't have to be as intricate as your initial twists. You should be left with about six to eight large twists depending on how thick your hair is.
Then cover your jumbo twists with a silk- or satin-lined bonnet, and (because in our experience, that bonnet will be under the bed the first time you roll over) tie a head wrap around the base of your bonnet to keep it secure through the night.