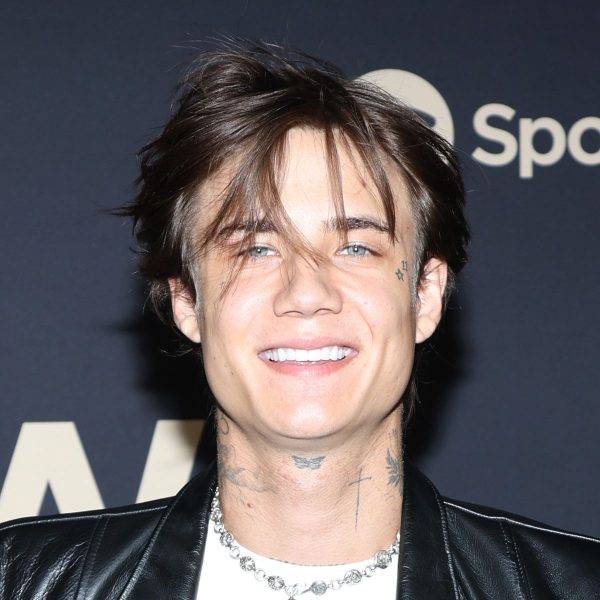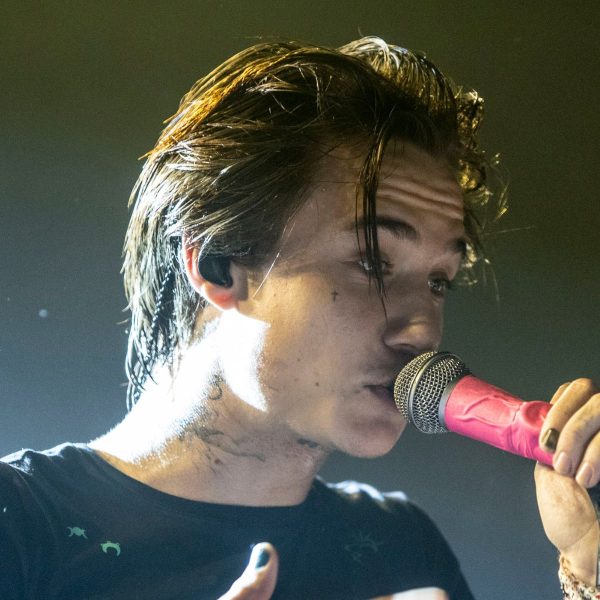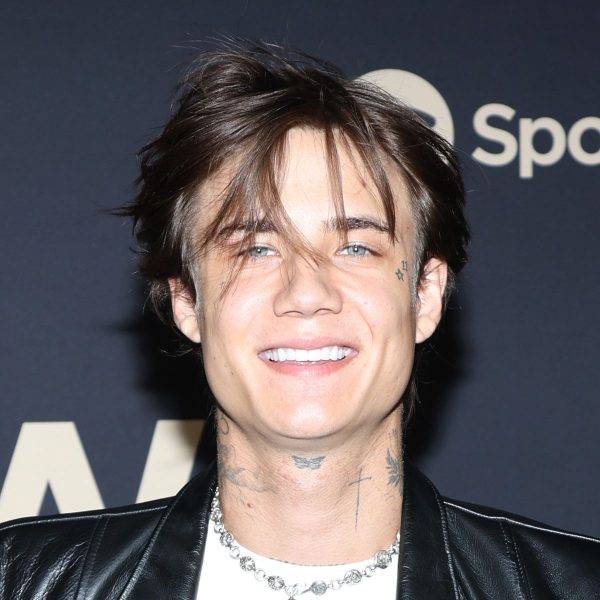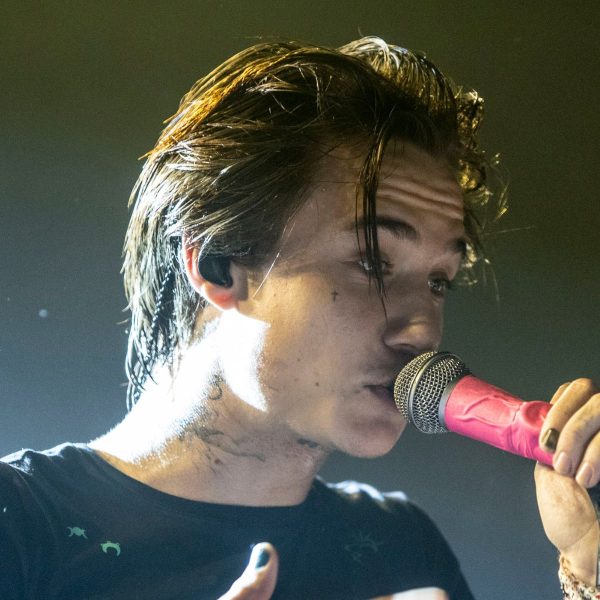 Jxdn: Medium Length Hair With Floppy Fringe
MFH says
Uber TikTok star and singer Jxdn's medium length hair with floppy fringe looks like he might have given it a serious going over with the straighteners in the 2nd photo.
A Travis Barker protege, Jxdn (whose name is Jaden Hossler) is a name (and haircut) to watch. He currently has 9.3m followers on Tiktok, 4.2m on Instagram, and over 2.5 million monthly listeners on Spotify.
His hair garners as much interest as his follower count, with 3.6m and counting looking at Jxdn hair inspo/styling vids on TikTok.
The 22-year-old has had jet black curly hair; a bleached blonde barnet; a chestnut brown sweep back; and his current floppy-fringed style.
And yes, he is one of those lucky blokes that can pretty much carry off any hairstyle.
Though MFH looks forward to seeing some edgier experiments.
Jxdn's medium length hair with floppy fringe has lots of length on top (at least 2 inches).
It's cut slightly shorter at the and tapered subtly at the back.
His stylist would have point cut/layered it subtly throughout, especially on the top, to take the 'weight' out.
It's a versatile cut – the fringe can be swept back with product to keep it out of your face.
Or you can wear the fringe down and floppy like Jxdn's hair in the 2nd pic.
If you like Jxdn's medium length hair with floppy fringe it's a versatile look that you can play around with.
The condition of the hair needs to be good, so use nourishing products and try to limit your hair washing to every couple of days.
Also use a hair mask once a week.
When drying your hair post-shower, gently pat it dry with a towel.
Don't vigorously rub your towel through it, as it'll make your hair frizzy and fluffy.
On damp hair, apply a clementine-sized amount of mousse through the roots and ends
As you blow dry the hair, brush  back and the sides and top with your fingers. (You can also use a vent brush to lift it up and back).
Apply a 5p sized amount of matt clay/pomade to your fingers, and rub them together to warm it up.
Then use your fingers to brush it through the fringe area to push it back.
Use more product if necessary.
Pull down a couple of strands onto the forehead like Jxdn's hair
You can also wear the hair down and straight like Jxdn's hairstyle in the 2nd photo.
Apply a heat protector to damp hair, then blow dry it pointing the hairdryer down, so it doesn't ruffle your cuticles.
Then run some hair straighteners through it all over the top of the head.
Pull some pieces of the fringe down onto your forehead.