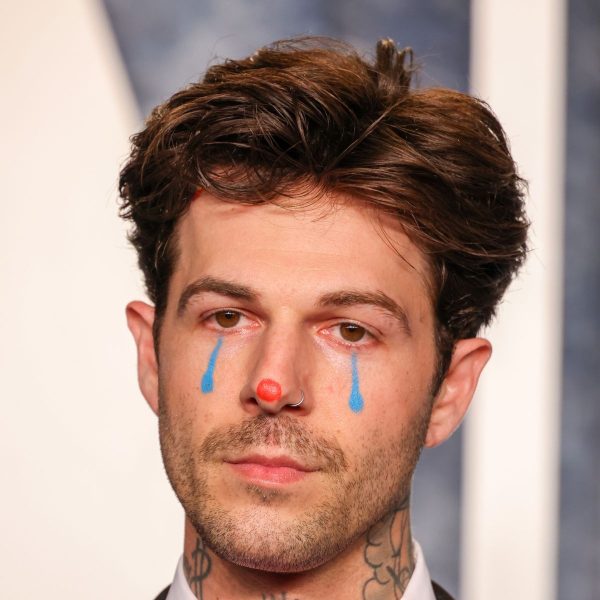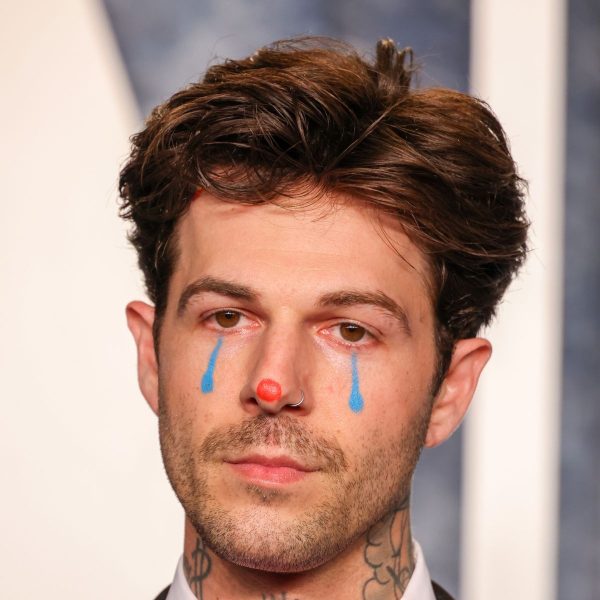 Jesse Rutherford: Centre Parted Tapered Cut With Texture
The Neighbourhood singer (and Billie Eilish's boyfriend) Jesse Rutherford's centre parted tapered cut with texture isn't exactly outlandish, but it means he can play around with his makeup and style without too many things competing for attention.
Liking that strategy.
MFH says
Jesse Rutherford's centre parted tapered cut with texture is quite casual, boyish look for the 31 year old singer (and boyfriend of Billie Eilish), who is known for his experimental style.
And he (or his hairstylist) has artfully styled it to make it look a little like he's just got out of bed and ruffled his fingers through his hair.
It's a great haircut – deceptively casual, but the cut is precise and beautifully textured.
It might be disappointing for those of you who like Jesse's more extreme hairstyles – like the black and white look, the fluoro orange bowl cut, and the green and black patchwork vibe.
After all, he has been experimenting with his lewk since the age of five.
"I dressed myself," he told US magazine Allure. "But I would have four 'fits a day, all the time. I was never not changing my clothes, and [never] not changing my hair."
Jesse Rutherford's centre parted tapered cut with texture is tapered gradually down the sides and back.
Jesse's hair is longer on the top – it looks to be around one and a half inches.
The hair on top has been cleverly layered and point cut to give it that great texture, and making it easier to style.
Jesse Rutherford's hair is relatively easy to style if your hair has a lot of body.
If it doesn't, or it tends to flop easily, I recommend spritzing it with MFH's very first product, ANFORH Texture Volume Spray from front to back of the head.
It's great for livening up your hair's texture, without making it sticky.
Then blow dry your hair on a medium heat, while scrunching/ruffling the hair as you dry it.
You can finish your style off by using a little wax/pomade/clay (whatever your preference).
Rub a tiny amount between your hands to warm it up first, then use it to give the hair a little lift and tousle it slightly.
Smooth any leftover down the sides of the hair to neaten them up.