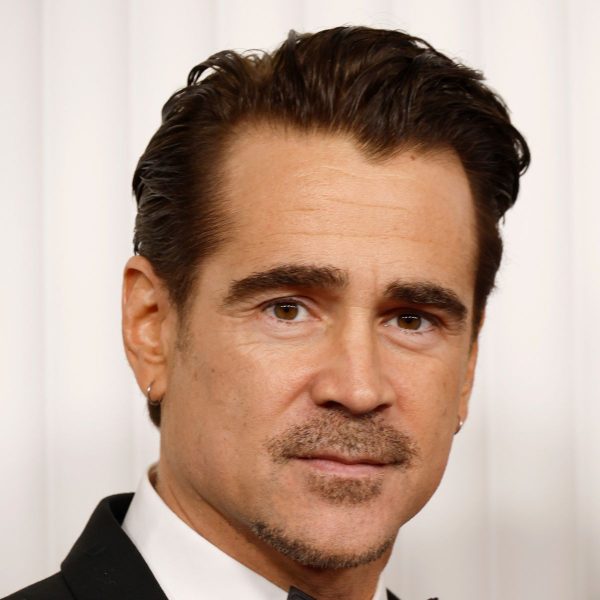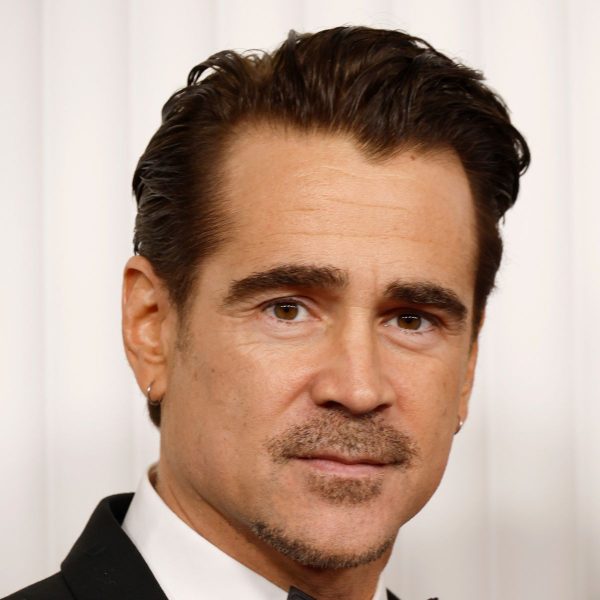 Colin Farrell: Side Parted Quiff
Looking freshly dyed, Colin Farrell's side parted quiff was a shiny, beautifully-groomed masterpiece at the 2023 Oscars.
MFH covets Colin's eyebrows too. (More on those 'power brows' below).
MFH says
Colin Farrell's side parted quiff is a classic style, but on him it has a bit of an edge. Perhaps it's those brows? (More of which to come).
His hairstylist and groomer, Sacha Quarles (who also works with loads of other A-listers) spoke to GQ.com a while back, and he had some great insights into the Irish actor's barnet.
"I have done every kind of style on Colin, from military buzz-cuts, to long, unruly hairstyles for his acting projects." he said. "He is really cool with changing his look, which always helps."
Colin's hair texture is quite straight, so Sacha likes to "restructure his growth patterns with products and a hair-dryer so it looks perfect."
Once his hair is dry, Sacha admits to doing a parting with his hands – and using a bit of Bumble and Bumble Sumotech – as not using a comb means it doesn't look so severe.
Sacha does trim Colin Farrell's eyebrows but stresses that it is just enough to keep those famous brows in shape without making them look [too] polished.
"Overly groomed brows are not attractive on men – use caution," he warns.
Given that a 2018 study by the University of South Carolina found that the bigger the brow, the more attractive the man, we can see why Sacha is all about neatening not lessening the power of the brows.
Who knew they were such a thirst trap, eh?
Colin Farrell's side parted quiff is an ageless classic but  for a reason – it suits loads of hair types, face shapes and ages.
Show the stylist where you like to part your hair at the side.
The length on top is kept a little longer – around a couple of inches.
Colin's hair at the sides also has a little bit of length, too, as he has slicked it back with a little bit of product.
The hair at the back stops about an inch above collar length.
It also looks like Colin has had his hair dyed, too (because by the age of 46, he's bound to have at least some salt'n'pepper grey streaks).
While you can grab a box dye off the shelf, MFH thinks it's always a good idea to have your colour done by a professional.
Well, at least the first time, then you can ask for tips while they're doing it!
Colin Farrell's side parted quiff is all about the right products.
On towel-dried hair, spritz a little of my new product – ANFORH Texture Volume Spray (which is a sea salt spray/thickening tonic hybrid – without the horrible stickiness).
Using a hairdryer on medium heat, use your fingers to shape the hair upwards and to the side for Colin's quiff.
Then you can use a pomade, cream or clay to add the finishing touches to your style.
If you're blessed with Colin Farrell eyebrows, you can make them look a little neater with a touch of this Got2B brow gel.