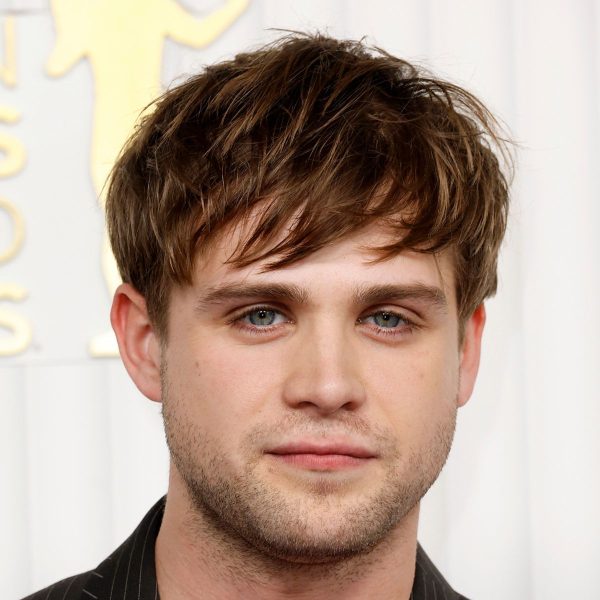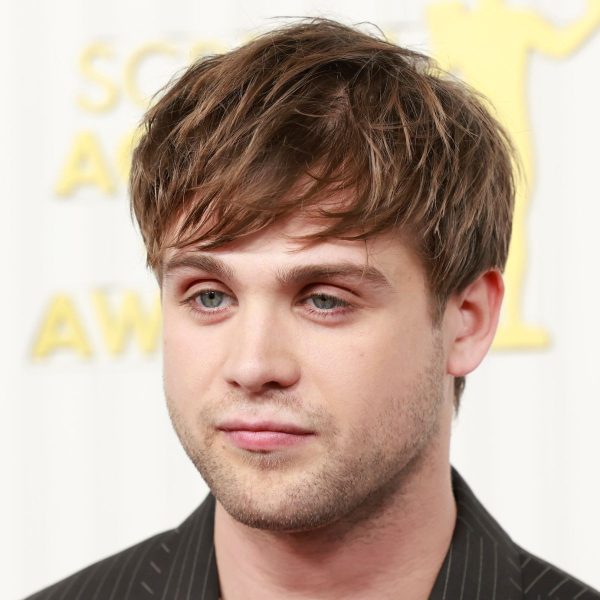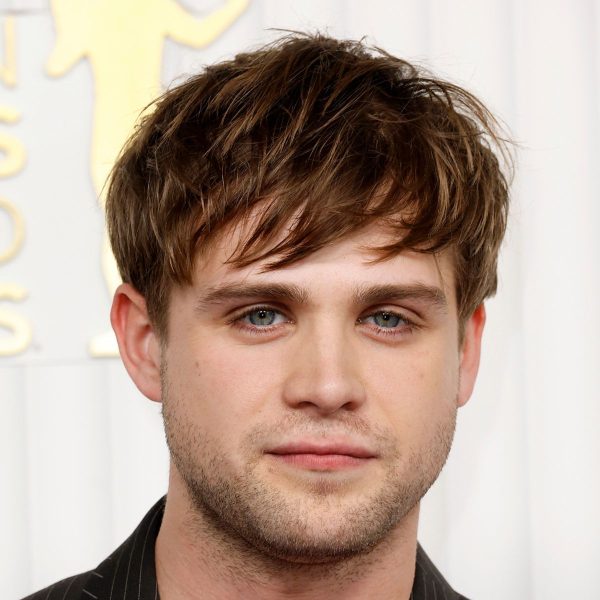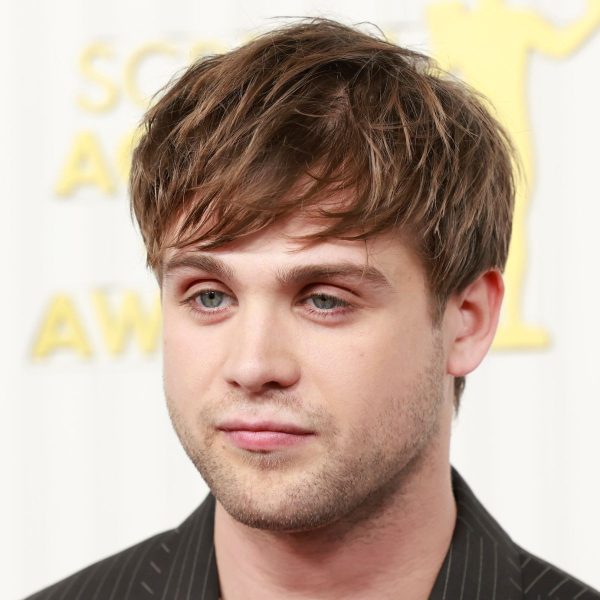 Leo Woodall: Short Textured Haircut
He's the cheeky chappy from White Lotus, and Leo Woodall's short, textured haircut is the perfect, artfully-ruffled look for the baby-faced, rising star.
MFH says
Leo Woodall's short, textured haircut has just the right amount of tousle to look polished for the red carpet (he was at the Screen Actor's Guild Awards), yet it still looks relaxed and youthful.
He rose to fame on S2 of White Lotus – in which he had a low fade and choppier cut on top that he wore in a messier, pushed up style.
But his current tousled look is also quite versatile – it's long enough that he can wear it slicked back (which is seriously on trend right now); he can part it on the side; or style it into a quiff, which he does often, according to his Instagram.
One hairstyle, four looks. My kinda maths…
Leo Woodall's short, textured haircut is about the layering.
Although his hair is slightly longer at the top, it's quite heavily layered which allows him to add as much or as little texture as he wants.
The sides and back are neatly tapered and blended in.
Leo Woodall's short, textured haircut is a fun look you can do as little or as much to as you want.
For this subtly tousled look, it's about keeping the hair in good condition.
Use a good quality shampoo and conditioner – and deep condition the hair one a week.
When the hair is towel dried, spritz on some sea salt spray to give the hair a little grit.
Using a vent brush, blow-dry your forwards from the crown to the front.
Spritz some texturising spray over the hair and ruffle it around.
If you want a bit more texture, warm a small amount of clay or pomade between palms until soft and then ruffle it through hair.