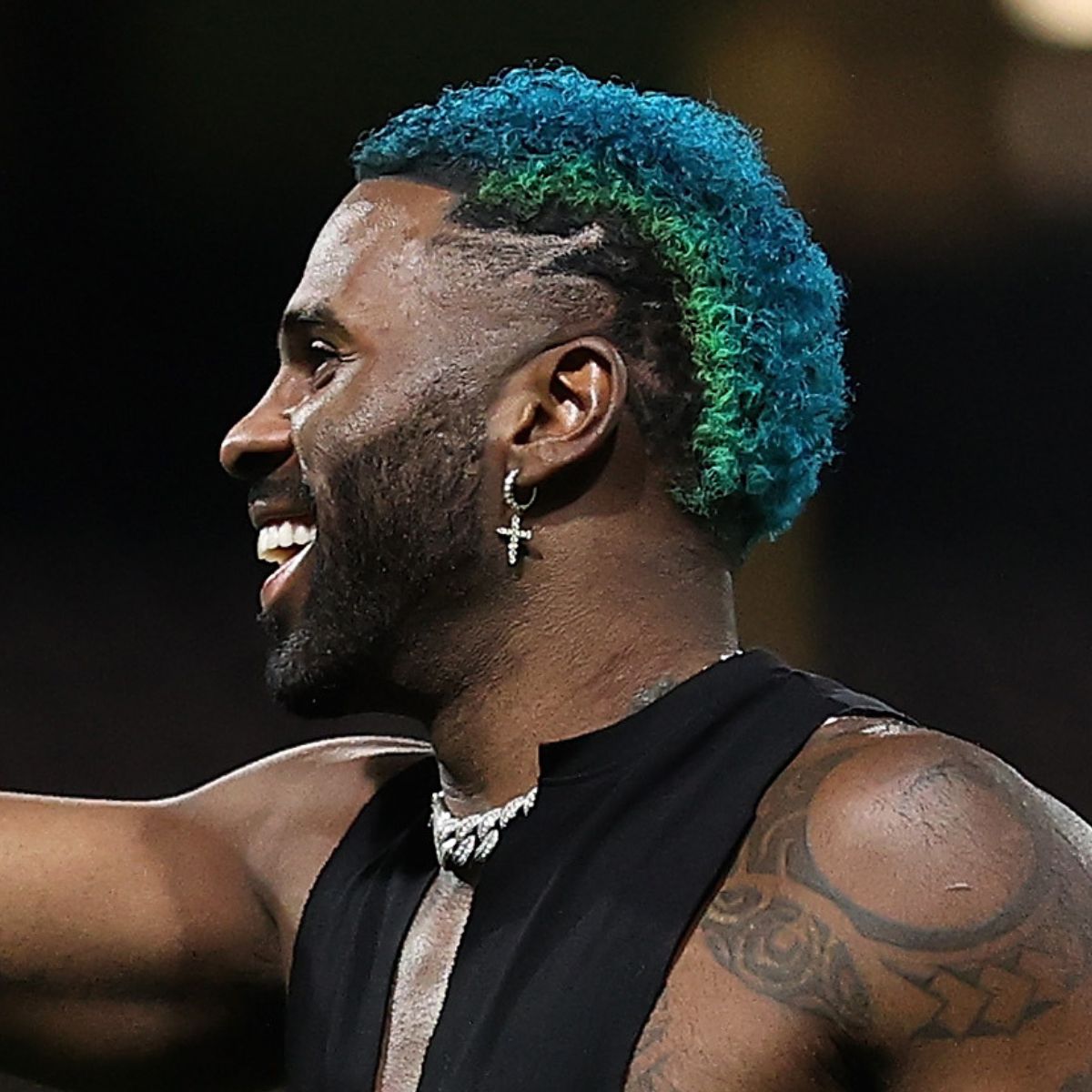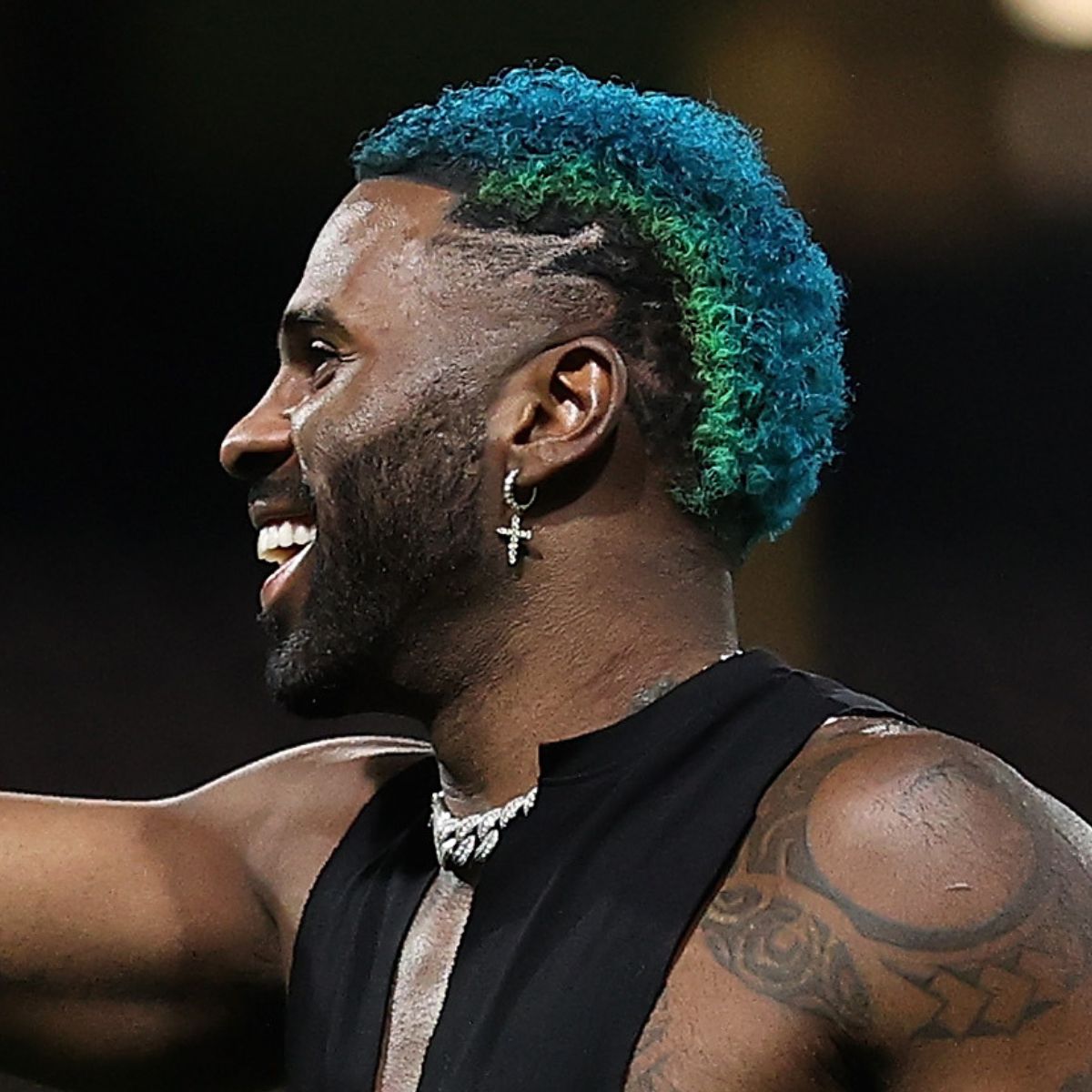 Jason Derulo: Multi Coloured Afro Mullet/Mowhawk
MFH says
Jason Derulo's multi-coloured Afro mullet/mowhawk (mowlet? mullhawk?) might be Marmite, but it's also kinda fun.
Because Mr D has the confidence and swagger to carry off such a divisive look without caring what anyone thinks.
If you're keen on giving it a go, then MFH offers wholehearted encouragement…with a few caveats.
Because going Smurf blue on any kind of dark hair is going to damage it because it will need to be bleached before it can be dyed that colour
The same goes for the green accents Jason has.
So by all means, have fun experimenting, but be prepared for frazzled hair that you may have to get shaved off into a buzz cut after a while due to damage.
If you're interested in Jason Derulo's multi-coloured Afro mullet/mowhawk be prepared to spend a lot of money on maintenance.
Jason has grown out his hair into a short afro, and had it trimmed into a mullet shape.
The sides have been shaved into patterns so you can discuss what you want with your stylist.
The front of the hair has had a sharp line up shaved into it, too.
For the bright blue colour with lime green accents, the hair will need to be bleached.
After that the colour will be applied.
Be aware that bleaching your hair strips everything out of it, so it'll need serious TLC.
This is not a colour you can do at home – you need the professionals involved.
And you'll need to get the regrowth attended to every couple of weeks to keep it looking fresh.
To find out how to get those 360 brush waves, check out the How To section.
Jason Derulo's multi-coloured Afro mullet/mowhawk isn't a look for the faint-hearted.
And you'll need to really look after your hair.
Use a natural, sulfate free shampoo and conditioner.
But try to only wash your hair once or twice a week if you can.
This will not only protect your hair, but also help stop colour fade.
It's a good idea to apply a natural hair oil, too, overnight to preserve the condition of your hair.