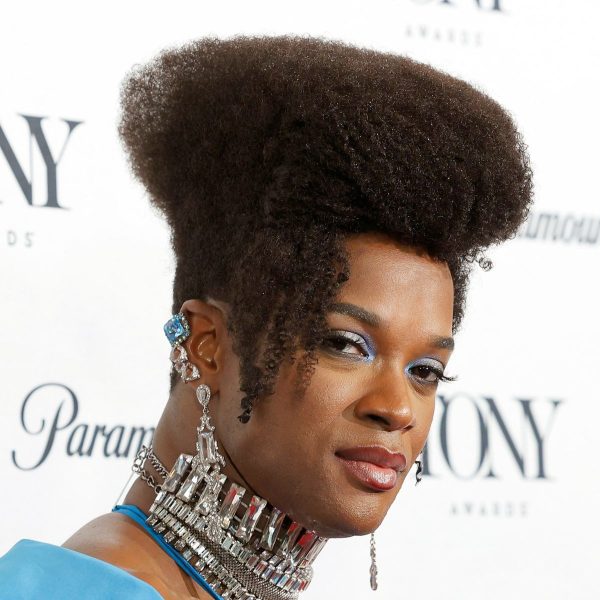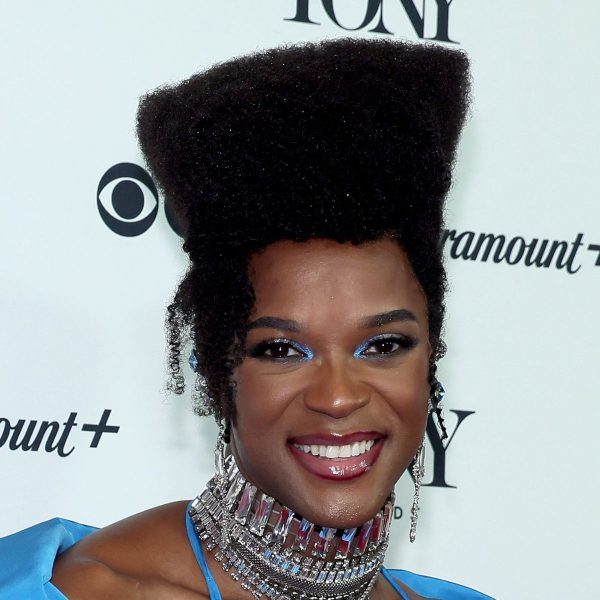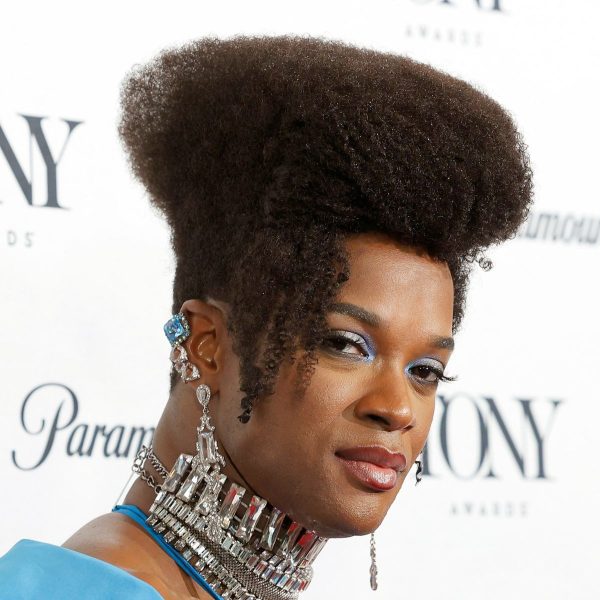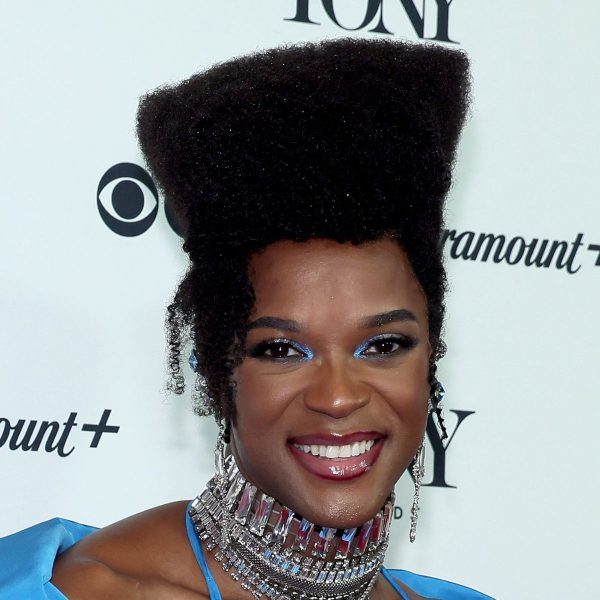 J. Harrison Ghee: Afro High Top With Tendrils
MFH says
J. Harrison Ghee's Afro high top with tendrils made us hanker for the 90s (Will Smith's flat top era was one of MFH's faves).
The performer, who won the award for lead in a musical for their performance in Some Like It Hot, clearly knows how to nail a red carpet hairstyle.
But they've added their own touches to the hairstyle to make it their own.
The curly tendrils down the sides soften the the style, and the slight asymmetry at the top of the hair gives it standout too.
To get this J. Harrison Ghee inspired Afro high top with tendrils it's best to take photos of what you like (start gathering looks in Pinterest).
J. Harrison Ghee's hairstyle looks to be a mix of high top and box cut.
The cut at the top is usually done with freehand clippers and the shape is softened with scissors.
And it has also been cut with an intentionally slight asymmetry at the top.
The sides are cut shorter, but there have been some tendrils that have been left longer at the sides to soften the hairstyle.
You could forgo the tendrils if you want, and opt for a low, medium or high fade.
Be aware that this cut will need regular maintenance from your barber.
You'll want to be getting a trim every 4 weeks to keep it looking sharp.
To style this J. Harrison Ghee inspired Afro high top with tendrils it's all about treating your hair gently.
First of all, you must detangle the hair. To make it easier and less damaging, dampen the hair first.
Then gently, using an Afro comb, pick through your hair and get any tangles out.
Then blow dry it gently, using the Afro comb to pick it straight upwards.
Use a small amount of pomade (not too much or it'll weigh the hair down), rub between hands to make it pliable.
Then add it through the hair from roots to tips.
Take your Afro comb again and pick the top of the hair up as high as you want it to go.
If you like to add a bit more texture, you can go back with some more pomade and shape/twirl hair between your fingers.
J. Harrison Ghee has clearly used a little bit of this method with the tendrils at the sides of their hairstyle.