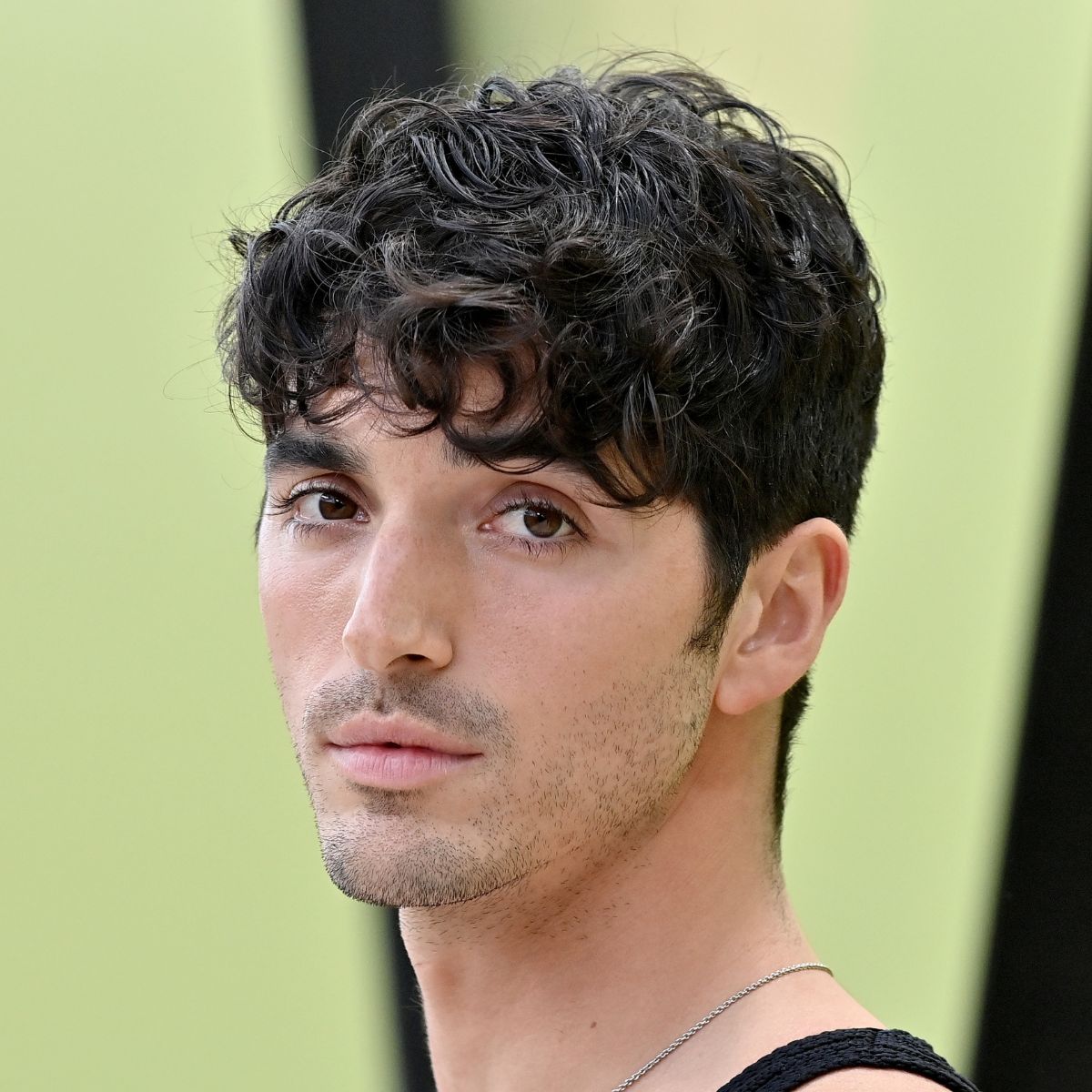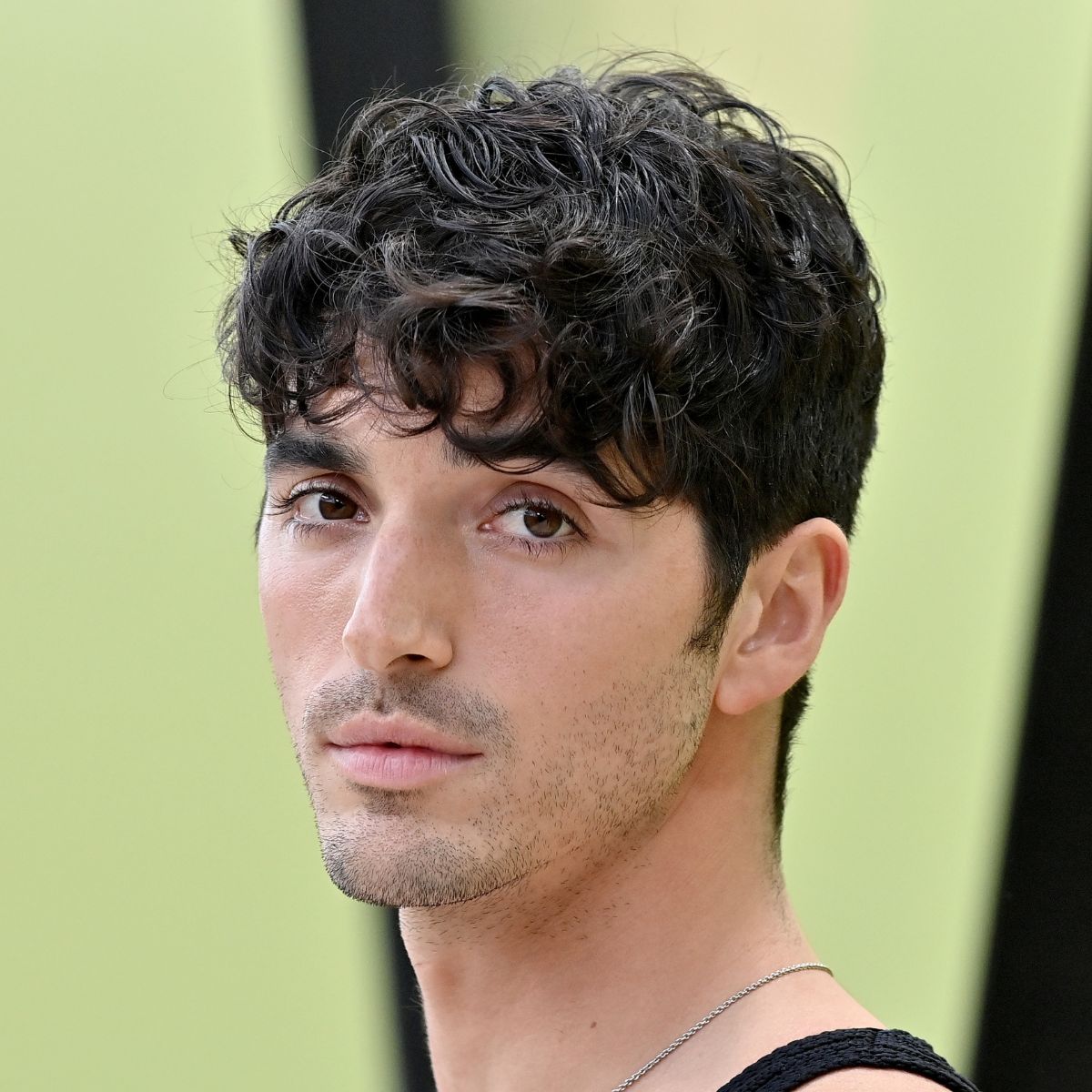 Taylor Zakhar Perez: Short Wavy Hair With Fringe
MFH says
Taylor Zakhar Perez's short wavy hair with fringe is the kind of thick, glossy barnet most of us dream of having.
But amazing as that kind of hair is, it often comes other…issues.
Something Taylor was so concerned about that he showed the director of Red, White and Royal Blue his butt, and asked if he should shave it before revealing it onscreen in a love scene.
Luckily the director said: "I told Taylor, yeah, just bring your hairy butt to set."
Thanks TZR for giving us a win for body hair positivity.
In other news, MFH has got some intel on what Taylor uses in his skincare regime. Frankly, with a face like MFH will have everything he's having.
Speaking to US Allure magazine, Taylor explained that his mum was an aesthetician (lucky sod), so he had the importance of cleansing, moisturising, and to always use sun protection whatever the season/weather – drilled into him from an early age.
"And I still use [that advice] to this day. I'm kind of obsessed with it," he said.
For cleansing he uses PreCleanse from Dermalogica if he's had heavy sunblock on, or if he has a job where they're putting makeup on him.
Otherwise he'll use Dermalogica's Active Clay Cleanser which helps control spots around his oily T-zone.
His moisturiser choices? Clarins Extra-Firming Day Cream, and at night it's Shisheido's Vital Perfection Overnight Firming Treatment.
He doesn't forget his eye area, either – he loves Clarins Total Eye Lift Cream, and La Mer's The Eye Concentrate.
Taylor also swears by a facial at least once a month – though he said he'd love to go twice a month if he could. A man after my own heart.
His go to when he's this side of the pond? Barbara Sturm's London spa. *Books appointment immediately*
For Taylor Zakhar Perez's short wavy hair with fringe your barber should use scissor over comb, rather than clipping.
Taylor's hair is longer on the top, and tightly tapered in at the sides and back.
You'll need to find a hairstylist who is skilled at cutting curly/wavy hair so that they can ensure they give you a cut that works with your particular curl/wave type.
Taylor Zakhar Perez's short wavy hair with fringe is is all about encouraging the natural movement of his hair.
Wash and condition hair using nourishing products that encourage shine.
But ensure that your conditioner is light and doesn't weigh down the hair.
If you want to wash and go, spritz some sea salt spray on it, and give it a bit of a scrunch as it dries.
Or use a hairdryer on a low heat, and scrunch the hair as you dry it to encourage the curl.
You could even take some sections of hair and twist them around your finger to give your curls even more shape.
When dry, rub a pea-sized amount of a shiny clay, wax, pomade – whatever you like best in your hair – between your fingers to warm it up.
Then tousle your hair with it to enhance the texture.
You can separate the fringe with your fingers and a tiny bit of leftover product to give it a piecey look.
Use dry shampoo between washes to freshen it, and give it some extra grit which is great for texture.