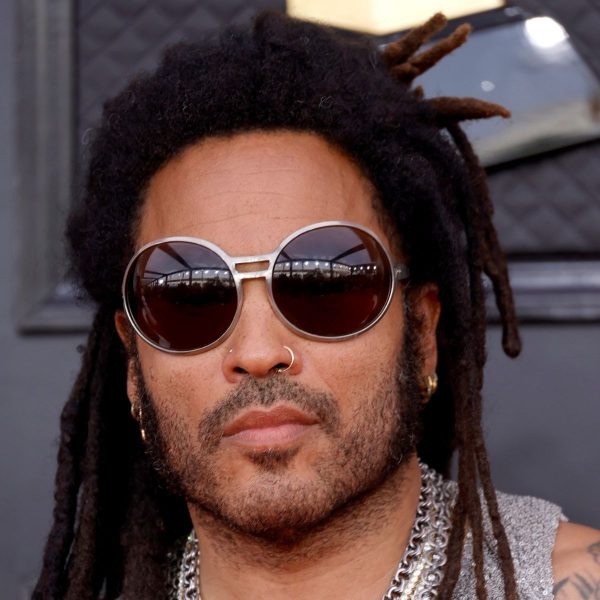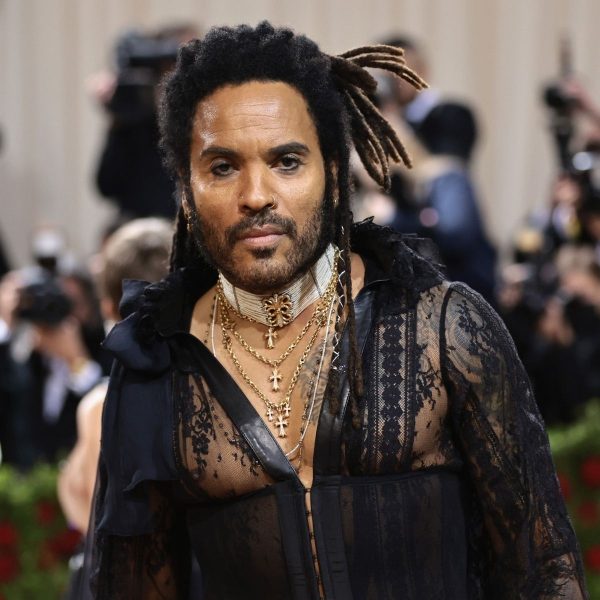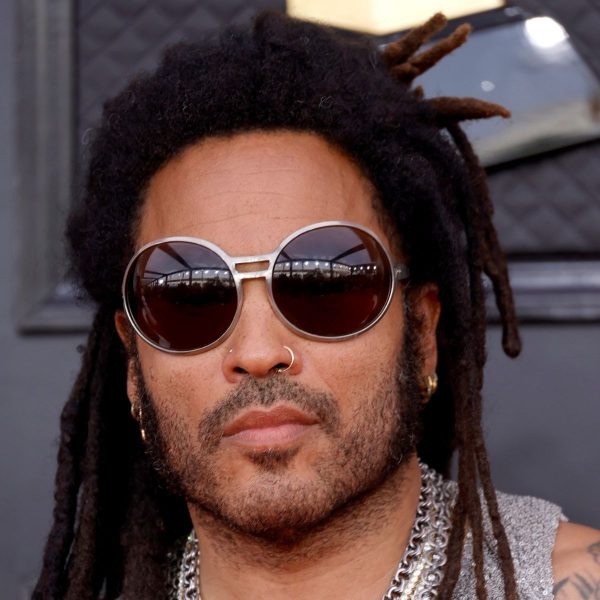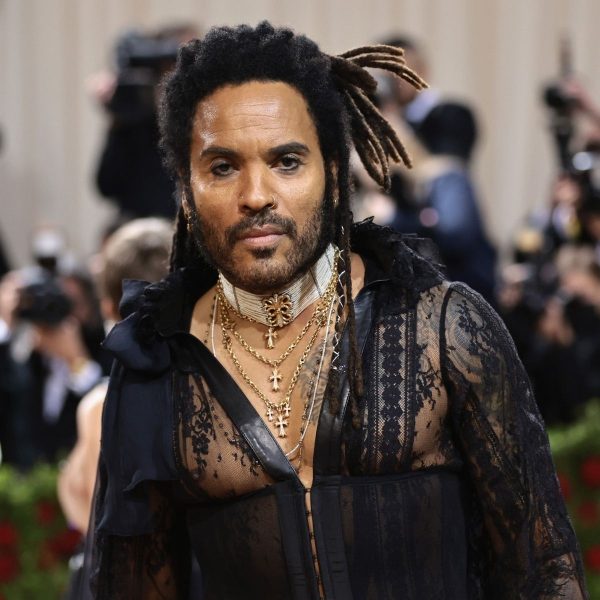 Lenny Kravitz: Long Dreadlock Hairstyle
He's the King of Cool when it comes to rock star style – and Lenny Kravitz's long dreadlock hairstyle looks pretty damn fine too.
MFH says
Lenny Kravitz's long dreadlock hairstyle is an old look he's come back to recently – after toying with all sorts of hairstyles from cornrows, to twists, to Afros.
And like everything he does when it comes to his style or his hair, it works. And how.
The 57-year old Bahamian-American actor/rock star is also a member of the Ageing Backwards Club (alongside Paul Rudd).
And we've got a few of his secrets.
He told Vanity Fair:  "I wash my face with water, truthfully. When I'm [in the Bahamas], I scrub it with the sand from the ocean because it's very fine and powdery." And he admitted he's a fan of natural oils for body and locs. "I use coconut oil on my body, shea butter, cocoa butter — all organic," Kravitz continued. "I use Dr Bronner's almond soap. I wash my body with it, I wash my hair with it, and I wash my clothes with it."
But it's the humble Aloe Vera plant that is his top good-hair go-to. He told the magazine that he washes and cares for his locs with it, doing something that's called the 'shakeout' in the Bahamas.
In a nutshell: he takes the skin off the aloe vera leaves, and scrapes the gel out very gently into a bucket. "And then once you get enough of that, you add water and then you put that in your locs," he continued. "Get it all through it, and then you shake it. You shake it out in the sun until most of the gel is out. You leave that in your locs until you wash it the next time. I learned that from the locals 30 some odd years ago."
He says that Aloe Vera is very healing – and it keeps his hair growing and his scalp feeling nice.
https://amzn.to/3acBUzZ
Keen on replicating Lenny Kravitz's long dreadlock hairstyle?
You can go to your barber and ask for help and advice on getting your locs started. But ensure that you go to someone who specialises in Black hair and has loads of experience with locs.
But if you want to DIY it – when growing your hair out, you can start twisting sections of it together.
Simply roll it between the palms of your hands from base to tip – this will help to start the 'matting' effect you need. (Use a pure wax like this Jamaican Mango and Lime Lock Wax)
When your locs are a bit more 'mature' – around a year after you first started your loc journey – you can get them trimmed. An ideal time is when they need a 'retwist'. This should be done no more than once a month – but some people can go for two months – it depends how fast your hair grows.
Tips for maintaining Lenny Kravitz's long dreadlock hairstyle look?
Firstly, don't wash your hair for around two weeks after you've first started forming your locs.
From then on, wash your scalp only once every week or so to get rid of any build up of sweat. The water and shampoo as you you rinse out will also run through your locs.
Use a natural, residue-free shampoo.
To ensure your locs don't get that 'damp laundry' smell you need to ensure that whenever they get wet, you have to thoroughly dry them.
Of course you can use a hair dryer if you're pushed for time.
If you air dry, make sure you wait a day or two before you use any products like wax, or do any re-twisting.
To keep your locs intact – especially if you toss and turn in your sleep – invest in durag to wear in bed at night.