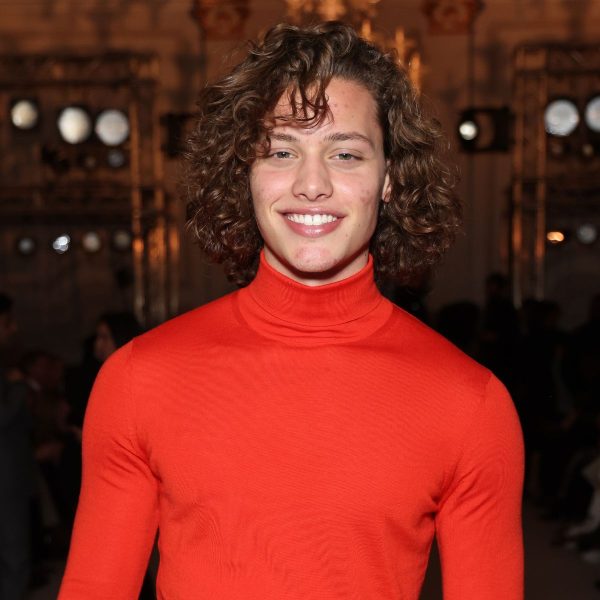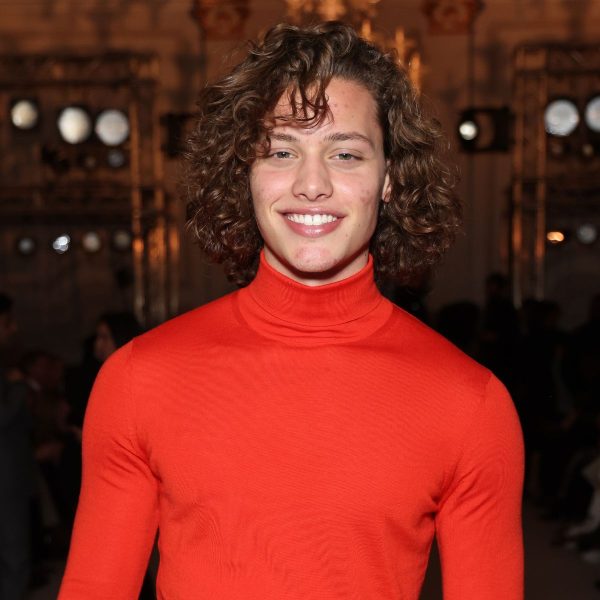 Bobby Brazier: Jaw Length Curly Hairstyle
The son of Big Brother star Jade Goody (who passed away in 2009) and her ex partner Jeff Brazier, Bobby Brazier is the newest Eastenders kid on the block.
That means we're going to be seeing a lot more of Bobby and his lovely, curly hairstyle all over our small screens. Which is no bad thing.
MFH says
Although he had to get it chopped shorter for Eastenders (we'll see him on screen in autumn), MFH loves 19-year-old Bobby Brazier's jaw-length curly hairstyle from about a year or so ago.
It not only showcased how healthy the model/actor's lustrous golden brown curls are, but MFH imagines it gave him great standout at castings and auditions too.
(It clearly worked as he's walked for Dolce & Gabbana, worn designer gear in editorial fashion shoots and  featured in campaigns for Brit fashion designer Bianca Saunders campaigns, not to mention his forthcoming Albert Square gig).
And, given his modelling background, Bobby has no qualms about styling his barnet in all sorts of different ways – if you check out his Instagram you'll see his hair looks great whether it's short and side parted, to severely slicked back or left to look naturally wild and curly.
Bobby Brazier's jaw-length curly hairstyle is one length at the back and sides, with the fringe area kept shorter.
Before letting your stylist loose with their scissors, discuss exactly what will work for your hair type and face shape.
And discuss how easy it will be to style – because if you genuinely want a wash and go look, they may need to cut it in a slightly different way so that it looks as good air-dried as blow dried.
Take photos of styles you like and also get your stylist to show you pictures of what they have in mind, too, so that you're both on the same page.
To aid styling and to stop it looking too 'mushroom-shaped' your stylist may thin it out a little throughout.
Bobby Brazier's jaw-length curly hairstyle would need a lot of TLC to ensure it doesn't go frizzy or fluffy.
Don't wash your hair too often, but when you do, gently towel dry the hair by softly squeezing the moisture out with your towel. Whatever you do, don't rub it or it'll encourage frizz.
Coat your hair evenly from roots to tips with clementine-sized blob of volumising product using your fingers.
Use a hairdryer on low speed/medium heat.
Using the diffuser attachment (which spreads out the air flow to help the curls stay structured), gently move it around with your fingers and scrunch the hair as you dry it all over to bring out the curl.
To enhance shine and reduce frizz, you can use a small amount of hair oil (or frizz reducing product) after your hair is dry.
Simply put a couple of drops on your fingers, rub together, then ruffle through the hair.
Deep condition your hair once a week – ideally overnight.
And always use heat protecting products whenever you use heated tools like a hairdryer.