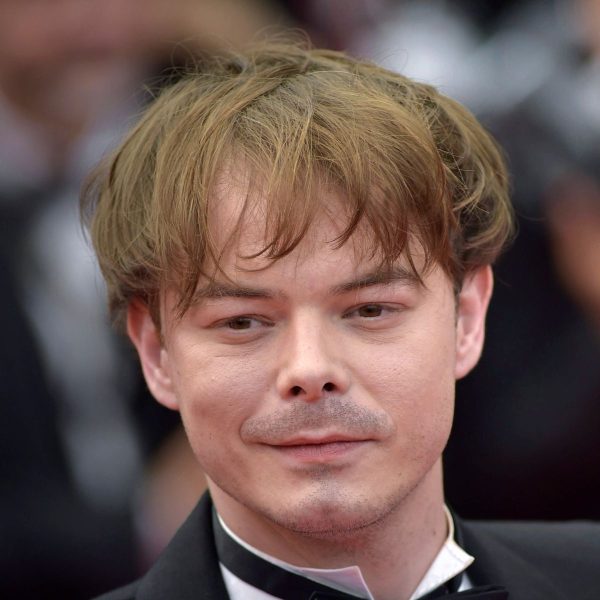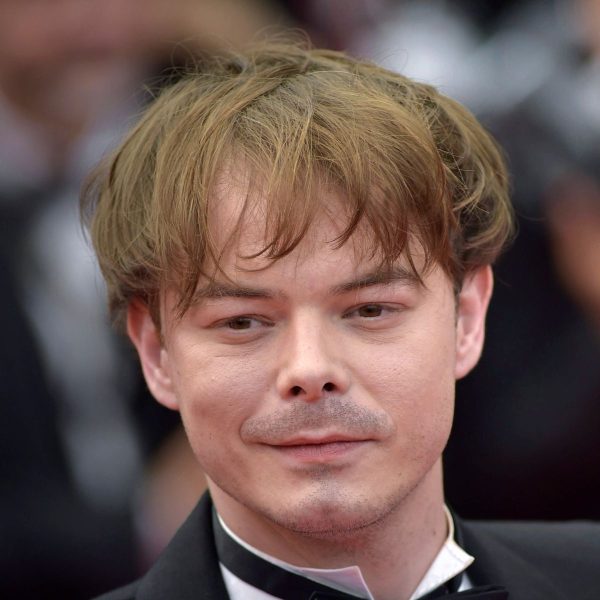 MFH says
He might have an unflattering shag/mullet (shullet?) hairstyle on
Stranger Things
, but IRL Charlie Heaton's
textured
tousled
mop top
hairstyle is, ahem, a cut above.
It's got real 'indie muso' vibes, which, given Charlie's former career as a drummer in noise-rock
Comanechi and psychedelic band Half-Loon, is fairly appropriate vibe to have, no?
While MFH couldn't find out much about his hair or grooming regime, but he did spill to
GQ in a video interview
about his favourite scents.
His go to? "Prada Milano – I've been wearing it since I was about 18. It's very clean and talc-y. My sister's boyfriend had it and I used to steal it – this was when I had no money," he admitted.
"And when I got one of my first paychecks, this was one of the first things I bought."
His other must-have is Le Labo Santal, something he said "I've just been introduced to".
Charlie Heaton's textured tousled mop top hairstyle is medium length on top, cut above the ears and tapered into a short cut at the back.
There's also a lot of texture to play with, thanks to the layering on top of the head.
The fringe is left long enough to hit just below his brows.
But if you want something more practical, you could ask for it to be a bit less blunt, and a more choppier, textured look that is less likely to get in your eyes.
NB: never try and cut your fringe yourself at home when it gets too long. Your hairdresser will trim it for free.
Charlie Heaton's textured tousled mop top hairstyle is stopped from looking too like a bowl-cut because of the bed head tousle.
Try not to wash your hair too much – this style looks best on 2nd or even 3rd day hair.
Spritz damp hair thoroughly with sea salt spray for ANFORH's Texture Volume Spray.
Blow dry it with a hairdryer on medium heat, while tousling it with your fingers.
When it's dry, take warm a small amount of some  wax, clay or pomade between your fingers and then go through, scrunching the hair and pulling pieces out to ramp up the texture.
Finish off with some hairspray.
Use dry shampoo or a styling powder between washes to give it a gritty texture and make it easier to tousle.