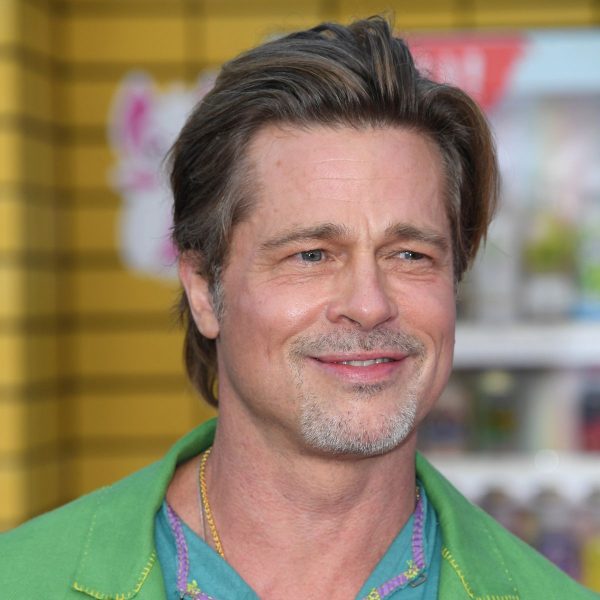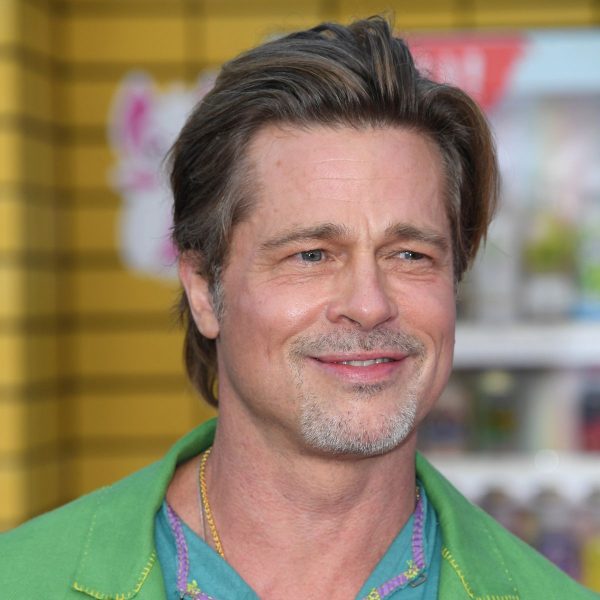 Brad Pitt: Soft Medium Length Hair With Texture
This is how to age while keeping your cool.
And 58-year-old Brad Pitt's soft, medium length hair with texture is a really flattering look that manages to be age appropriate, yet with a touch of youthfulness at the same time.
Bravo Brad.
MFH says
Brad Pitt's soft, medium length hair with texture is the perfect look for the actor who is about to come to the end of his fifth decade.
Of course, unlike we mere 'mortals', Brad would have a team of grooming specialists on call to ensure his barnet is on-point, yet not overly coiffed. It's a look MFH likes to call "I ran my fingers through my hair and this is how it turned out".
And most of us love a relatively effortless, attainable hairstyle, no?
MFH picked up some expert insight on how to get Brad's 'growing older in style' look from award-winning barber Joe Mills who was quoted in gq-magazine.co.uk.
"As men get older it's more about learning what works with your hair, face and style of dress," Joe told the website.
"Our face changes, as does our hair texture, so it's important to take all this into consideration. Brad's cut has a lot of texture and softness added to it, which gives it an effortless bed-head look. The key is having the weight removed but keeping the length. Brad also has a slight wave to his hair and this helps with the shape and the overall look. It is a classic example of not trying too hard but getting it right."
Joe also recommends using a leave-in conditioner for all-day hair nourishment, spritzing in a little sea salt spray for some texture, then finishing off with a grooming cream for light hold. "Less is more as you get older," he advised.
Noted.
While Brad Pitt's medium length hair with texture isn't hugely high-maintenance, you'll need to get your hair trimmed every 6-8 weeks.
It's longer at the back and shorter at the sides.
Your stylist will add in subtle layers to remove any heaviness, and to give you texture and movement.
Brad's hair on top looks to be around three inches, so it's easy to loosely sweep it back a little with product.
Brad Pitt will treat his medium length hair with a lot of TLC so it stays looking this good.
Use a natural, nourishing shampoo that cleanses hair and scalp without drying it out.
Never skip conditioner – good looking hair needs moisture. Leave it for a few minutes before rinsing.
Brush hair gently using a tangle teaser so you don't damage it.
Spritz in a little sea-salt spray or use some texture clay.
Dry hair on medium heat, with a vented brush – the aim is to smooth the hair and gently sweep it back, while allowing the natural waves to come through.
Create a parting on whichever side your hair falls and, once again, use the brush to push up and back a little.
Use a light touch – this needs to look casual not too coiffed.