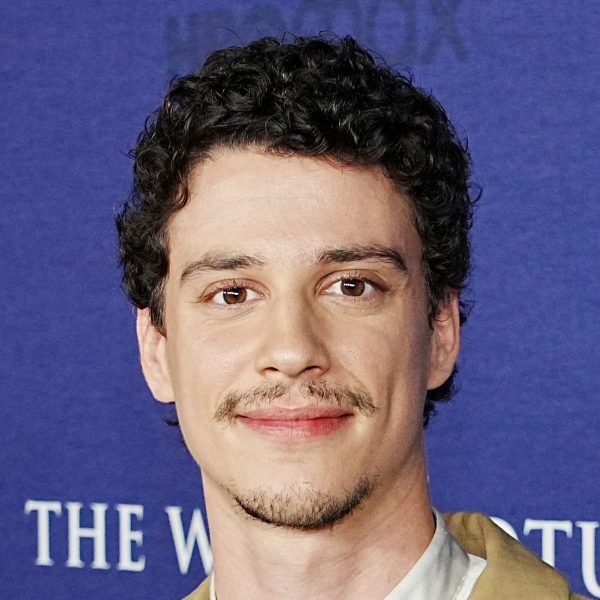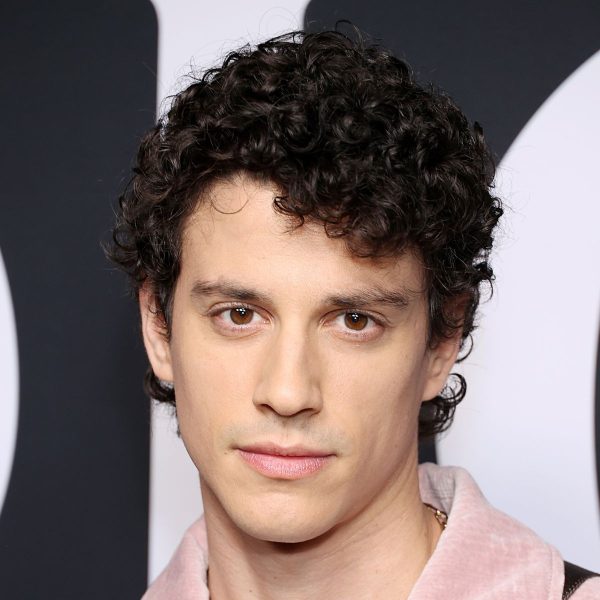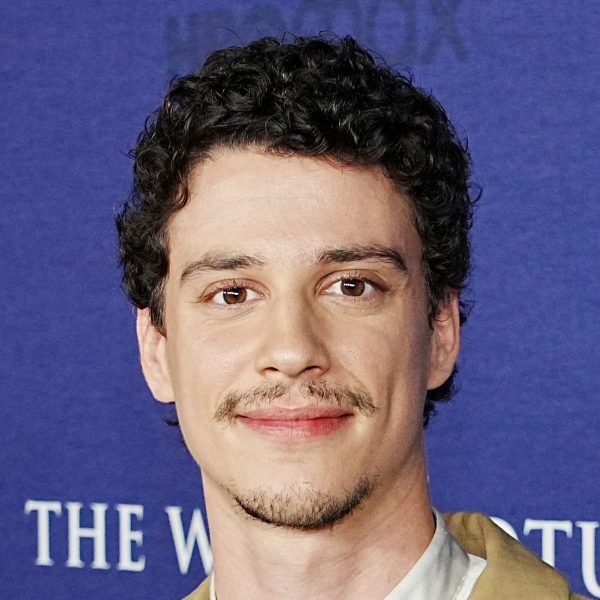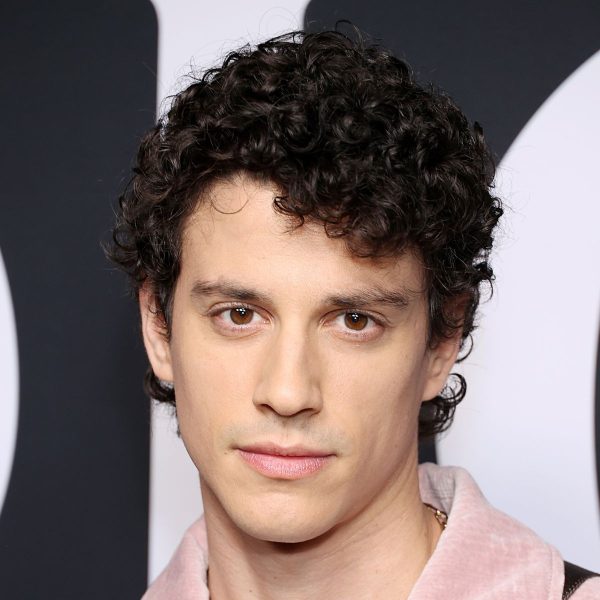 Adam DiMarco: Short Curly Hairstyle
Known for playing naive Albie on White Lotus, Adam DiMarco's short curly hairstyle does nothing to detract from his baby-faced looks.
In fact it really enhances his youthful vibe (he's 32!)
Makes MFH want to go and get a perm, frankly…
Adam DiMarco's short curly hairstyle has quite tight ringlets.
Check that your barber knows and works with curly hairstyles regularly.
His hair has a little more length on top, is shorter at the sides, and a little longer at the back.
Not quite a mini mullet, but getting there!
To aid styling and to stop it looking too 'mushroom-shaped' your stylist may thin it out a little throughout.
It's worth going back for regular trims to keep your curls healthy and your haircut in a nice shape.
Adam DiMarco's short curly hairstyle looks super healthy – but curly hair needs serious TLC to ensure it doesn't go frizzy or fluffy.
Rule 1: don't wash your hair too often.
Another crucial rule is that you must always gently towel dry the hair by softly squeezing the moisture out with your towel.
Whatever you do, don't rub it or it'll encourage frizz.
You could even purchase one of those microfibre hair towels which will help dry it gently while you get dressed and shave.
Coat your hair evenly from roots to tips with clementine-sized blob of volumising product using your fingers.
You could also use a sea salt spray for more texture.
Use a hairdryer on low speed/medium heat.
Using the diffuser attachment (which spreads out the air flow to help the curls stay structured), gently move it around with your fingers and scrunch the hair as you dry it all over to bring out the curl.
To enhance shine and reduce frizz, you can use a small amount of hair oil (or frizz reducing product) after your hair is dry.
Simply put a couple of drops on your fingers, rub together, then ruffle through the hair.
Deep condition your hair once a week – ideally overnight.
And always use heat protecting products whenever you use heated tools like a hairdryer.