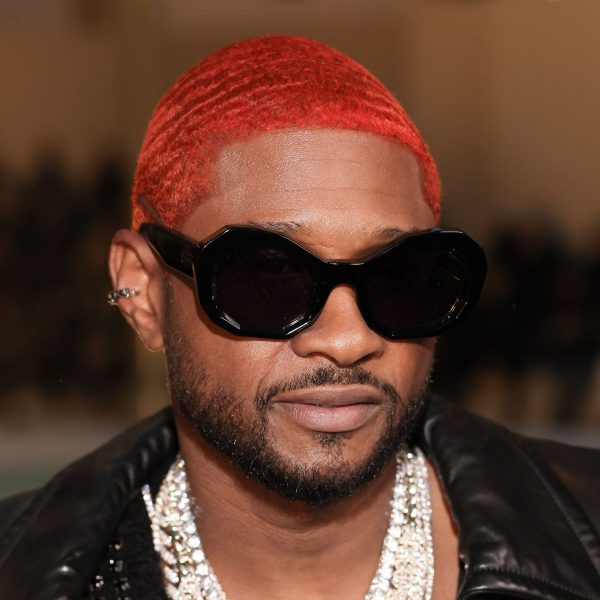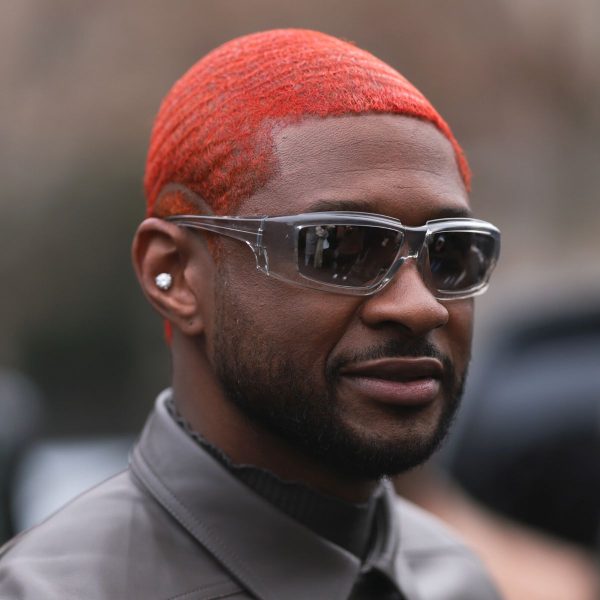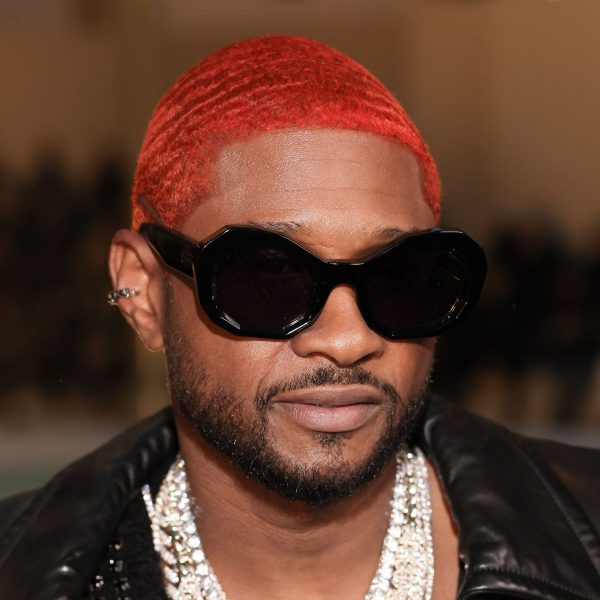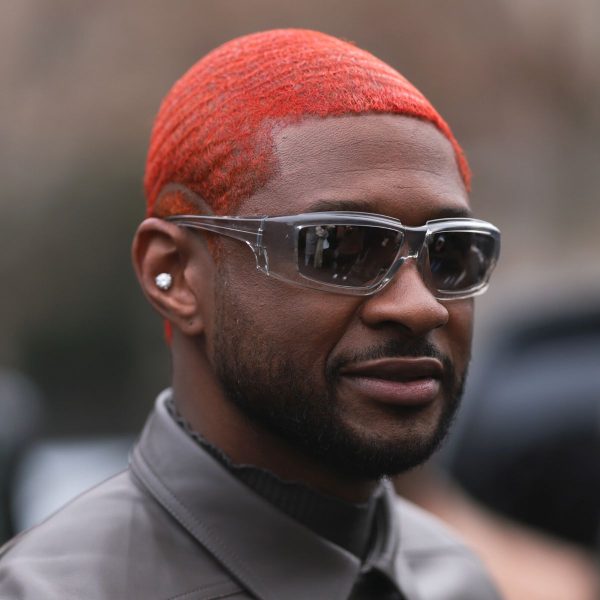 MFH says
Usher's latest lewk – a bright orange dyed Afro hair with 360 waves – is a definite show stopper.
But it's the latest in a long line of strong looks for the R&B star.
He's had everything from a short Afro to a curly high top fade, a pompadour undercut, blonde tips, high top braids, a short Mohawk fade…
But aside from this extreme colour, the 360 waves he's sporting – which used to be called "brush waves" as it involves a hella lot of brushing – is a popular look for blokes (and lots of ladies) who want to embrace their natural texture.
If there was a Hair Hall of Fame, MFH would be inducting him into it, pronto.
Usher's bright orange dyed Afro hair with 360 waves isn't a look for anyone who doesn't want to spend a lot of time and money on maintenance.
Usher's hair is cropped short, and has a sharp line up.
He also has a semicircle shaved just above his ear for extra interest.
For the bright orange colour, the hair will need to be bleached.
After that the orange colour will be applied.
Be aware that bleaching your hair strips everything out of it, so it'll need serious TLC.
This is not a colour you can do at home – you need the professionals involved.
And you'll need to get the regrowth attended to every couple of weeks to keep it looking fresh.
To find out how to get those 360 brush waves, check out the How To section.
For those 360 brush waves, you'll need pomade and a brush (ideally a soft-medium boar bristle one).
A durag is also useful to keep your hair intact while you sleep.
Use a natural, sulfate free shampoo and conditioner before you start the brushing.
While your hair is still damp, apply a 5p sized amount of wave cream (aka a pomade that you like).
Starting from the crown of your head (or wherever your cowlick is) brush away and downward.
Brush for around two minutes, making sure you're doing it evenly all over your head.
If you wash your hair this will ruin the wave pattern, so ideally you should limit this to a shampoo every fortnight if you can wait that long.
Not washing your hair too much will also preserve the bright orange colour, too, which tends to fade very quickly.