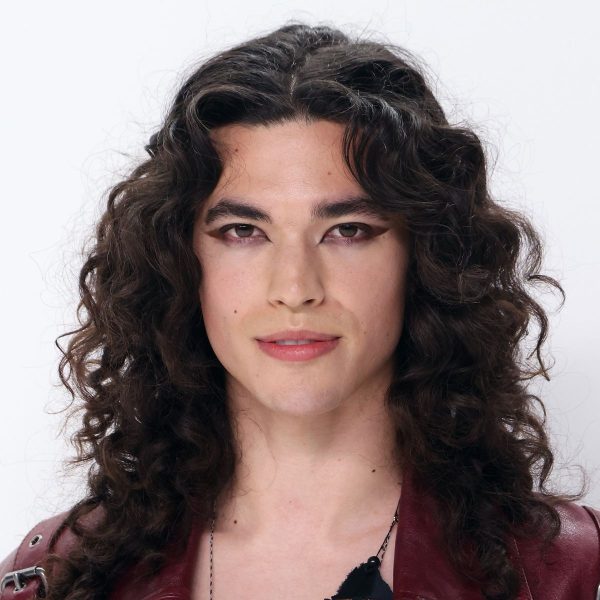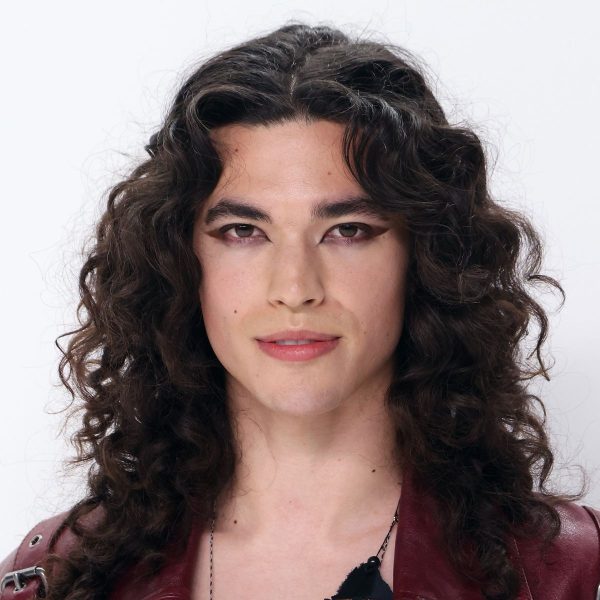 Conan Gray: Long Curly Hair
US singer/songwriter Conan Gray's long, curly hair is the kind of barnet that those iconic L'Oreal "I'm Worth It" ads were made for, no?
Which is why MFH has delved into his haircare secrets. Keep reading…
MFH says
He might be a relative newcomer, but Conan Gray's long, curly hair has already achieved iconic status amongst his fans (it's a needle/haystack job trying to find an interview with him anywhere without at least one question about his beautiful bonce in it).
Which segues seamlessly into some quotes he gave to Vogue.com about his hair regime.
Drumroll please…
In the video interview he revealed his biggest hair secret – a large, crochet hairband from Target.
He pushes his hair back with it and sleeps with it on. "To say that my sanity lies with this piece of fabric would probably be an understatement," he confessed.
And, top tip, he only washes his hair a few times a week. But as for how it turns out? "As anyone with curly hair knows, there's no real way of predicting what it will do," he shrugged.
But he did admit it has taken some trial and error to find the right kit for his barnet.
"My dad's a white person and my mom's Japanese. And so I took a long time to kind of find things that I think were right for me. And also I'll probably keep changing everything," he explained.
He very gently squeezes his hair dry in sections after washing it, then applies texturising cream, "all I know is that when I use it, my hair is a little bit softer", followed by a leave-in conditioner: "I usually put this on when my hair is still wet and I think it helps with, like, detangling and also just keeping the moisture in my hair."
The final step? Curl Cream from Authentic Beauty Concept.
Despite his hair grabbing attention for all the right reasons, he admitted to Vogue.com that he has had his struggles trying to come to terms with his curls.
"I think anyone with curly hair at one point in their life like, tried to like deny having curly hair, and, like, try to like brush it out and like straighten it, and things like that," he said.
"And now that I've kind of just accepted my hair as it is, I feel a lot more grateful for it."
Word. (PS: MFH finally has a shop *cue applause*. And it's packed with carefully chosen skincare and haircare gems that I genuinely rate.).
Conan Gray's long, curly hair is  slightly shorter in the fringe area (where his previous curtain fringe is still growing out).
Always check that your stylist has experience working with curly hair.
Because if you want it long like Conan's hair, your stylist may need to thin it out as it grows down because some curly hair grows outwards.
So make sure you discuss exactly what will work for your hair type and face shape.
You'll still need regular trims every few months to cut away any split ends and to keep the hair thinned out.
Conan Gray's long, curly hair needs major TLC to keep it from looking dry, fluffy and/or frizzy.
Don't wash your hair too often. Two to three times a week will suffice.
If you're a regular gym goer, then just wet it in the shower, don't shampoo every time.
Very gently towel dry the hair by softly squeezing the moisture out.
Whatever you do, don't rub the hair or it'll encourage frizz.
Coat your hair evenly from roots to tips with texture cream. (Use a small amount then build it up if you need more).
Then add in a curl cream to encourage your curls to form a nice shape.
Finally, apply a leave in conditioner to ensure your hair is hydrated and nourished.
Use a hairdryer on low speed/medium heat.
Using the diffuser attachment (which spreads out the air flow to help the curls stay structured), gently move it around with your fingers and scrunch the hair as you dry it all over to bring out the curl.
To enhance shine and reduce frizz, you can use a small amount of hair oil (or frizz reducing product) after your hair is dry.
Simply put a couple of drops on your fingers, rub together, then ruffle through the hair.
Deep condition your hair once a week – ideally overnight.
And always use heat protecting products whenever you use heated tools like a hairdryer.