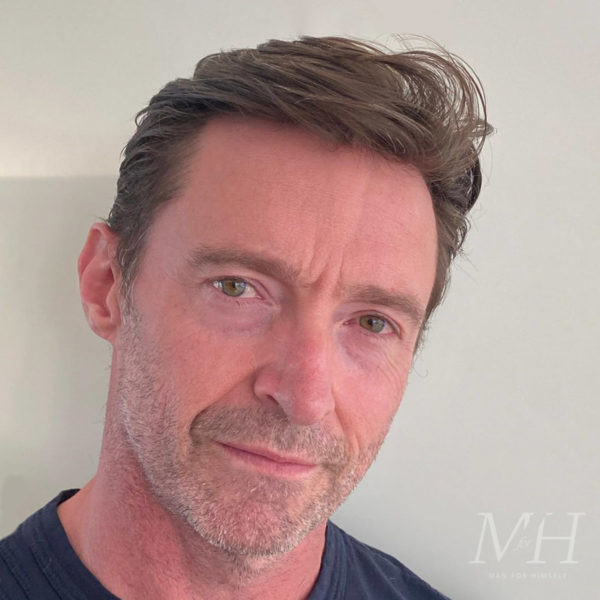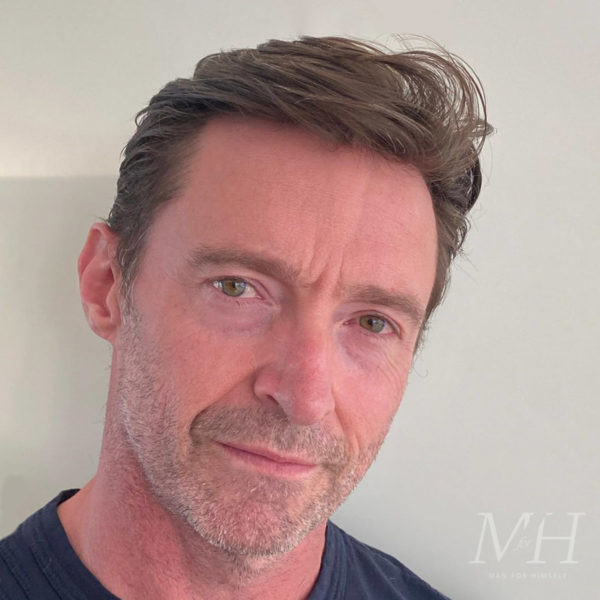 Hugh Jackman: Thinning Hairstyle
X-Men star, Hugh Jackman, still has a good head of hair on him but there are visible signs of thinning in the top. He's made the right decision by keeping it neat and tight on the sides and loose, but with some volume, at the front.
MFH says
Don't worry if your hair is starting to thin – there is still so much that can be done with it, as Hugh Jackman shows.
This is a really great relaxed hairstyle. Use a styling powder to keep it light and natural.
If you're hair is starting to thin, speak to your barber about it.  They will advise the best hairstyle for thinning hair.
Make sure they don't thin it out further.
Some texture in the top will add to the illusion of having more hair.
Keep it shorter on the sides.
Volume in the front and on the top.
To achieve thicker hair, try using products such as Nioxin.
For styling, don't use any heavy products in your hair – they will weigh the hair down.
Use a volumising mousse in the pre-styling stage – this will help with the appearance of having thicker hair.
Use a hair powder at the roots to give volume on the top, like Hugh Jackman.