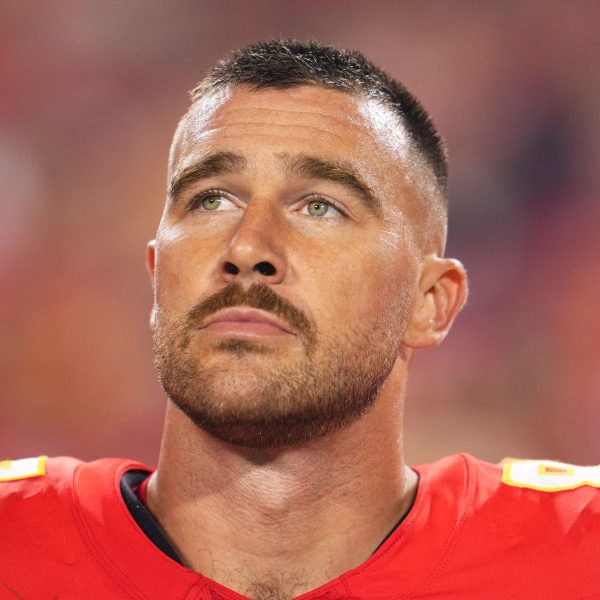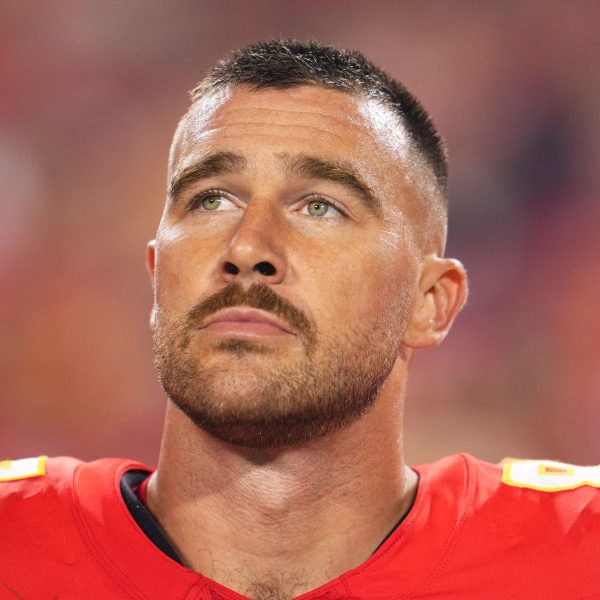 MFH says
A look like Travis Kelce's buzz cut fade needs regular trims to stay fresh. That said, it's low maintenance in the styling stakes and ideal if you're after a just-wash-and-go option.
The award-winning, record-breaking tight end – who has won two Super Bowls with the Kansas City Chiefs – is known for his creative hairstyles over the years. We're talking everything from gravity-defying quiffs to full beards and undercuts. Travis loves to have fun with his mane and this look is no exception.
Taylor Swift's new beau puts his hair in the hands of barber Patrick Regan, aka Patty Cuts. Known for his next-level fades and work with NFL and UFC athletes (check out his handiwork here), Patrick collaborates with Babyliss Pro and often gives a shout-out to the brand's clippers and trimmers.
As for Travis' moustache? It made its comeback at the Chiefs' 2023 training camp. On the NFL's Inside Training Camp Live, he said, "It's just having fun at camp, man, trying to switch up the look … It's the 'stache time, baby! The power of the 'stache." He also paid homage to head coach Andy Reid, who sports a legendary mo.
For Travis Kelce's buzz cut fade, ask your barber for a mid-skin fade with around a Number 3 on the top.
Travis has a neat chevron moustache, which means it angles downwards towards the corner of the mouth.
There are different 'stache styles (from pencil to handlebar) so talk to your barber about what'll suit you best.
A style like Travis Kelce's buzz cut fade requires maintenance to keep its shape, so be prepared to find yourself in the barber's chair every two weeks or so.
That said, it requires very minimal (if any) styling.
Look after and nourish your scalp – just like you would any other skin – to support healthy hair growth. Dedicated products like a scalp oil and exfoliant can help to keep yours in good nick.
Prioritise sun protection, including wearing a hat and applying sunscreen to your head/scalp, neck, face and ears.
A moustache wax is useful for holding those hairs in place. Simply warm a tiny amount between two fingers, then apply in an outward direction from the middle to the corner of your lip. Shape with your fingers or a moustache comb.
It can be worth investing in a precision trimmer if you feel confident tidying up your 'stache between barber visits.