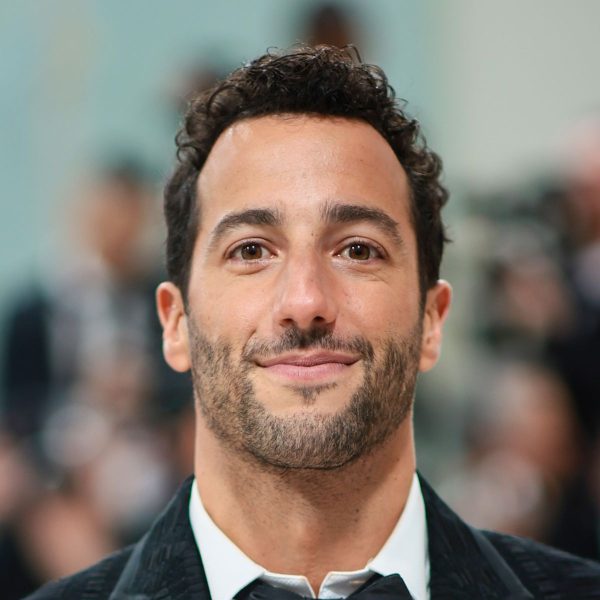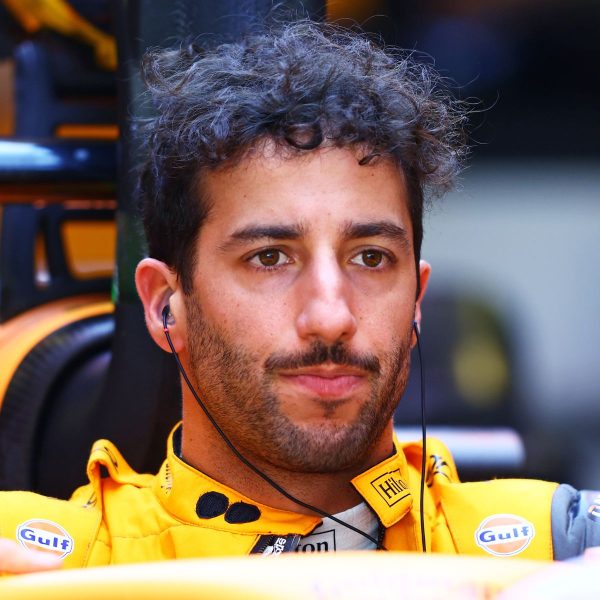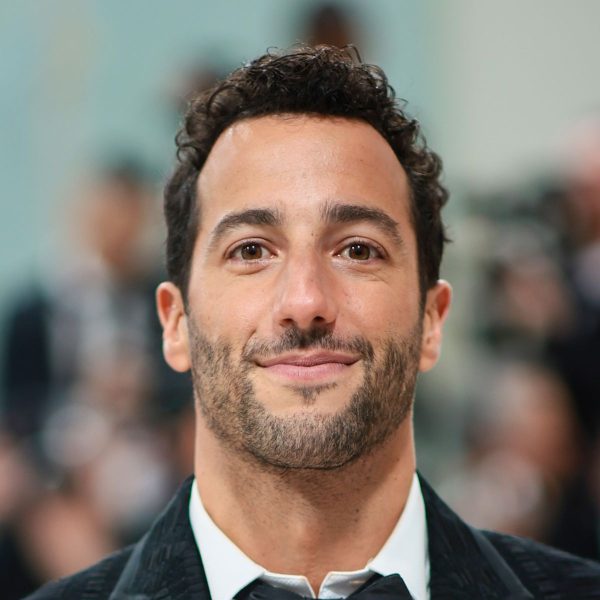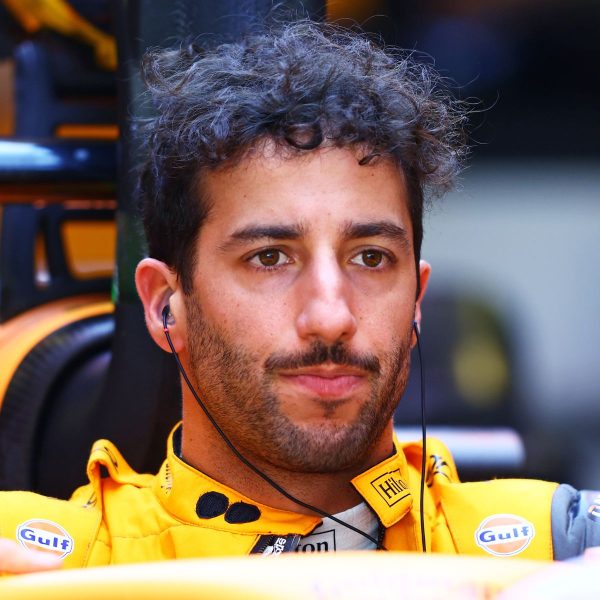 Daniel Ricciardo: Curly Hair With Short Back And Sides
An F1 superstar, Daniel Ricciardo's curly hair with short back and sides is fast gaining the legendary status that he is also working up to in his driving career.
It's all about those curls…
MFH says
Daniel Ricciardo's curly hair with short back and sides is a striking look – especially in the first photo where his riot of natural curls look like they'll barely fit inside his helmet.
He has tried various fades and tapers at the sides and back but this look is MFH's fave.
For the Met Gala he toned down his curls and had them cut shorter which looks polished, though MFH still prefers those curls being allowed to run riot a bit more.
Fancy some insider info from his groomer about his Met Gala facial prep? Online magazine The Tease spoke to his groomer Jessica Ortiz.
Using a trimmer (she opts for the Andis beSPOKE trimmer), Jessica tapered the sideburns, using the clipper over comb technique which removed bulk around his temples, before cleaning up around the ears.
"Finally, using the fade blade attachment, I faded the beard to flatter his jawline," she said.
Daniel Ricciardo's curly hair with short back and sides in the first photo is a great look if you want your curls to have centre stage.
As ever, make sure you go to a barber/stylist who has a lot of experience with curly hair.
The hair is cut much shorter at the sides and back.
On the top, the hair is left longer.
Your hairstylist will divide the hair into sections at the top and will use the scissor over comb technique to ensure the sides/back blend well with the top of the hair
Your stylist will also remove weight from the top to ensure the curls sit well and are easy to style.
Daniel Ricciardo's curly hair with short back and sides looks really healthy so he clearly gives it a lot of TLC.
Try not to shampoo the hair more than a few times a week.
When you towel dry it gently squeeze the moisture out, don't rub it or it'll encourage frizz.
Even better, buy a microfibre hair towel and wrap that around your hair as soon as you get out of the shower.
Use a deep conditioning treatment at least once a week.
And use a leave in hair conditioner every time you wash it.
Before blowdrying, generously spritz some heat protector throughout your hair.
Apply a curl styling cream from roots to ends.
Use a hairdryer with a diffuser as that will preserve your curls.
Use a tiny bit of pomade which is warmed between your fingers – gently teasing the curls into a little more shape.