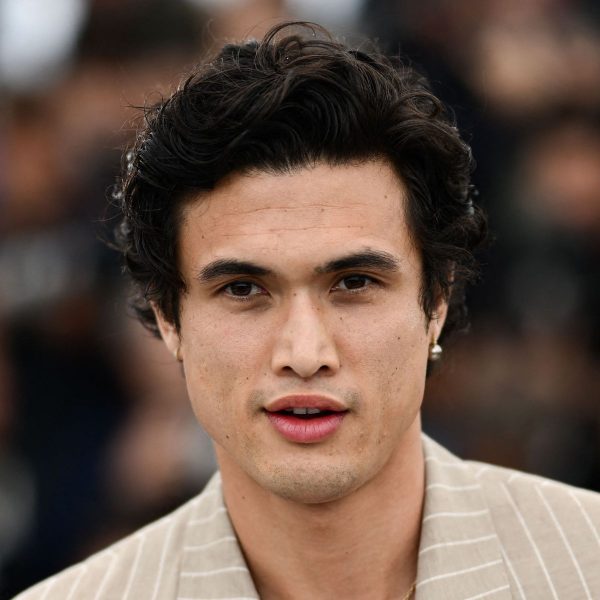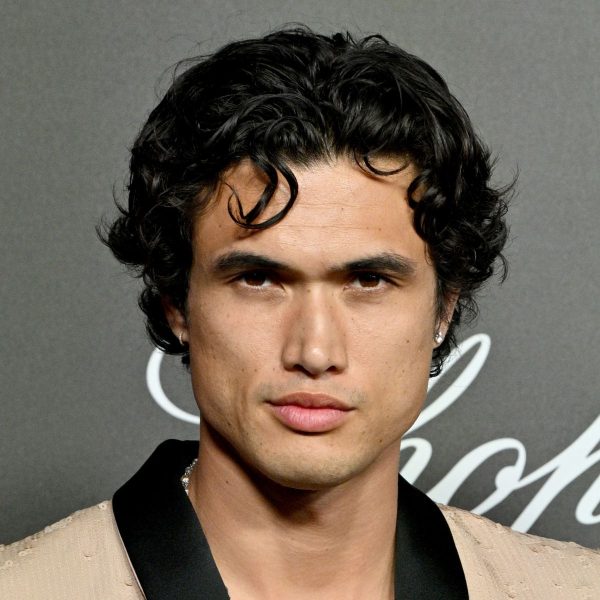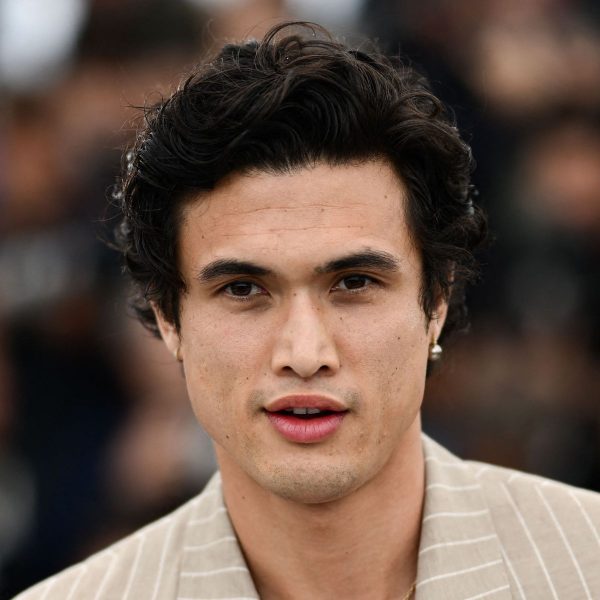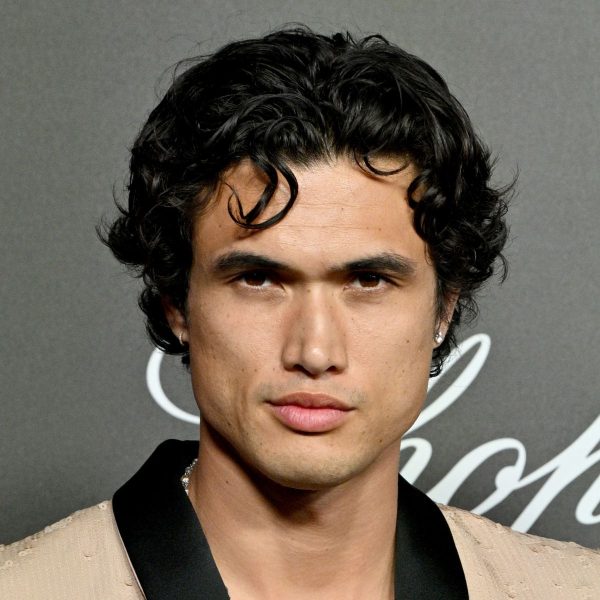 MFH says
Charles Melton's short curly hairstyle is one of the healthiest heads of hair MFH has ever seen.
No surprise then that he said 'hair care is self care' on his Instagram. The man knows good hair is next to godliness, clearly.
MFH did find out who the person behind his hair and great grooming is:  Mira Chai Hyde.
As for his fave prods? In this YouTube interview for GQ he admits it's "House of Skuff. I use it every day." (It's a US hairstyling product brand created by his groomer Mira – go figure).
Regarding his hair regime, he said: "I mess it up. I really don't do anything [much]. I just keep it messy and greasy."
Pardon MFH for thinking the man protesteth too much – you don't get a bonce this healthy without even a whiff of TLC. And I've got all the right tips for you so keep reading.
It's longer on top, cut slightly shorter at sides, with just a little, but not too much, length at the back.
Get your stylist to get rid of any heaviness on the top and sides, to help the hair sit better.
Remember, always go to a hairstylist who has lots of experience with curly hair.
And make sure you discuss the haircut in detail with them first.
It's also a good idea to ask them to show you how to style it too.
Charles Melton's short curly hairstyle needs serious TLC to ensure those curls don't look frizzy/fluffy.
Try not to wash your hair every day – stick to two times a week if you can.
And always use a good conditioner for curly hair.
Even better, use a little leave-in conditioner on the mid-lengths to ends.
Then when you towel dry it (do this before adding any leave-in conditioner) gently pat the moisture out with a towel.
Or you could wrap it in an old cotton T-shirt. Or buy a special microfibre towel for your hair.
Never rub it briskly, as that encourages frizz.
Coat your hair evenly from roots to tips with a clementine-sized blob of volumising product and/or a texturising product. (But don't brush your hair).
Use a hairdryer on low speed/medium heat.
Make use of the diffuser attachment, which spreads out the air flow to help the curls stay structured.
Gently move the diffuser around the hair and scrunch it with your fingers as you dry it all over to enhance the curl.
When it's dry, for a bit of texture and curl separation, take a small amount of styling cream or medium hold pliable paste.
Rub it between your fingers first to warm it up and twist it around individual curls for a more defined texture.