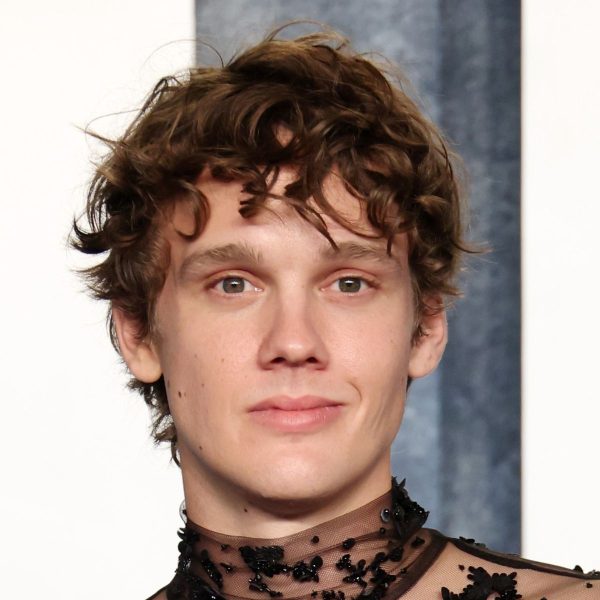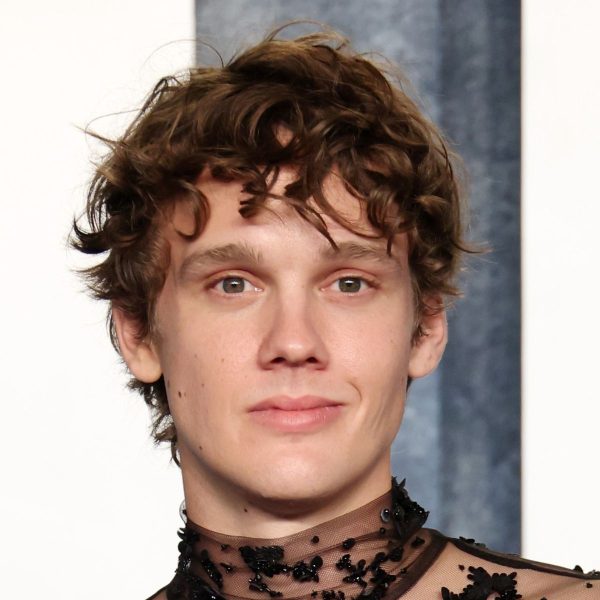 Hunter Doohan: Tousled Curly Hairstyle
Hunter Doohan's tousled, curly hairstyle helps the 29-year-old actor look youthful enough to play a character in his late teens in Netflix hit, Wednesday.
That's the kind of anti-ageing strategy MFH is totally into.
MFH says
Hunter Doohan's tousled, curly hairstyle is a fun, youthful vibe.
Well, when you're nearly 30 and playing a teenager on one of the most popular shows on Netflix (Wednesday), you've gotta do what it takes, no?
Hunter's hair naturally has a lot of natural movement. And this slightly tousled look provides a great contrast to his high- end outfit – a lacy polo neck and well cut black trousers.
It looks like Hunter has fun with his style – hair and otherwise – so MFH looks forward to seeing what he comes up with next.
If you're keen on Hunter Doohan's tousled, curly hairstyle vibe, look for a hairstylist who is experienced with curly hair.
The best way to do this is to read reviews and look at the barber/salon's Instagram account for photos.
Also discuss the length of your hair currently and what you want.
Keep in mind shorter hair tends to have more defined curls.
Hunter's hair is probably a good 3-4 inches long in the fringe area when it's wet.
Also remember that a good stylist will work with your natural curl pattern rather than trying to force it into a different style.
Discuss your goals with them, but also be open to their suggestions based on your hair's natural tendencies.
And if your hair is longer, it might need more layers/point cutting to stop it growing outwards, into a triangular shape.
Ensure your stylist cuts the layers while your hair is dry to avoid any surprises (because your hair is longer when it's wet and will spring up when it's dry).
Ask your stylist to avoid using thinning shears, too.
Why? They can cause frizz and breakage in curly hair – regular shears are better for the health of your curls.
You'll need regular trims (every 8-12 weeks) to keep your curls healthy.
Hunter Doohan's tousled, curly hairstyle is a look you can have lots of fun with.
You can go for tight curls, or looser ones like Hunter.
You could even slick your hair down with a side parting.
But for Hunter's hair in these photos, make sure you towel dry your hair using a microfibre towel.
Very gently squeeze the moisture out, never rub it.
Start with a volumising mousse to give it a bit of oomph.
Then you can spritz on some sea salt spray for a little grit.
When you blow dry your hair, use a diffuser attachment to enhance and shape your curls.
Pull some of them down a little around the fringe area as you dry to loosen the curl.
Use a little pomade to shape and tousle the curls when they are dry.
Pull some of the curls downwards to loosen the curls on the fringe area (you can always run small straighteners over them very rapidly to get make them more way rather than tight curls).