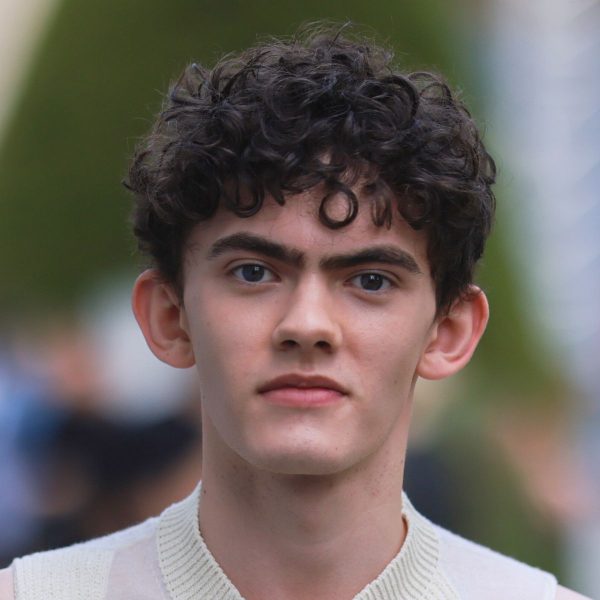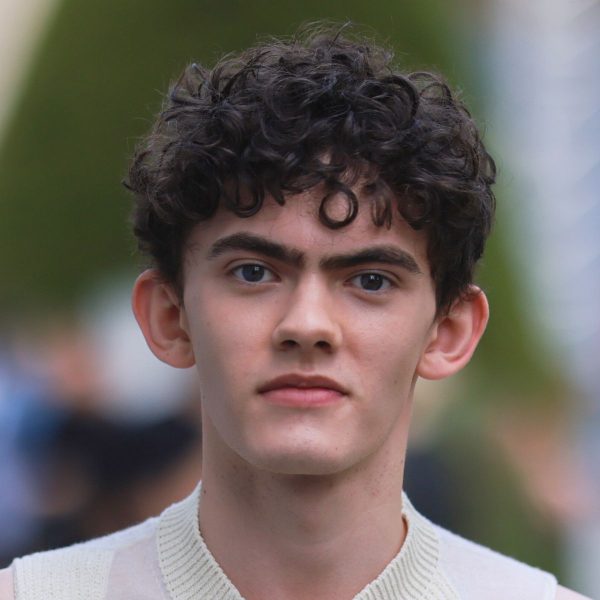 Joe Locke: Short Curly Hair With Length On Top
He's the adorable Charlie Spring in Netflix hit Heartstopper – and Joe Locke's short curly hair with length on top is just as loveable.
MFH says
Joe Locke's short curly hair with length on top is giving MFH Josh O'Connor vibes.
Not just because they're both blessed with glorious, dark curls, but because they both have haircuts that make a feature of their sticky-out ears.
And that's something to celebrate.
It's essential to keep curls moisturised and defined with styling essentials like a curl-specific defining cream and matt wax.
Also, a diffuser attachment for a hairdryer is an essential for frizz-free curls.
If you're after Joe Locke's short curly hair style make sure you go to a barber/stylist that is skilled with cutting curly hair.
Ask your barber to use the scissor over comb technique, rather than clipping, to sculpt the hair.
While the sides and back are cut close to the head, there's a lot more length on top.
As curly hair springs back shorter when it dries, make sure you have enough length.
Joe's hair looks to be a few inches long on top.
Joe short curly hair will need a lot of TLC to keep it looking glossy.
Wash your hair only a couple of times a week.
Use a heat protecting spray on your hair if you want to blow dry it.
Then use a volumising mousse or a sea salt spray to give your hair a bit of oomph.
Dry your hair on a low heat using a diffuser which will help protect the integrity of the curls and help them keep their shape.
When your hair is dry, use a lightweight styling cream or a matt wax to give a light, moisturising hold.