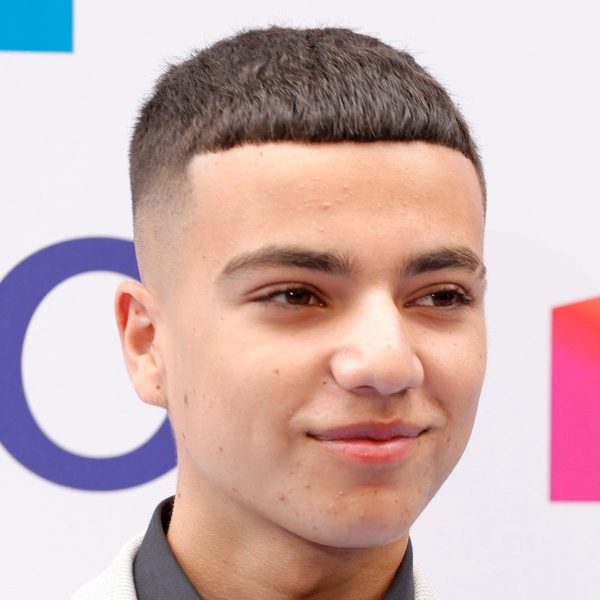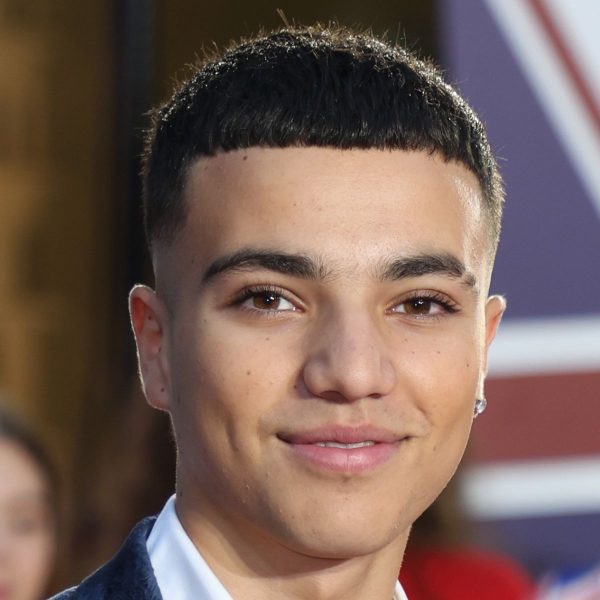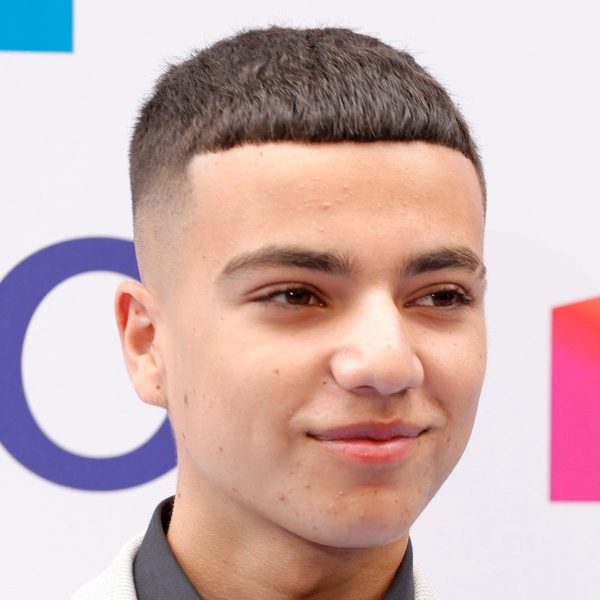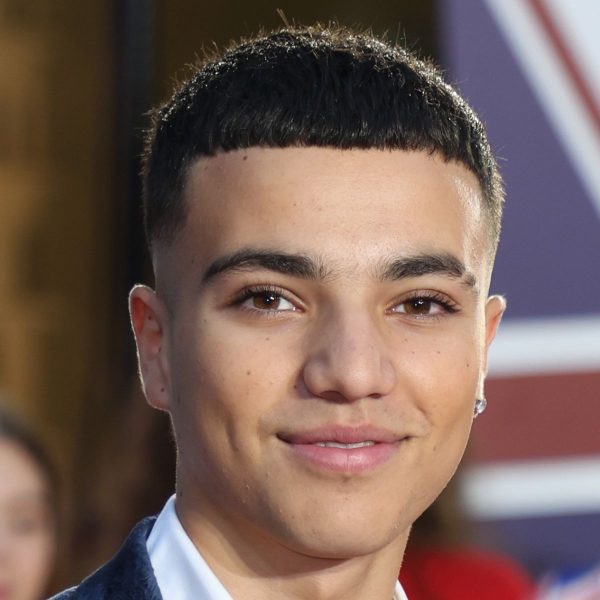 Junior Andre: Cropped Caesar With Short Fringe And Fade
Yep, he's the progeny of Peter Andre but luckily he's not a chip off the old block in the hair sense.
Sure, he's a singer too, but MFH doubts Junior Andre's cropped caesar with short fringe and fade is unlikely to be as cringey in years to come as his Dad's 90s heavily gelled, spidery curtain haircut still is to this day.
MFH says
Junior Andre's cropped caesar with short fringe and fade is a strong look, sure, but the 17-year-old's features are youthful and soft enough to carry it off with panache.
And it's great to see a Generation Alpha bringing what is a genuinely ancient haircut into the 21st Century with this sharp fade. (Earlier this Junior also experimented by having some cool lines shaved into the fade too).
The Caesar haircut last had a big moment in the 90s thanks to George Clooney, and as kids these days seem to adore that era, its being resurrected in barber salons all over the globe.
The style, which is originally attributed to Julius Caesar (hence the name) is about being styled forward and cut into a very short, blunt fringe.
And, apparently Julius chose the cut to conceal a receding hairline, fact fans. So if you're self conscious about your hairline, it might be worth following JC's lead, no?
However, this is all about a seriously precise cut, so you need to leave it in the hands of a professional Barber.
Your Barber will scissor cut you hair on top – Junior's hair looks to be around half an inch and brush it forward to cut it into a straight, blunt fringe.
And discuss with your Barber how you want the sides to look – you can just have them scissor cut or tapered. Or you can go more extreme like Junior and go for a fade.
The good news is that Junior Andre's cropped caesar with short fringe and fade is very easy to style.
You'll need to have regular trims to maintain its  regular trim to maintain its precise aesthetic.
To style it, you just need a wax or pomade and a comb.
Use a teeny amount of product on damp hair, rubbing it between your fingers to warm it up. And use your fingers to distribute it evenly throughout your hair.
Then comb your hair forwards from the crown to the forehead.