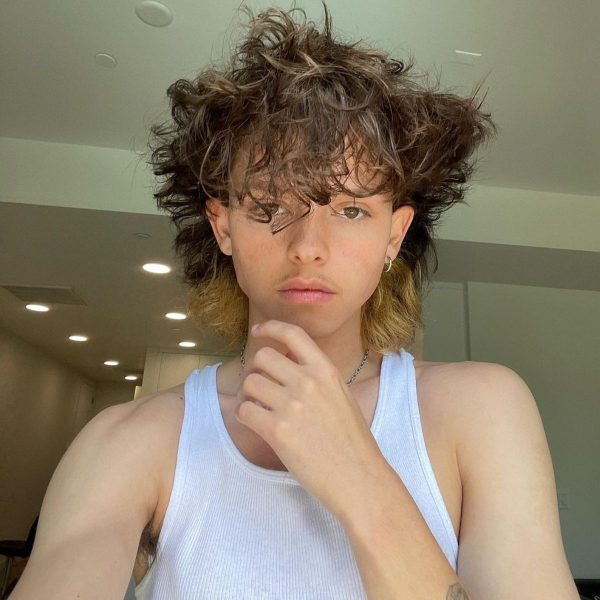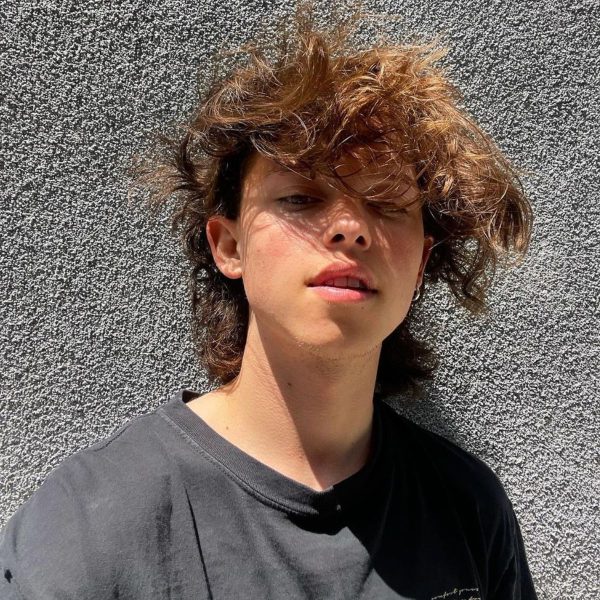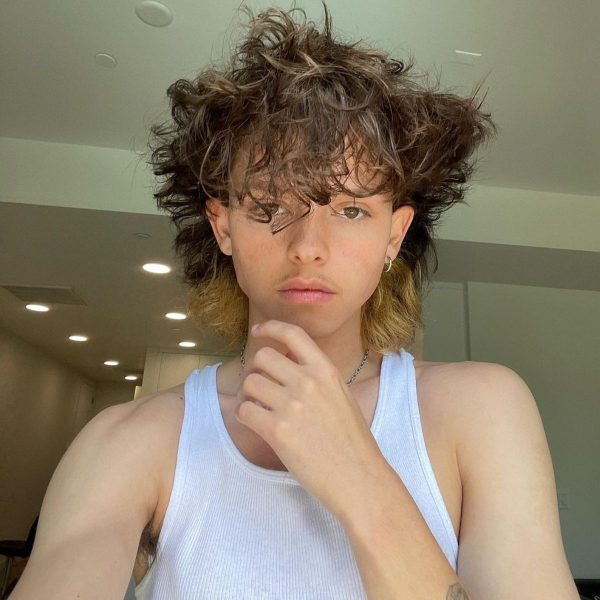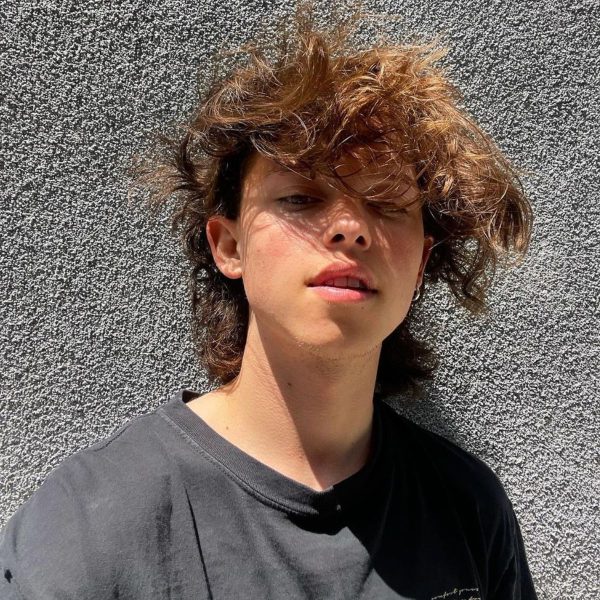 Jacob Sartorius: Messy Bedhead Mullet With Bleached Ends
MFH says
With nearly 24m followers on TikTok, 10.6m on Instagram, and 2.6m YouTube subscribers, it's safe to say that 19-year-old Jacob Sartorius' online fame is even huger than his bouffant, messy bedhead mullet with bleached ends.
But aside from his mammoth hair, what is he famous for? For starters he dated Millie Bobby Brown from Stranger Things in 2018. He's also a musician and although he's not had a huge hit, it hasn't hindered his popularity – in 2016, the year of his debut single, Google announced he was the ninth-most-searched musical artist of that year.
So given his huge, unwavering popularity and influence, we reckon his unique, 80s-influenced hairstyle has got serious traction as a trend. (It's a modern take on the 80s hair trend that was sported by everyone from George Clooney to Patrick Swayze, Jon Bon Jovi and David Bowie).
And it's the perfect look for anyone with lots of curly hair who wants to do nothing more than get out of bed and not even bother looking in the mirror. Yep, dreams can come true.
Jacob Sartorius' messy bedhead mullet with bleached ends has lots of length at the top (it looks to be at least 3 inches).
The sides have been cut about an inch shorter so they can be styled up and out.
The back of the hair is collar length.
Jacob has had the ends bleached at about an inch-and-a-half from the bottom.
While you can do this at home it's best to get it professionally because you can seriously damage your hair.
Jacob Sartorius' messy bedhead mullet with bleached ends is a very fun, playful look that was super popular in the 80s.
Of course, if you've got thick, curly hair, you can be true to the 'bedhead' vibe and just leave it as messy as when you first get out of bed.
Or if you want more control over it, it's all about adding products that will give the hair a bit of grit and texture.
Use a volumising shampoo and conditioner (but don't wash it every day – this style works best on two-and three-day old hair).
Spritz on some sea-salt spray or a texturising product, and as you blow dry it, scrunch it into curls.
Blow dry the sides up and out.
You can then add some texture powder or dry shampoo to give it more 'grit' then, using the palm of your hand, rub it around your head to mess it up.
You can finish with some hairspray at the sides for extra hold.
This style is great for playing around with – as long as it looks messy, you're onto a winner!