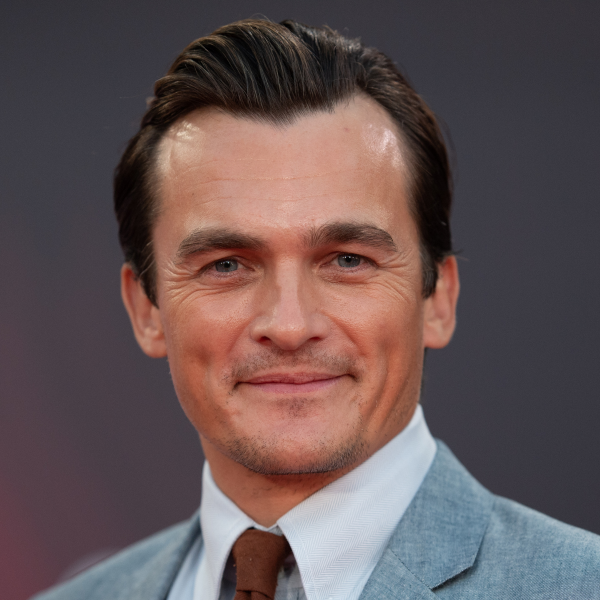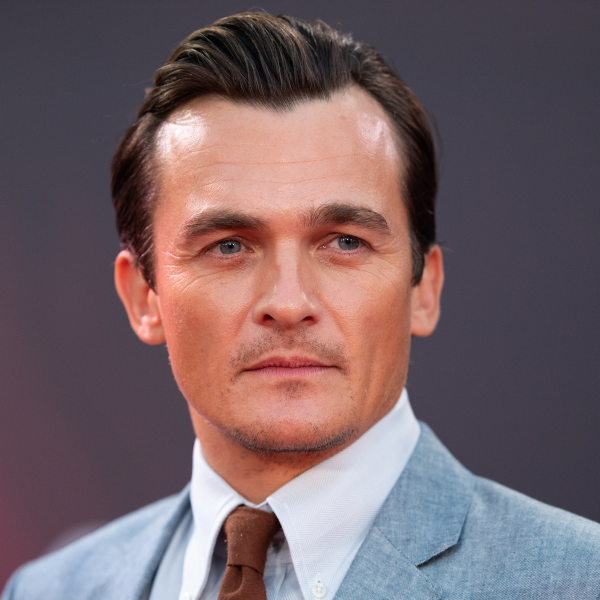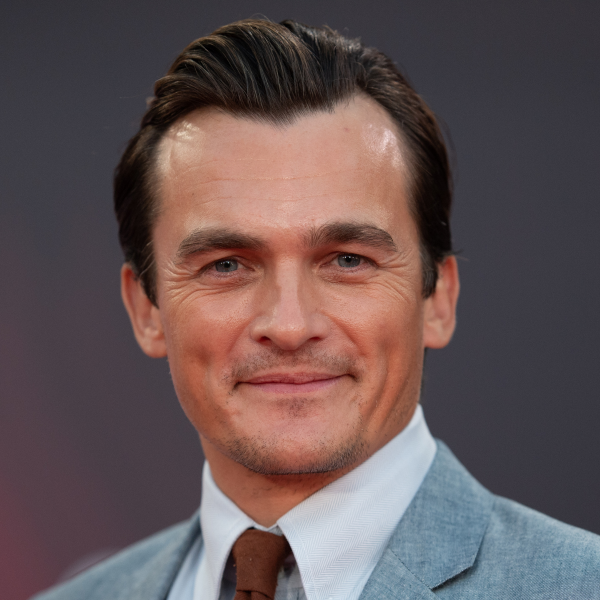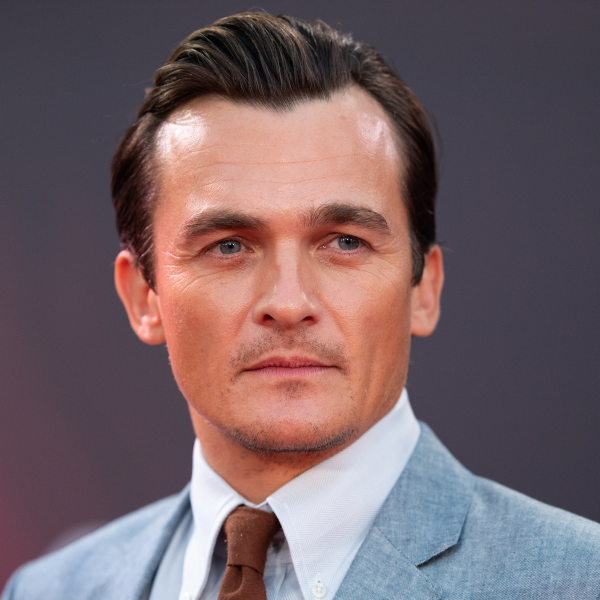 Rupert Friend: Swept Back Short Hairstyle
Looking smooth as ever, Rupert Friend's swept back short hairstyle makes a real highlight of his widow's peak (that V-shape at the front of his hairline).
And MFH loves that he clearly gives zero f*cks that his hairline looks like it's receding. Bravo!
MFH says
He made a global name for himself as CIA operative/assassin, Quinn in Homeland for which he mainly sported a textured crew cut. But Rupert Friend's swept back swept back short hairstyle is a more suave, sophisticated look for the 40 year old actor.
And it happens to be especially appropriate for his role as a politician on the Netflix series Anatomy of a Scandal (streaming 15 April).
MFH also loves that he embraces his thinning hair – not many actors are that keen to show off receding or thinning hairlines.
He has also been brave enough to shave it off entirely in the past for his role as Agent 47 in the appropriately titled Hitman: Agent 47.
And, as he told esquire.com, he relished the freedom of a bald pate. "I loved the feel of the air on my head!" he told the online publication. "It does make you look quite aggressive though. There'd be times where I was driving in Berlin or Singapore where we shot and someone would cut into me dangerously in the traffic. I beeped my horn one time and they stopped the car and came steaming over to my car to have a go at me. He took one look, turned around, and got back in his car. I think I looked a bit more menacing than he wanted to deal with from just having a shaved head. So it was an interesting experiment."
For Rupert Friend's swept back short hairstyle it's all about length on the top (at least 3-4 inches).
His hair is cut so it's tight – but not severe – at the sides and tapered gently at the back.
He has likely got some very subtle, longer layers point cut throughout the top.
Rupert Friend's swept back short hairstyle is seriously shiny, so you need to keep your hair in really good condition.
Make sure to invest in nourishing shampoos and conditioners. And use a hair mask once a week.
If you're concerned about receding or thinning hair, there's some great products that'll may help, plus products to help give volume. (See our product recommendations for options).
Use a pomade or styling product that adds a little sheen and hold, but isn't too greasy.
As you blow dry the hair, brush slightly up at the front as you sweep it back.
This isn't about a full-on slick back, it's more subtle. So go easy on the product.
You can add more after you've dried it to keep it in place.
Finish up with some hairspray to keep it in place.