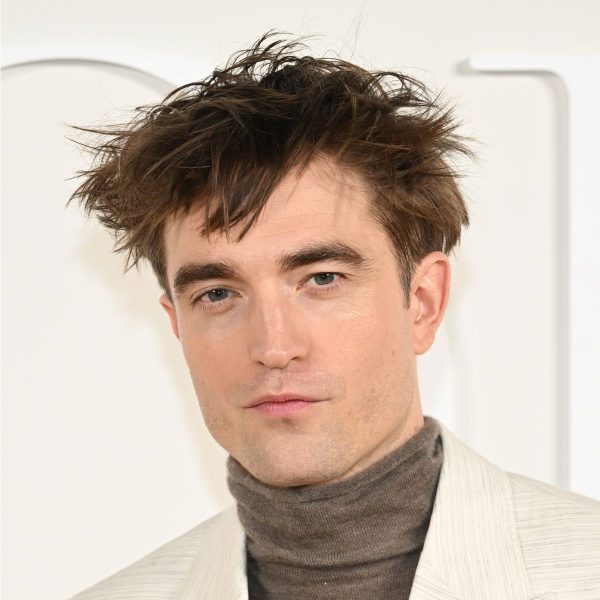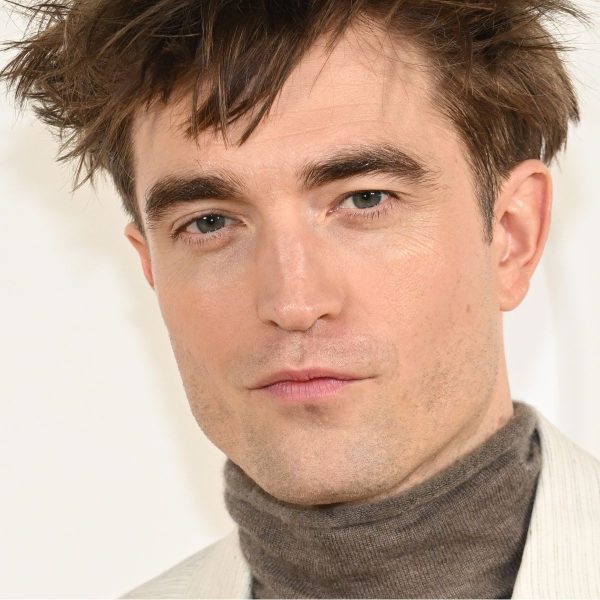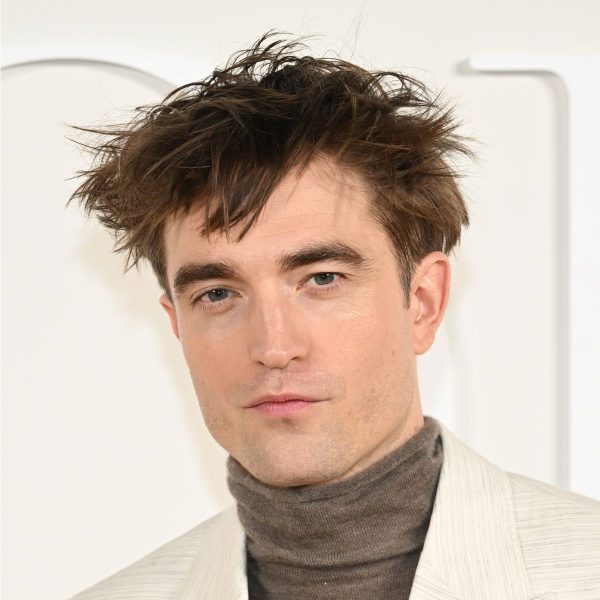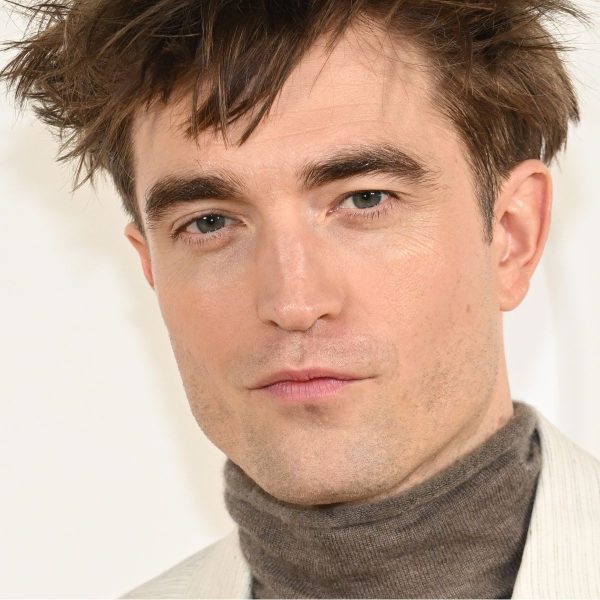 Robert Pattinson: Messy Bed Head
MFH loves that Robert Pattinson's messy bed head is in stark contrast to his sharp Dior suit and polo neck.
It's not just Robert's hairstyle that has standout though – special mention must go to his glowing complexion (which we believe is partly down to the illuminating base he looks to be wearing).
Bravo, Rob.
MFH says
Robert Pattinson's messy bed head feels like an appropriately 'zero f*cks given' look for the man who once admitted that he didn't wash his hair for six weeks (and rumour has it, he didn't shower particularly often in his Twilight days, either).
Don't be fooled though – there's a lot more to Robert Pattinson's haircut than meets the eye.
Robert's heavily textured, artfully dishevelled hairstyle (which he wore to the Dior Homme menswear show) is about a good cut, and great products (check out the What to Ask Your Barber and How To sections for more detail).
However, as his skin looks positively luminous in these shots, MFH has found a few details about how he gets that glow.
He confided to L'Officiel that while he's not a beauty buff, as he's gotten older he has realised that it's crucial to take care of your skin. His secret? "One thing I love to do are face masks, like the ones people wear on planes to relax," he told the publication.
And a couple of years ago he told British GQ that he has started to believe in the benefits of self-care after noticing the skin benefits.
"As I am getting older I'm definitely noticing things," he confessed to the magazine.
"I used to not do anything at all, up until a few years ago, and I can definitely see the difference [in my face now], especially if I am traveling a lot."
"It's very American Psycho, but those sheet masks make a massive difference. I'm fully committed and I even put an eye mask on over the top too."
If it's good enough for Batman…
Robert Pattinson's messy bed head looks simple but it will still take a skilled hairstylist to get the look right.
Robert's haircut has length at the sides but it has also been subtly undercut.
Robert's hair at the back is tapered tightly.
There's a lot of length on top (at least 2.5 inches) with enough left on the sides to get texture.
The stylist will need to skillfully chop into the hair to layer it, which will allow ease of styling.
As they style it in the salon, ask them to give you a how to so you can recreate the look at home.
Also ask what products they use and how/when to apply.
And you will need to use a hairdryer otherwise it'll just flop.
Use products on your hair that give it a bit of grit and texture – for example you could use sea salt spray, texture sprays, matt clay – whatever you like best – to give it some oomph and staying power.
Then roughly blow dry your hair on medium heat.
Gently pull the hair up with your fingers as you blow dry it.
You can also add some volume powder when it's dry to which'll boost thickness, texture and add height.
When it's dry, run a small amount of matt clay through afterwards, pulling random bits of hair out
Finish off with some light hold hairspray.
You can also use dry shampoo for extra grit on the days when you don't wash it.
This is about having fun messing around with the texture and different products and seeing what works best.