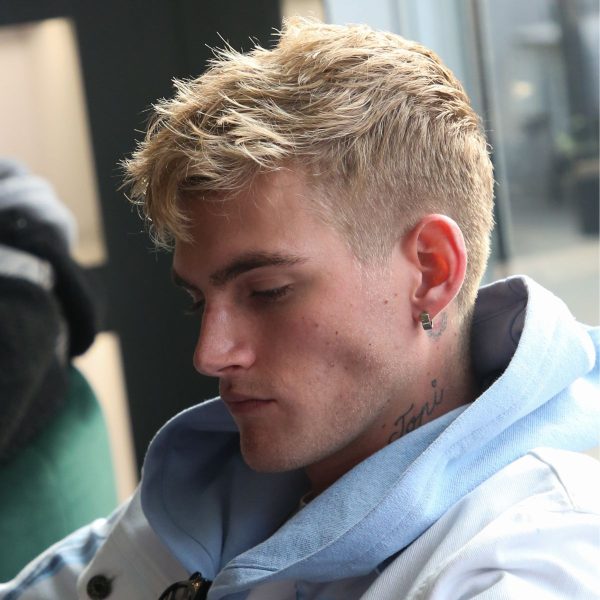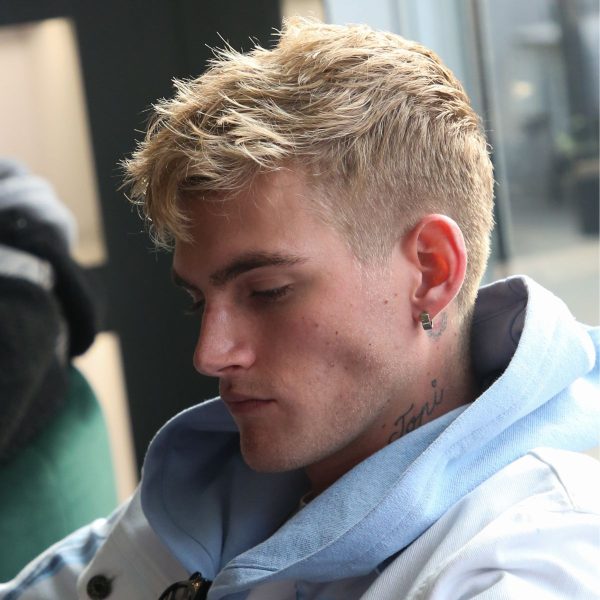 MFH says
Presley Gerber's textured, short, blonde hairstyle is a great look for anyone with fine hair who enjoys playing around with product.
It's a pretty versatile look too – you could also sweep it across in a side parting and slick it down for a suave, 1940s look.
Or you could even style it up into a messy, textured quiff, too.
You could also borrow from Justin Bieber's hair playbook and dial down the texture and wear it as a more modern Caesar cut as he had here.
Presley Gerber's textured, short, blonde hair is something that can be wash and go or you can spend more time on it if you want.
Use a silver/purple toned shampoo once a week to keep the blonde looking fresh and on point.
Try not to wash it that often as the textured look will work on slightly grittier, 2nd or 3rd day hair.
Use some dry shampoo in between washes to give it a bit of extra grit, too.
To get Presley's textured look, it's all about tousling some wax or pomade throughout.
Then blow dry it while tousling the hair into Presley's messy look.
After it's dry, tousle a tiny bit more product through the hair on top to add a bit more messy texture.