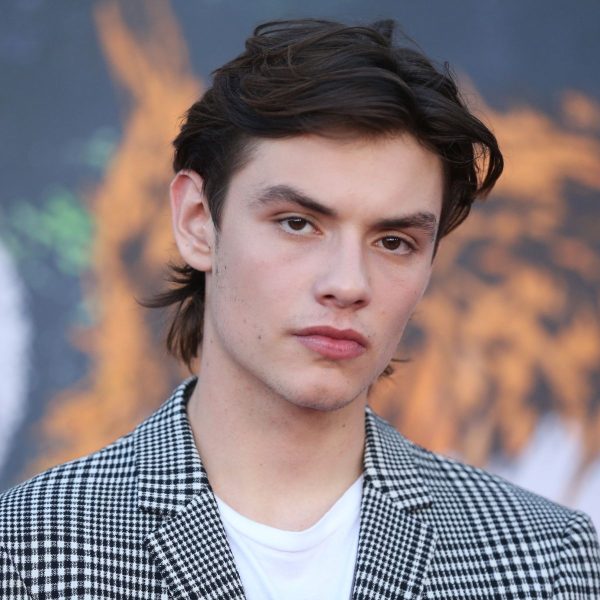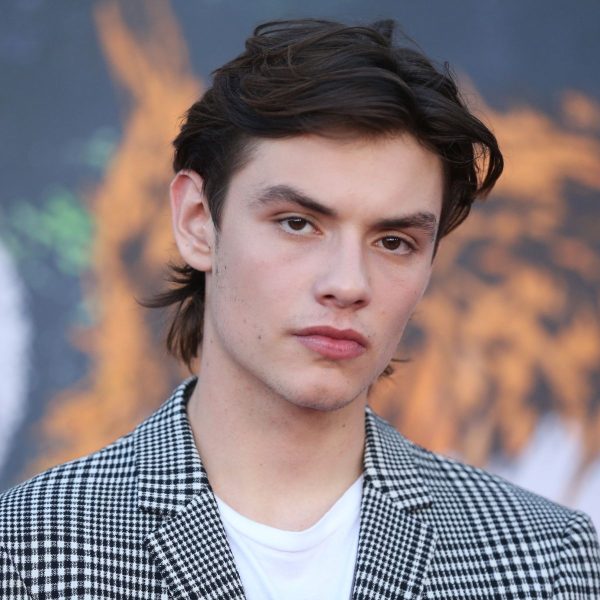 MFH says
From a choppy punk crop as Sid Vicious in Pistol, to his current on-trend look, a soft, textured mullet,  Louis Partridge's hair is quite the scene stealer.
The model and actor is only 19, but MFH expects that hair and his confidence in trying out different looks is only going to increase with age. And MFH can't wait.
Is a kind of 'watch this bonce' moment. You read it here first.
If you're keen on Louis Patridge's soft, textured mullet it's all about keeping length on the top and back, with the sides are cut a little tighter.
Although this is a mullet-esque cut, it been cut to allow movement and texture and to bring out Louis' natural waves.
If your hair is especially thick or curly, talk to your stylist about thinning it out a little so it doesn't 'mushroom' out too much.
Use a little leave in conditioner after you've washed your hair.
Then use a golf ball sized amount of volume mousse and put it through hair from roots to ends.
Add in a spritz of texture/sea salt spray which will help give the hair texture as you dry it.
With your hairdryer on medium heat, use a combination of your hands to rough dry the hair, alongside a round brush to lift it at the roots a little.
Then tousle a small amount of wax or pomade throughout the hair when you've finished, to give it that slightly messy, textured look Louis has in the main photo.
In between washes, use a style dust or dry shampoo to freshen the hair and give it a bit of oomph and texture.