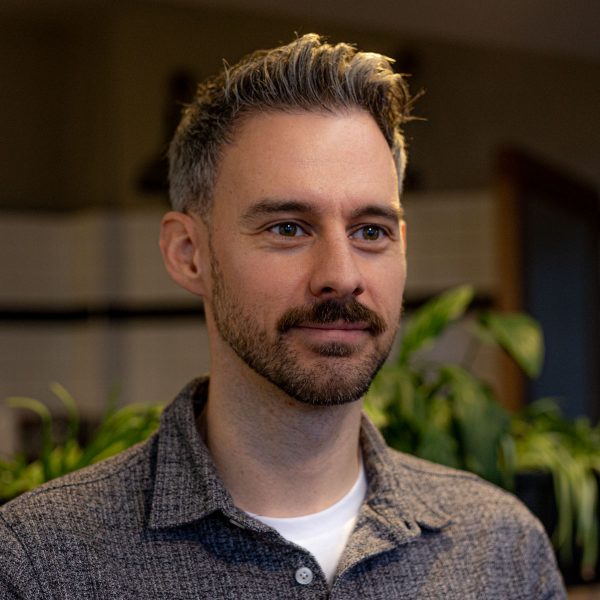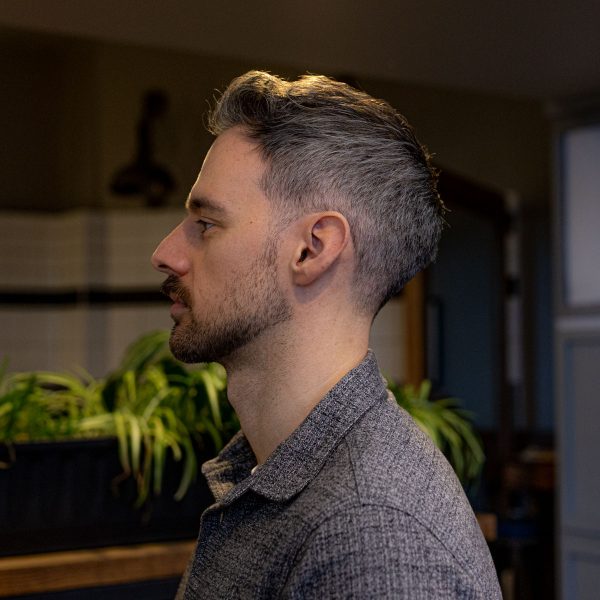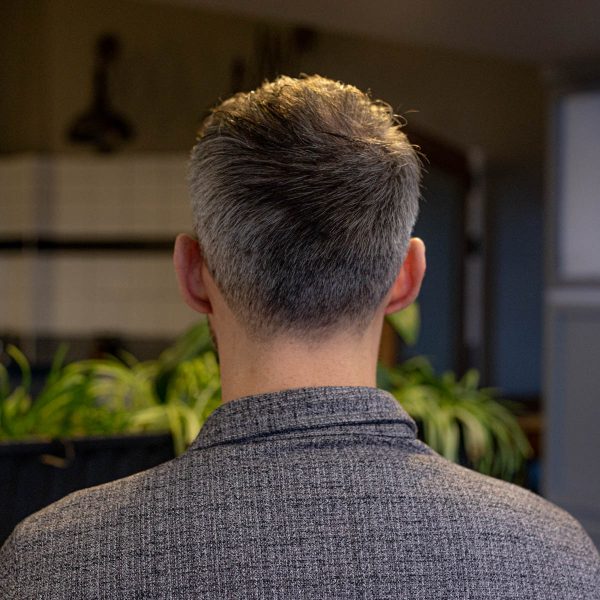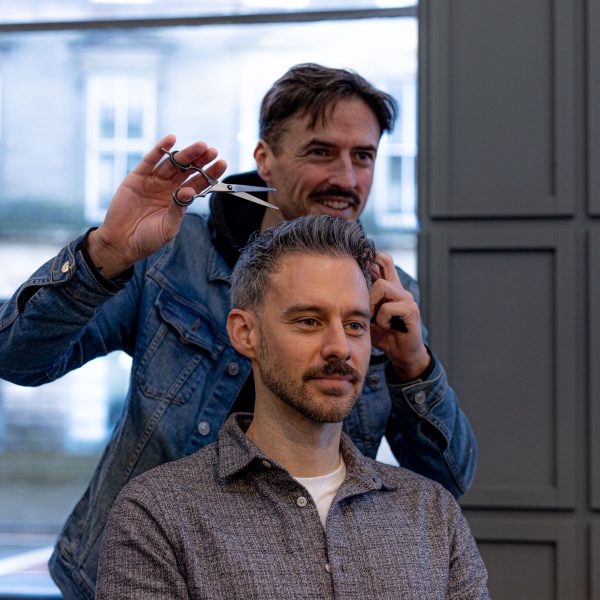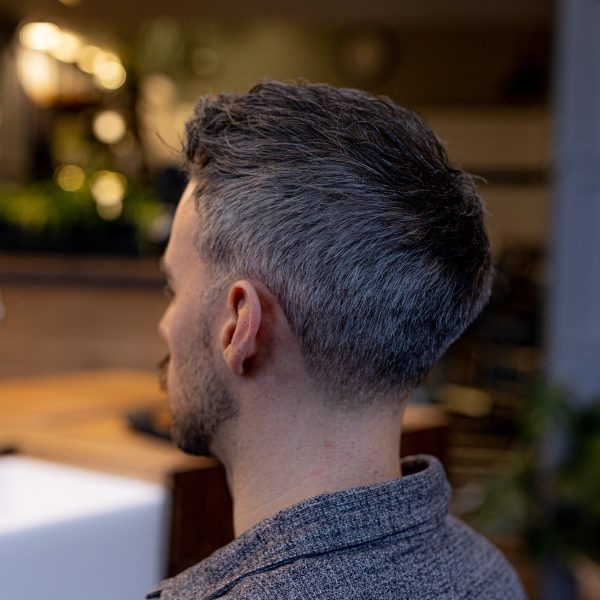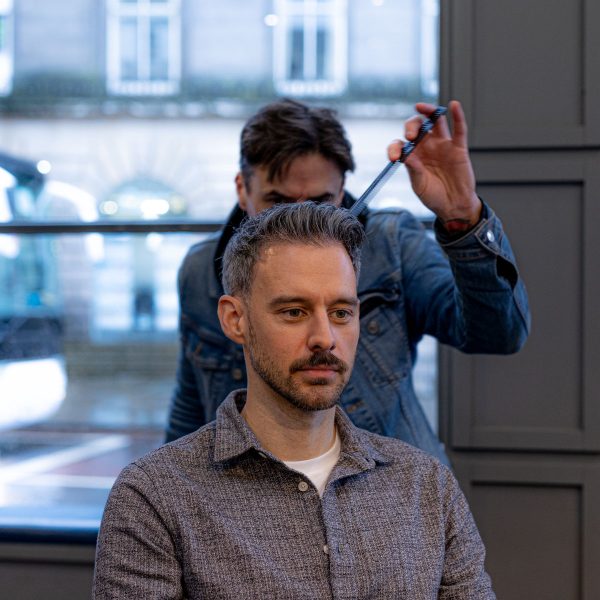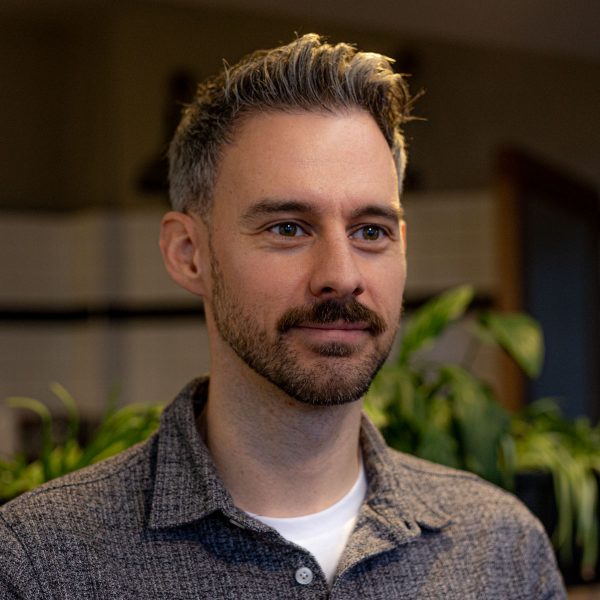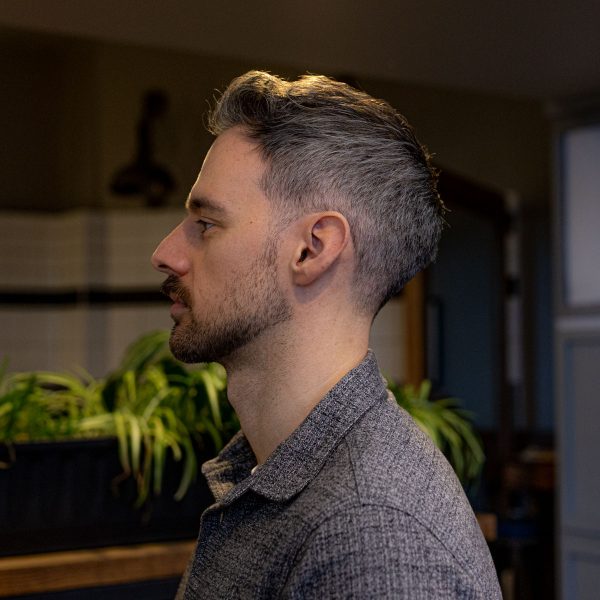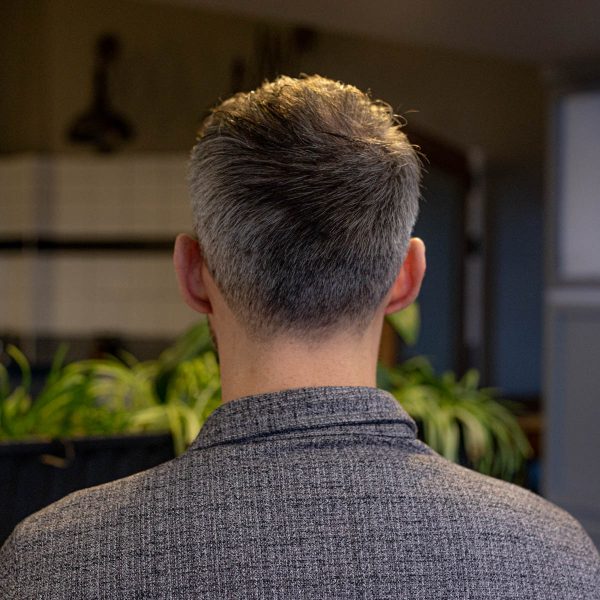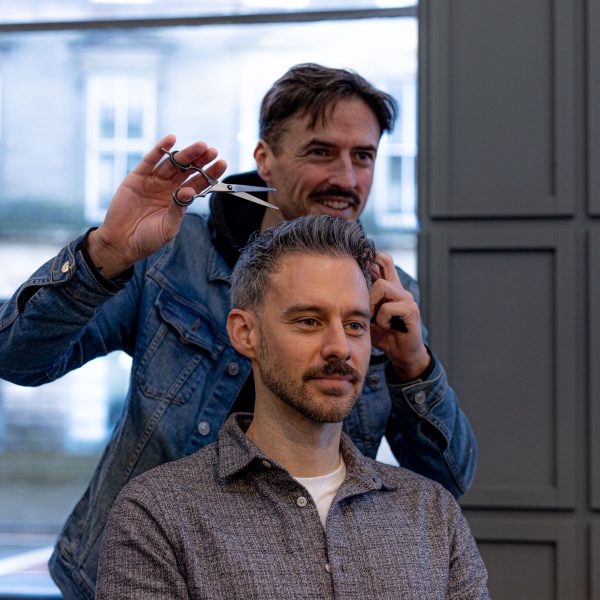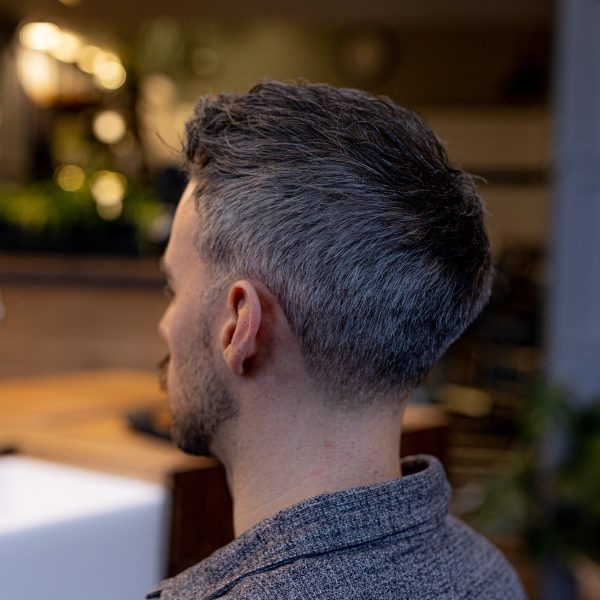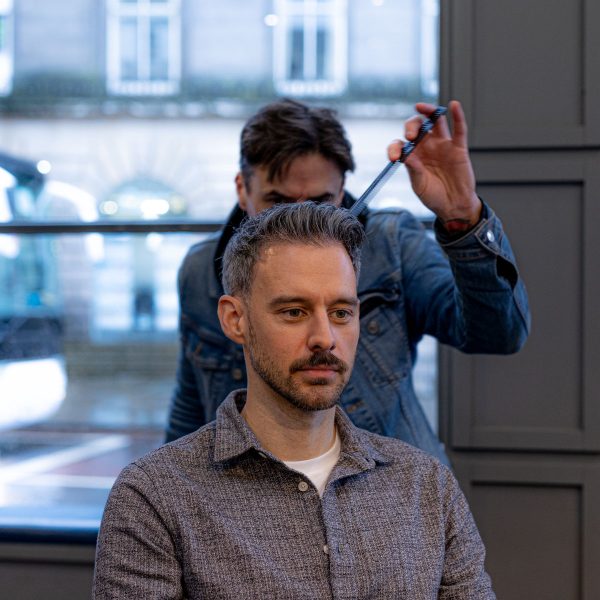 MFH says
This one's about keeping the back and sides super neat and adding loads of volume and texture into the top.
This is a great medium length hairstyle for anyone wanting to make their hair look thicker and fuller. It's all about the contrasts in length!
Check out 'What To Ask Your Barber' below…
It's a 0.5 low to medium fade on the back and sides.
It's then blended from a 2 grade down.
The top has been kept with more length in the front than in the back – giving this really great contrast.
For loads of texture and movement in the hair, Craig used a point-cutting technique with the scissors.
Start with clean and towel-dried hair.
Spritz some sea salt spray into your hair.
Using your hands and a hairdryer, start to dry your hair and build volume into a quiff shape with your hands.

Use your hands to scoop up and back.

Work until the hair is almost dry.
Emulsify (warm up until it's clear) a little bit of styling clay in your hands.

Top Tip: Use a hair clay to help to swell the hair whilst adding texture – this will give the illusion of a thicker and fuller style.

Brush your hair lightly – back to front.
Then use your hands to scoop up and push back on the underside of your hair to create and style your quiff.
If needed, add a little more product to refine and define the style.