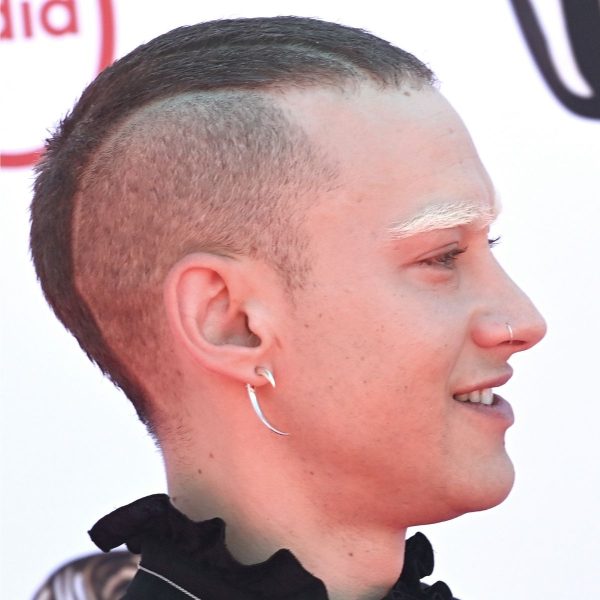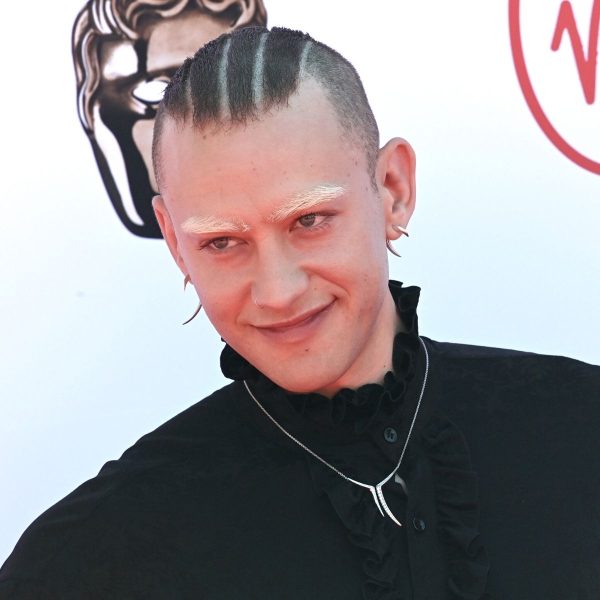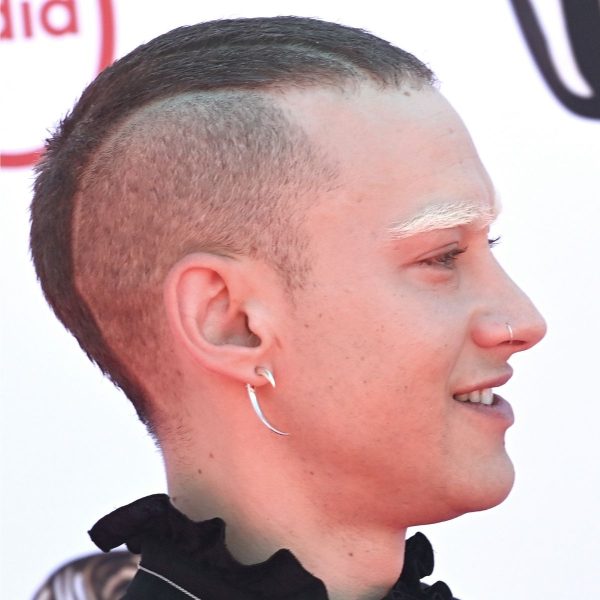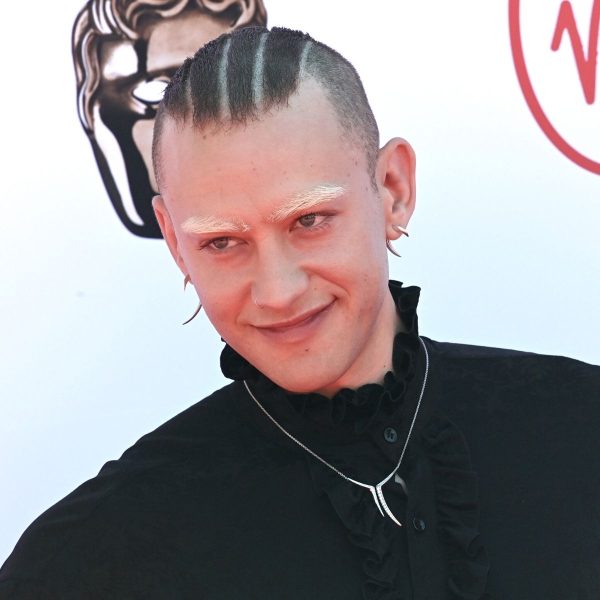 Olly Alexander: Mullet Mohawk With Shaved Lines
Winning the BAFTA TV Awards red carpet recently (if not any actual awards, sadly), It's a Sin's Olly Alexander's mullet mohawk with shaved lines was a brilliantly edgy, avant garde statement.
MFH is dubbing it it the 'mulhawk'.
He's giving up and coming actor Harris Dickinson's fashion forward mullet a run for its money…
MFH is so here for a mullet-off – let's hope more celebs join in…
MFH says
Standing out in sea of classic men's haircuts, Olly Alexander's mullet mohawk with shaved lines might be a marmite look, but MFH always salutes anyone who has the guts to bring something different to the red carpet.
After all, this is a man who had a Gucci-esque G shaved into his pubic hair last year, so he's well versed with a talking point look. Which we love him for.
Sure, the bleached eyebrows might be a style statement too far for most of us, but as Olly's about to go on the Night Call tour with his band Years and Years, it's all part of his performance persona.
Which is quite different to his 80s look for It's a Sin, and his more recent red hairstyle with short fringe.
The hair genius behind his edgy looks? It's uber cool stylist Shiori Takahashi.
If you want your barber to recreate Olly Alexander's mullet mohawk with shaved lines you'll definitely have to show them a photo of so you can get the exact look you like.
They may suggest tweaks to the style, depending on your face shape and hair texture.
FYI: to keep the shaved lines sharp, you'll either need to go to your stylist every week or so to get them shaved (as the hair will grow back super quickly) or get them to show you how to DIY it at home.
The sides of the hair are buzz cut, and that will also grow quickly and need regular maintenance, too, every 1-2 weeks.
But it will take a lot of trips to your barber to keep the shaved lines and buzz cut sides looking sharp.
Or else you can try to DIY it at home – but you'll need to invest in the right tools.
Click on the product tab above this to check out our recommendations for some good tools you can use at home.