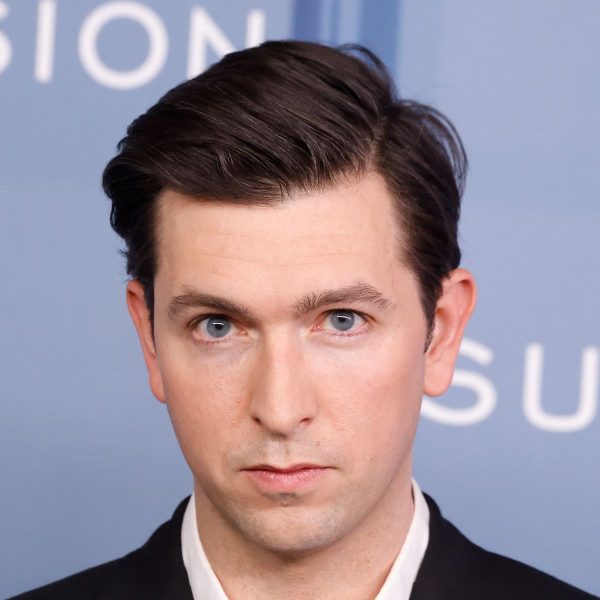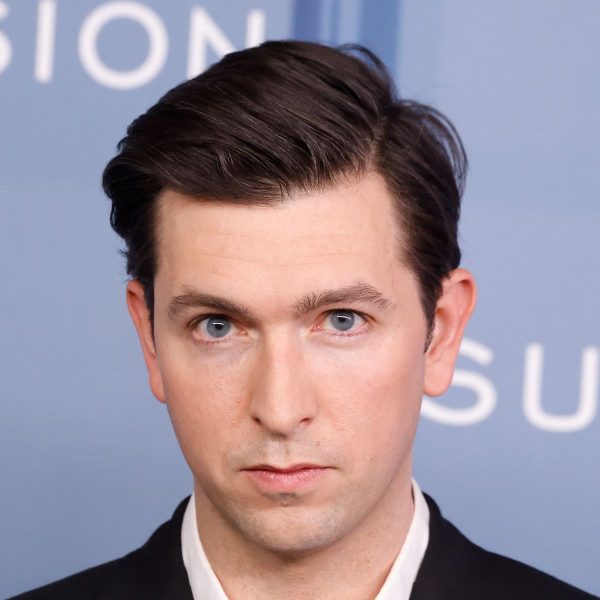 Nicholas Braun: Short Side Parted Hair With Volume
Succession star Nicholas Braun's short side parted hair with volume is a polished, classic look that's a little bit art-imitating life, no?
MFH says
Nicholas Braun's short side parted hair with volume is extremely similar to his Succession character: Cousin Greg.
But there's a subtle difference – Greg wears his slightly slicker on the show whereas Nicholas' hair in these shots has a little more oomph, courtesy of more product and a good blow dry.
However, art has imitated life, because Brian Cox – who plays media mogul Logan – would often accidentally call his character Nick instead of Greg during filming by mistake.
"I have the same face and I have the same voice and I generally have the same haircut. It's pretty easy for someone to be like, 'Oh, yeah, looks like him, sounds like him, so… Greg!'" Nicholas told The Guardian a couple of years ago.
Why mess with a good thing though? His whole look, and vibe is what made him the 'internet's new boyfriend' the minute he rocked up in Succession.
So keep that rocking that recognisable hairstyle Greg…sorry Nick.
Nicholas Braun's short side parted hair with volume has been cut beautifully and styled to perfection.
Before your stylist starts cutting, show them on which side and where you like your hair parted.
The cut is skillfully tapered to be longer at the top and shorter at the sides and back.
Your barber/stylist will cut layers into your hair for ease of styling.
But also ask your hairdresser for their opinion. They may have some suggestions or recommendations based on your hair type and face shape that could improve the overall look of your haircut.
And for advice on how to style your hair at home to achieve the desired look.
Nicholas Braun's short side parted hair with volume will take a little time and some practice to perfect.
On towel dried hair, apply a styling product like a volumising mousse or thickening spray which will help get a bit of oomph and texture.
Using a comb, create a deep side parting on one side of your head.
Blow-dry your hair, using a round brush to lift and create volume at the roots.
Use a small amount of hair wax or pomade to further define your parting and add texture to your hair. Rub the product between your palms and apply it to your hair, focusing on the ends and the roots.
Use your fingers to create additional volume, focusing on pushing it up a little at the front brushing it slightly to the side.
Use any extra product left on your fingers to smooth the hair at the sides of your head.
Finish with a light hold hairspray.