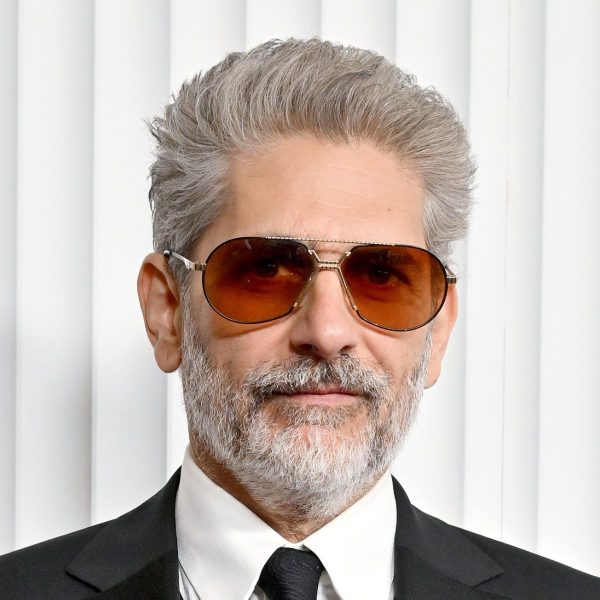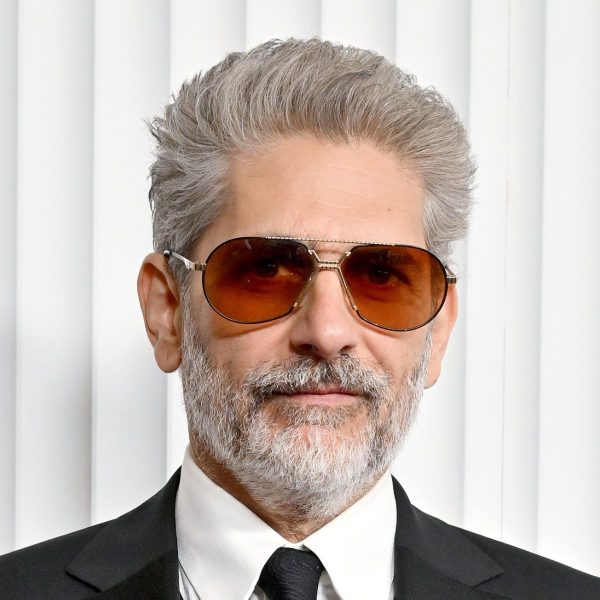 Michael Imperioli: Grey Quiff Hairstyle
A cult fave due to his role as Christopher in The Sopranos, Michael Imperioli's thick barnet has never looked better than in this grey, quiff hairstyle he has in S2 of The White Lotus (and IRL, too).
MFH says
Another greynaissance icon, Michael Imperioli's grey, quiff hairstyle shows he's growing older gray-cefully. (Boom Tish).
And a shout out has to go to that neatly trimmed beard, too.
Even when he was playing addict Christopher Moltisanti on The Sopranos, Michael's hair (which was full, dark and glossy back then) was almost another character, such was it's beauty.
So much so that him appearing on Series 2 of The White Lotus with his naturally grey hair shook the internet. In a good way.
Comments like "Damn Michael is getting older and prettier"; "Damn you looking gooooood" abounded, proving that silver sex appeal is a thing.
It looks to be around an inch or so on the top of the head.
The sides and back are cut a little tighter to make the focus more about the top.
But there's still a little length at the sides so Michael can brush the hair back.
You can also opt for it to be cut a little shorter at the sides to make the hair at the top have even more stand out.
It's also a good idea to use a 'silver' shampoo/conditioner on it once a week to stop your greying strands looking dull and drab.
If your hair needs a bit of extra oomph use golf ball sized amount of volumising mousse on damp hair.
Also use a a small amount of product like a high hold pomade or clay.
Warm it with your fingers first, then run it through the hair from back to front.
Use a round vented brush as you blow dry the hair on the top of the head to give it volume.
As you dry the fringe area, use the round brush to shape it into a quiff style.
Then use a little more product to shape the top of the hair when it's dry.
Use a tiny bit more product to smooth the sides of the hair by brushing it back with the fingers or a brush to make it look a little sleeker.
Spritz with hairspray for more staying power.