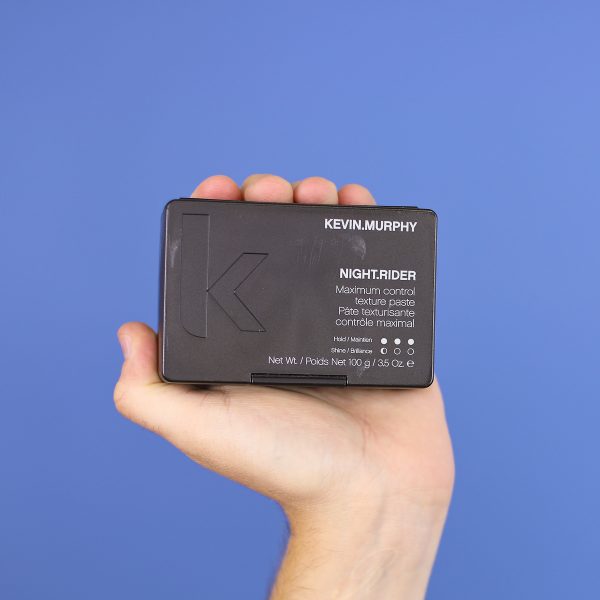 Kevin Murphy Night Rider
"This matte texture paste provides a tough hold and a rough matte texture for short or choppy looks. This product has the advantage of being easy to get from the jar and sets on contact. It gives you a little time to work the look then it sets. Strong hold. Paraben-free."
MFH says
Big fan of Kevin Murphy products. They really do what they're supposed to.
This products is pretty hard in consistency and needs a bit of work to emulsify (warm up and get ready to style). Once in the hair, it's very easy to use and style.
How To Use
Rub a small amount between palms and distribute evenly through damp or dry hair.