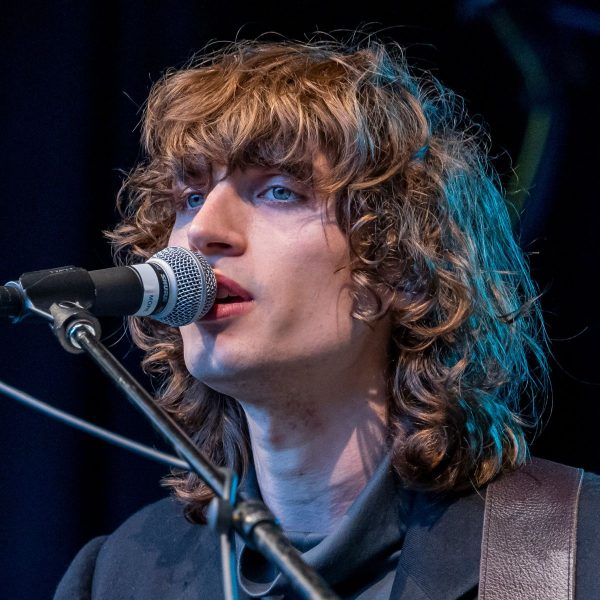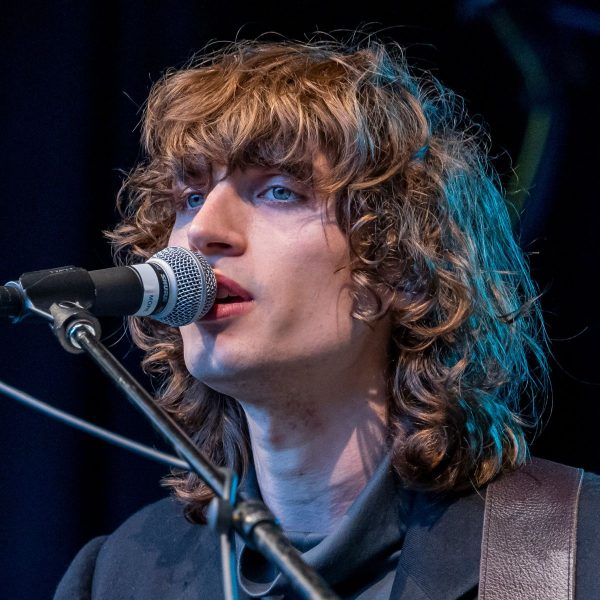 Malcolm McRae: Long Curly Hair With Fringe
His partner (and rumoured wife) is Queens Gambit actor Anya Taylor Joy – however, musician Malcolm McRae is just as pretty, especially with his long, curly hair with that fringe.
It has a whisper of hipster mullet about it, no?
MFH says
Malcolm McRae's long, curly hair with fringe  is giving MFH a bit of an early 2000's nostalgia kick – The Strokes anyone?
But while this up and coming muso is a relative unknown, his hip hair and divine bone structure rivals that of his uber cool actor partner Anya Taylor-Joy.
MFH wouldn't want to be fighting for bathroom time with those two, put it that way.
If you're keen on Malcolm McRae's long, curly hair with fringe   go to a barber or hairstylist that has evidence they've cut lots of different types of curly hair. (Check their social media for starters).
The hair should be cut dry – this will give your stylist a better idea of how the curls will fall and prevent any surprises.
Your hairstylist will likely divide the hair into small sections, and cut one area at a time.
They'll check the length and shape of the curls and the way the hair sits after doing each section.
If they want to keep the shape in the curls, they might use a  "twist and snip" technique.
This involves taking a small section of hair and twist it around the finger before cutting the ends.
This creates a more defined curl and prevents frizz.
Malcolm's hair has a full, thick, quite blunt fringe.
A fringe can be quite hard to handle if you have very curly hair, so talk to your hairstylist about the best option for your curl type.
Malcolm McRae's long, curly hair with fringe  might look wash and go, but trust MFH – it needs a lot of work to look that healthy.
Use a gentle, nourishing, hydrating shampoo and conditioner – and try to only wash it a couple of times a week.
Don't rub your hair dry with a towel, as that'll encourage frizz.
Instead invest in a microfibre hair towel and wrap that around your head – that'll get as much moisture out of the hair as possible without damage.
To help enhance and define your curls, apply a styling product such as a curl cream, or mousse.
You could even use a sea salt spray if you want some grit and hold.
Work it evenly through the hair from roots to ends.
Using the diffuser attachment on your hairdryer which helps preserve the shape and definition of your curls.
For a bit more oomph, turn your head upside down and use the diffuser to gently scrunch your hair as you dry it.
If you want to define individual curls, wrap each curl around your finger and hold it for a few seconds.
Finish with an anti frizz product to ensure your curls keep their healthy shine and don't turn fluffy.
Check out the product recommendations in the Products section.