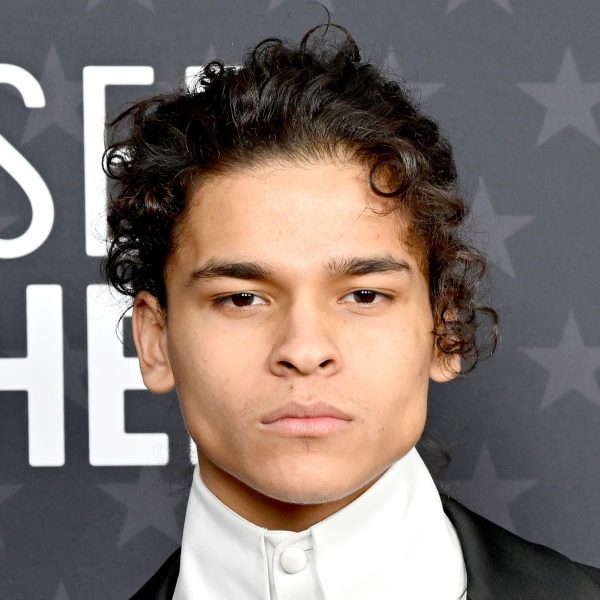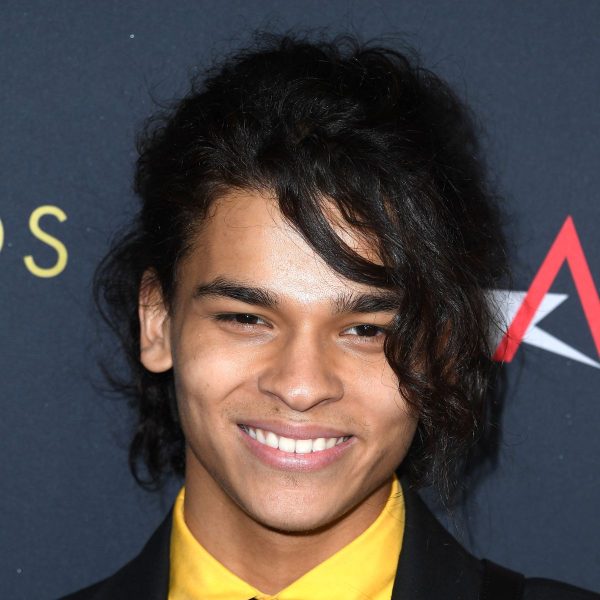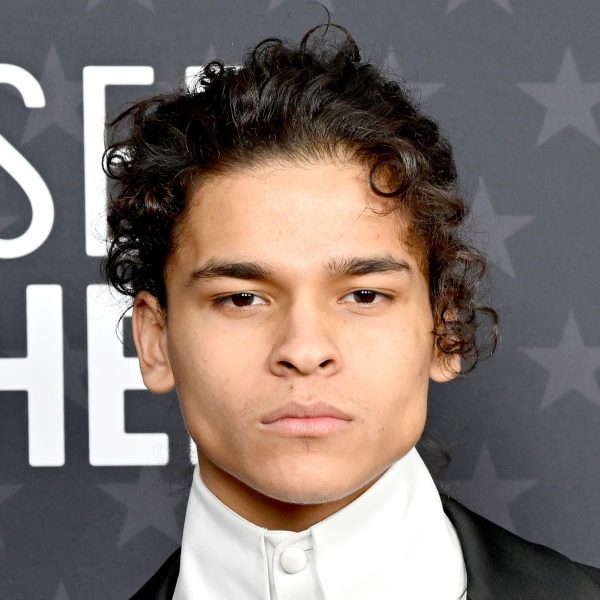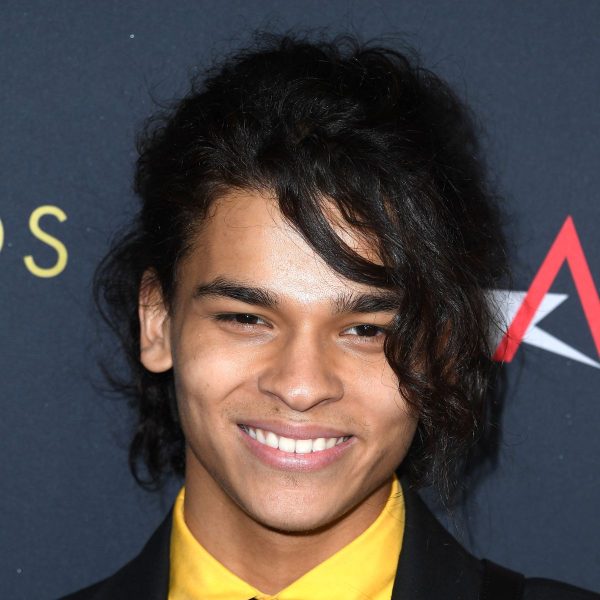 D'Pharaoh Woon-A-Tai: Shoulder Length Curly Hair
D'Pharaoh Woon-A-Tai's shoulder-length curly hair is the envy of many a bloke – and girl. The rising Indigenous US actor and burgeoning fashion icon is a name, talent, face, hairstyle, and wardrobe to watch, mark MFH's words.
MFH says
D'Pharaoh Woon-A-Tai's shoulder-length curly hair is a really versatile style for the 20 year old actor.
Whether he wears it wavy and tousled with a just-got-off-the-beach vibe, half up/half down, or really ramps up the curl at the front and ties it up at the back like in the main shot, D'Pharaoh's naturally curly hair is clearly something he enjoys and embraces.
He is currently starring in groundbreaking FX comedy, Reservation Dogs (you can check it out on Disney+) – it's the the first-ever TV series to feature exclusively Indigenous directors and writers.
It gives an irreverent, touching depiction of a slice of Native American life in small town Tulsa.
D'Pharaoh is such a new star, though, that he hasn't spilled any tea about his hair or beauty regime. Yet. But MFH has got a little intel on his burgeoning love of fashion though.
Talking to website boysbygirls.co.uk, he said: "Fashion to me is such a new thing. I'm going to be blunt with you here. I grew up a funny kid. I grew up like "F*ck capitalism". F*ck materialists. F*ck all that shit.
"But I realised, growing up and being in a city and meeting so many different people, it's beautiful to see fashion as a way to express yourself without needing any words.
You don't need to tell anybody who you are, you can show that through your clothing.
That's what gave me my adrenaline rush for fashion."
What's also great is that on the Reservation Dogs press tour, D'Pharaoh worked with big name stylist Avo Yermagyan and they mixed traditional pieces with contemporary Native fashion and high-end designer.
Love.
(If you want to get some more inspo from stylish blokes out and about in the UK, check out and subscribe to my regular Street Styled videos on YouTube. You're welcome).
If you're blessed with shoulder-length curly hair like D'Pharaoh Woon-A-Tai's check first that your Barber/hairstylist has experience with curly hair (ask them to show you photos of clients they've worked with or check out their social media).
If you want it long like D'Pharaoh's hair, your stylist may need to thin it out as it grows down because some curly hair grows outwards.
Make sure you discuss exactly what will work for your hair type and face shape.
You'll still need regular trims every few months to cut away any split ends and to keep the hair thinned out and in a nice shape that's easy to style.
D'Pharaoh Woon-A-Tai's shoulder-length curly hair would need a lot of TLC to keep it from looking dry, fluffy and/or frizzy.
Don't wash your hair too often. Two to three times a week will suffice.
If you're a regular gym goer, then just wet it in the shower and let it dry naturally.
Don't shampoo it every time.
Very gently towel dry the hair by very gently squeezing the moisture out all over.
Whatever you do, don't rub the hair or it'll encourage frizz.
Even better, wrap your hair in an old cotton T-shirt, or a microfibre towel which is a great way to soak up the moisture without causing damage.
Coat your hair evenly from roots to tips with styling cream. (Use a small amount then build it up if you need more).
Then add in a curl cream to encourage your curls to form a nice shape.
Finally, apply a leave in conditioner to the mid-lengths and ends to ensure your hair is hydrated and nourished.
Use a hairdryer on low speed/medium heat.
Using the diffuser attachment (which spreads out the air flow to help the curls stay structured), gently move it around with your fingers and scrunch/twist hair into curls to bring out that lovely natural texture.
To enhance shine and reduce frizz, you can use a small amount of hair oil (or frizz reducing product) after your hair is dry.
Simply put a couple of drops on your fingers, rub together, then ruffle through the hair.
You can also use a little more curl cream when you're finished if you want to boost the curls even more. Use a tiny amount through the curls then twist them more to get a glossier, spiral look.
Deep condition your hair once a week – ideally overnight.
And always use heat protecting products whenever you use heated tools like a hairdryer.