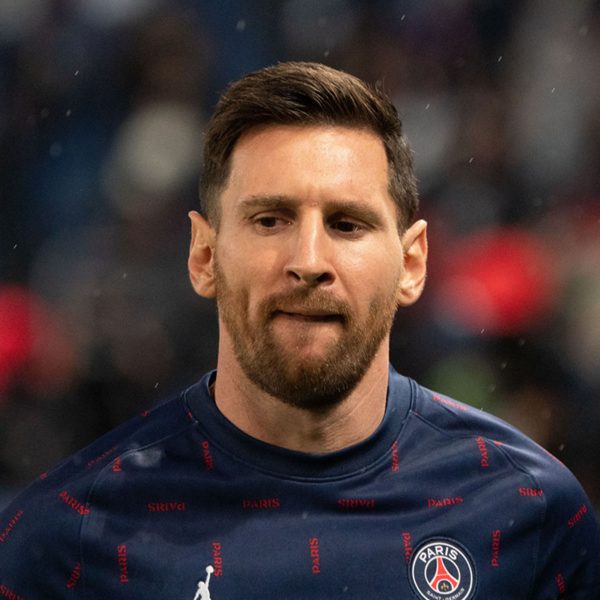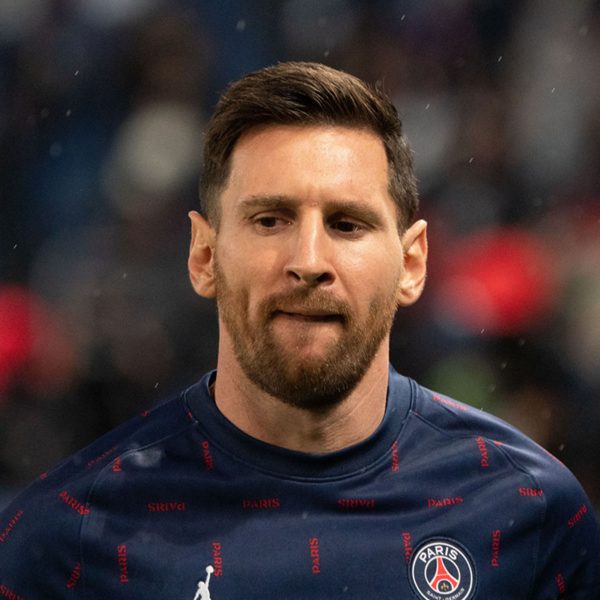 Lionel Messi: Quiff With Side Parting And Low Fade
If you can't have Lionel Messi's football career we've got good news: you can have Lionel Messi's quiff. That somehow, even after a tense, sweaty, game, still looks fresh AF. We don't know why we're surprised…
MFH says
Sure he's one of football's greats, but trust us, he's got a cupboard full of bad-hair skeletons.
Need a recap?
There was the 2005 mullet – which might be on trend now, but couldn't even pass as ironic back then. In 2006 his bowl cut was a look only a mother could love. Then in 2007, there was a centre-parted bob that was so unflattering, it hurt our eyes to look at.
There's more, but you get the idea.
So we thank the hair gods that in 2011 he discovered the textured cut and quiff. And now, in 2021, that classic, Lionel Messi style is as well known as the man himself. Goalz!
Show your barber where you like to part your hair at the side.
You'll need a short back and sides with a little more length on top.
Ask for a low fade just above the ears. Or you can skip it if you don't want it.
Lionel's length at the top is about 1.5 inches – he keeps it short for ease when playing sport.
The stylist will need to layer it, leaving more bulk towards the front.
When hair is damp, part it on the side and sweep the hair over.
Apply fibre cream and matt clay for shine and hold.
Then roughly blow dry your hair on medium heat using your fingers. Push it to the side and use your fingers to give the front a gentle quiff
Or if your hair is longer, use a round hairbrush and loosely wrap it around the fringe. Gently pull the hair up and to the side.
Finish off with some hairspray.
You can also wear your hair slicked down and to the side for a suave, retro look.
Or have fun by messing around with the texture.