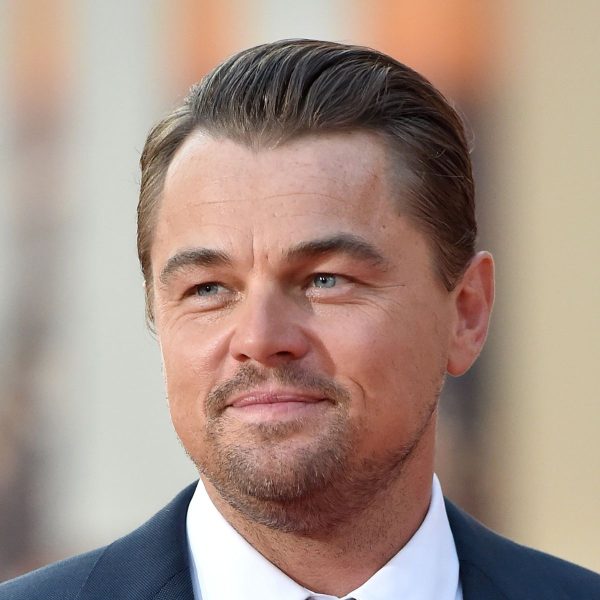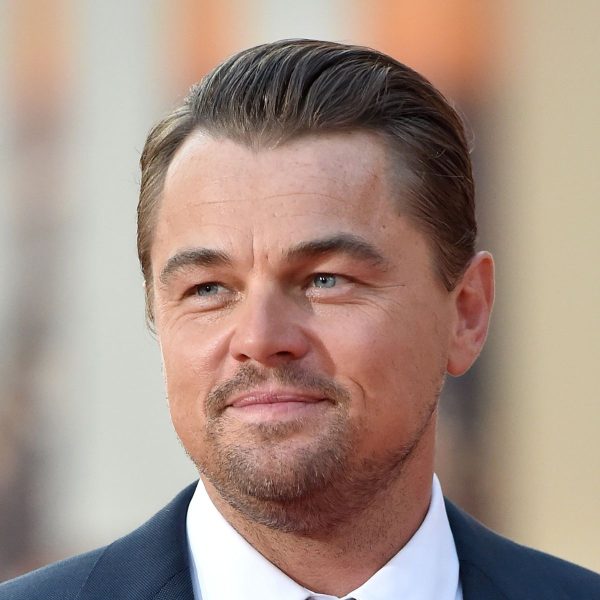 Leonardo DiCaprio: Slicked Back Hairstyle
Hollywood actor Leonardo DiCaprio never strays far from this classic slicked back hairstyle. His hair is usually seen combed back with the hair at the front pushed towards one side. It's neat, sophisticated, and perfectly suits his round face shape.
MFH says
It's a classic and fairly low-maintenance style for Leo.
If you want to experiment with this style, try directing a bit of heat from a hairdryer into the front to give the hair more lift. Or try a heavy hold pomade to add an evening gloss to the style.
Scissor cut.
Leave length all over, particular the front so it can be pushed back.
This hairstyle is easy, if you have straight and normal hair.
All hair should be swept back off the face, and hair on the sides should be kept behind the ears.
Use a product with a natural finish for an everyday style, or add a side part and a high shine product for a more formal style.