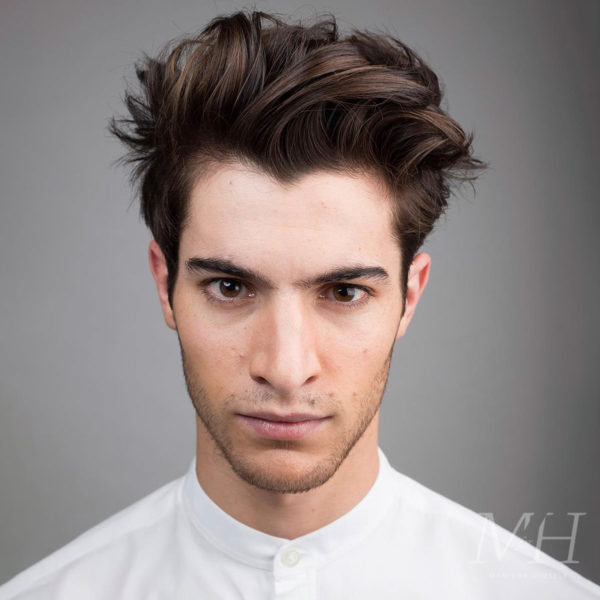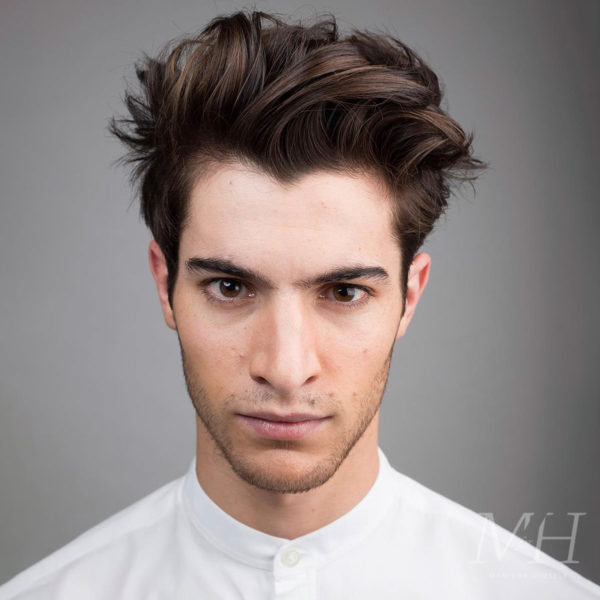 Long Length With Tapered Sides
If you look close enough, you'll see this hairstyle is actually slightly asymmetric, with more weight in the left side – where the hair naturally falls. His thick hair has been left long and unruly on top but neatly tapered around the neck and ears.
MFH says
All that volume. All that texture! This is a hairstyle-and-a-half!
Another solid men's haircut from Anthony Mayes.
Scissor cut.
Leave plenty of length in the top.
Needs to have that 'bed head' look.
Taper around the neck and ears.
Cut the top square.
A slicing technique is used in the cut to create movement and manipulate the shape in the top.
He has a widow's peak, so the hair should be worn off the face and not dropped forwards/down as the hair will jump up.
Blow dry with a flat brush, pushing back. Can also use your hands to comb through as you dry the hair.
Use a matte clay to rough the hair up.
Finish with a bit of hairspray to tease the ends.