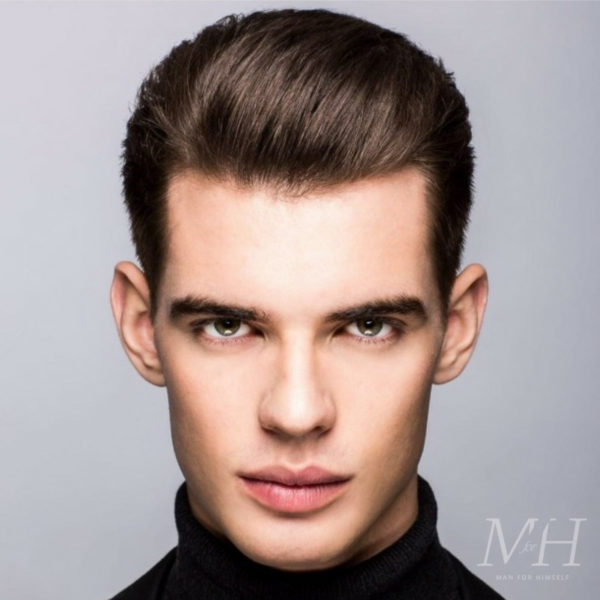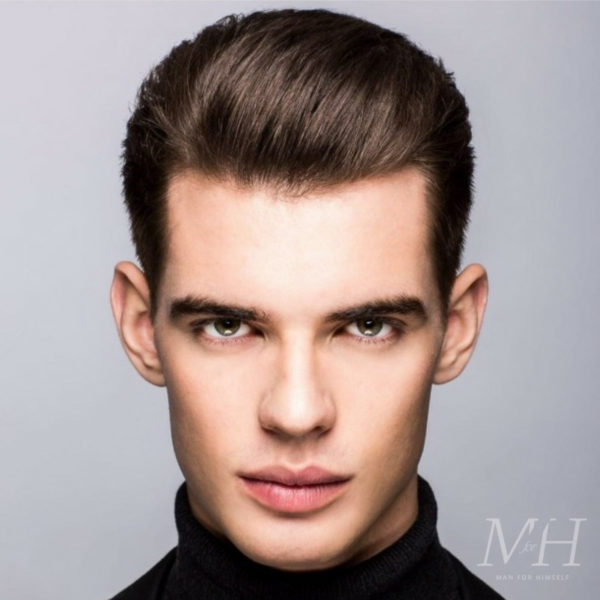 Classic Sweep Back
You can't get more classic than this swept-back hairstyle. The short back and sides make it formal, neat, and smart with quite a soft finish in the styling. Spend more time in your pre-styling to help build in the required volume.
MFH says
This hairstyle has so much drama! To make the style even more formal, try using a high gloss/high shine hair product.
Short back and sides, gradually getting longer into the top (all scissors) for a soft consistent finish
Blow-dry back, away from the face.
Use a flat brush to polish the hair.