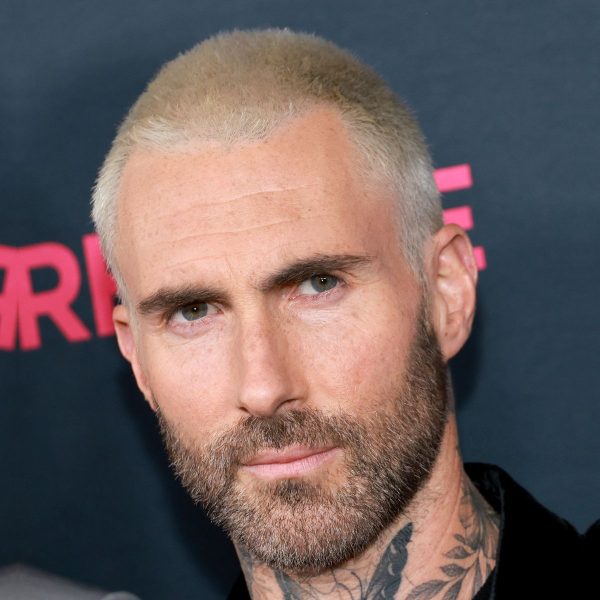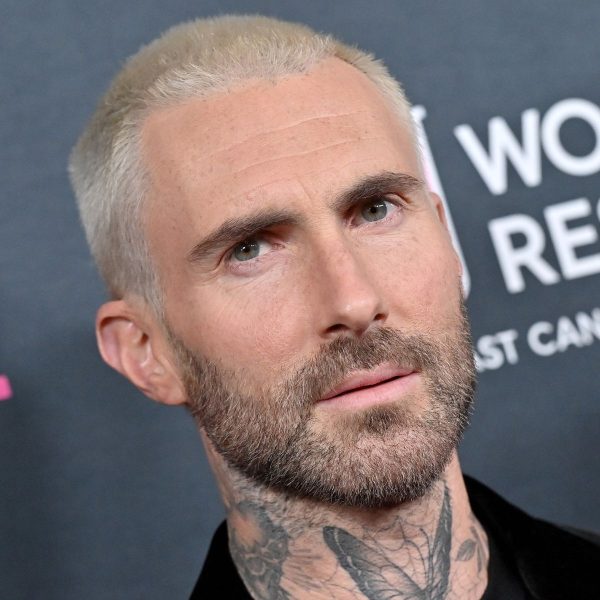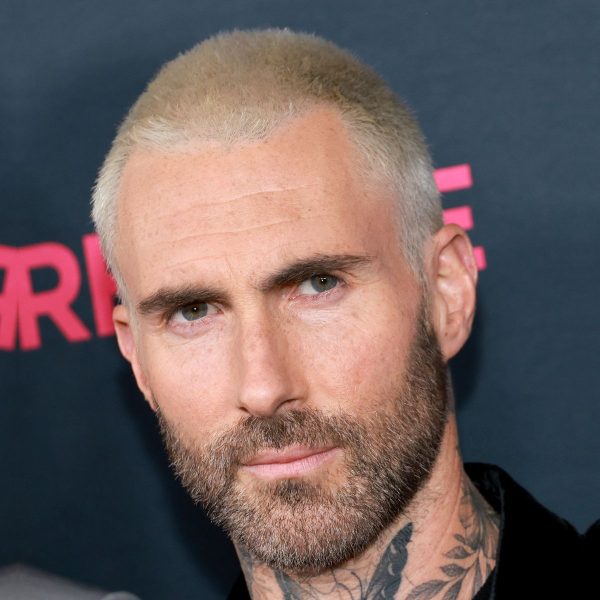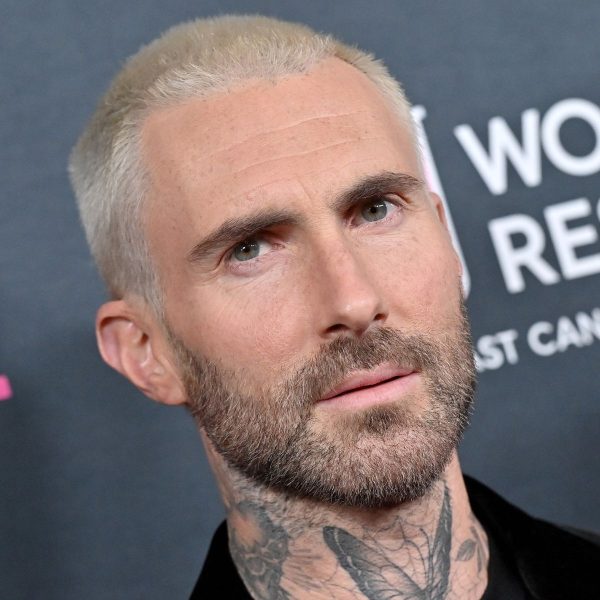 MFH says
Adam Levine's bleached blonde buzz cut is a great look for younger men – if you can be bothered with the intense maintenance of it though.
MFH is not being ageist, but when you get older your skin tone changes (fact!) so colours you could get away with when you're younger don't necessarily work as well when you're older.
Case in point: the 44-year-old Mr Levine.
It doesn't look awful – because, let's face it, he's a good looking bloke – but MFH reckons he'd look better embracing that slight salt and pepper vibe you can see going on with his beard.
His complexion is pretty good for a man in his mid-forties, though.
And I've got a bit of insider info on what he does to keep himself in good nick.
(Spoiler alert: not much, really).
But one of the products he swears by, according to an interview in the New Zealand Herald, is L'Oreal Men Expert Hydra Energetic Anti-Fatigue Moisturiser.
He also said he drinks loads of water (try for around 2 litres a day – it genuinely makes your skin glow, trust me), loves a sleep mask and puts chilled cucumbers on his eyes if they're looking a bit knackered and need some depuffing.
First of all, consult with your hairstylist on the length you want and what will best suit your face and hair.
Adam's buzz cut hair looks to be around a No. 3.
As for the colour – bleach is harsh and basically strips out your natural colour, meaning it's super damaging to your hair.
This is why it's essential to get a professional to do it.
You may need to get toner put in your hair afterwards which helps remove any brassy, yellow tones. Again, this is best for a professional to do as they know exactly what colour toner you'll need for the colour you want.
To keep your buzz cut looking on point you'll need to get it trimmed every 2-3 weeks.
And if your hair is as dark as Adam's is naturally, you'll also need to get the regrown done every few weeks as well.
If you're keen on Adam Levine's bleached blonde buzz cut be prepared to give your barnet some serious TLC.
Bleached blonde hair requires special care and attention to keep it looking healthy and vibrant.
Use a purple/silver shampoo: Bleached hair can turn brassy or yellow over time, so using a purple shampoo once a week helps neutralise those tones.
Deep condition regularly: bleach is hugely damaging, so use a deep conditioning treatment once a week (yes, even if your hair is this short).
It's also a good idea to keep your scalp in good nick so your hair can grow out healthy, too, so use a gentle scalp exfoliant once a week.
Protect your hair from heat and sun – it's unlikely you'll be blowdrying it, but if you do use a heat protector. Also use special hair SPF if you're going in the sun, too.
And yes, the rumours are true – your hair can turn green from chlorine.
So coat it in a protective product like Phillip Kingsley Swim Cap and put an actual swimming cap on too.
Also try to avoid using harsh shampoos that have chemicals like sulfates, which can strip the hair of its natural oils and cause further damage to bleached hair.