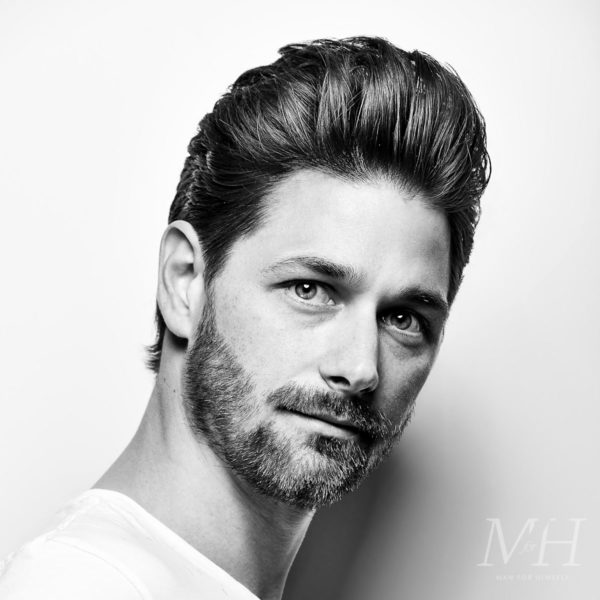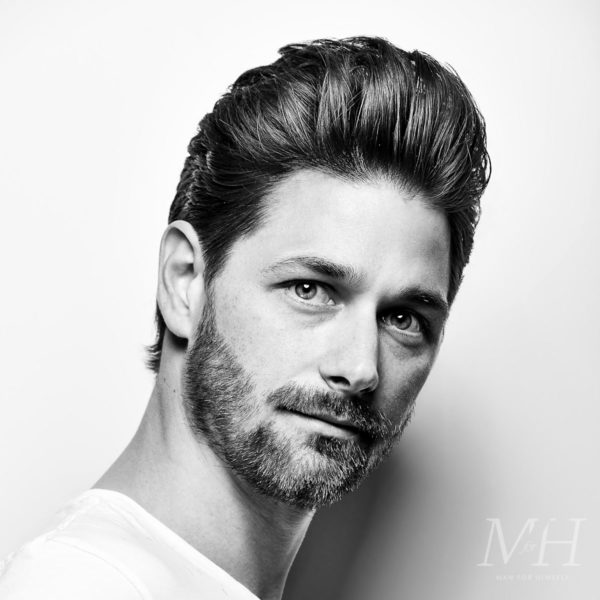 Modern Pompadour
This hairstyle is the epitome of a modern take on the classic pompadour. You can adapt the pompadour to your own personal style but this one has plenty of length all over, with it all swept back off the face and tight around the ears.  Just don't forget to build the volume at the front.
MFH says
Big fan of this look; and even bigger fan of the man behind it Colin Petrie. This hairstyle is a classic that will never go out. Huge volume in the front is married with super-slick sides.
Clipper over comb through back and sides to create shape.
Scissor over comb to soften and refine.
Point cut the top, over directing the front to leave it longer.
Apply sea salt spray at the root, when damp.
Use a blowdryer, if possible, to create a little control and volume towards the front.
Finish loose with a matte product or powder.