The rectangle face shape is similar to the square shape but you should notice that your face is more elongated.
For a hairstyle for this face shape, you might want to add width around your face. Going super-short or opting for a skin fade will only make your face look thinner and longer. The same goes for volume: if you style your hair with a quiff or pompadour you will elongate your face.
It's all about balance. What you should do is to keep length on the sides and adding texture to the top. This can be easily done with a scissor cut. For variation, try a side-parting crew cut, keeping the sides long and the body of the hair messy and texturised.
Do You Have A Rectangular Face Shape?
Facial Features:
Longer than wide
Forehead, cheekbones and jawline similar in size
Famous Men With A Rectangular Face Shape
Tom Holland: Wavy Medium Length 90s Heartthrob Hairstyle
Spiderman actor Tom Holland's hairstyle is reminiscent of heartthrob styles that were big in the 90s. It's casual, well conditioned and very versatile.
In this shoot Tom wears his hair with a textured, slightly shiny finish which you can get with a wet-look pomade. We love how his fringe looks natural and effortless styled to the side.
For guys without Tom's volume, reach for thickening shampoos or even salt spray to add density to your hair.
How To
To get Tom's finish, style your hair with a touch of volume and a healthy shine.
When your hair is towel dry apply a texturising product like a sea salt spray through the mid-section before blow drying to add some hold to your look.
If you're more low maintenance or don't wish to blow dry your hair, you can leave hair to dry naturally after applying the sea salt spray.
Add high sheen pomade to style waves and get the glossy finish that Tom has in this shoot.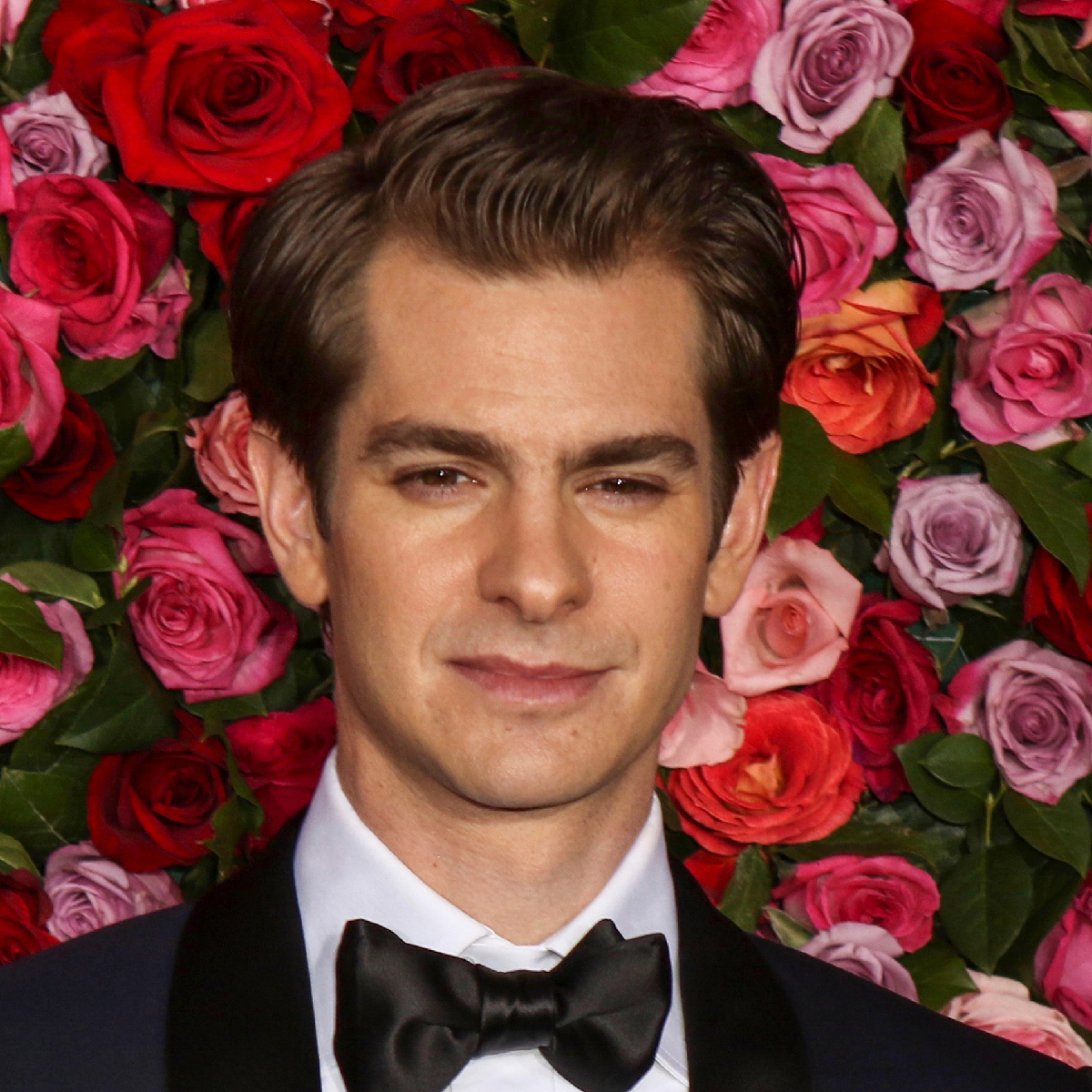 Andrew Garfield: Swept Back Quiff Hairstyle
Although Andrew Garfield has naturally curly hair, he prefers to wear it combed back and neat for awards and events – often with a quiff leaning to one side.
Sure it's a classic look, but we'd really like to see the ex-Spiderman actor getting out of his comfort zone and move away a short back and sides.
How To
When your hair is towel dry apply a styling pomade through the front section. Use pomade with a sheen to it rather than a matt finish.
Using a comb create a side parting and guide the front of your hair into a right-leaning quiff.
Andrew also likes to comb back the sides away from his face to enhance this classic look.
Henry Cavill: Receding Medium Length Hairstyle
Superman star, Henry Cavill might be starting to recede, but he embraces his natural waves with this loose and relaxed medium length hairstyle. This is effortless, masculine, and stylish.
How To
Leave the length long all over, particularly on the top.
Neaten up the back of the neck, removing any stray hairs.
Leave the hair to dry naturally, or use a diffuser to help set and tame the natural wave.
In styling, for anyone with thinning or fine hair, use a light-weight product that won't weigh it down.
A pre-styler will help to build volume for fine or thinning hair.
Instagram @onceinhollywood
Brad Pitt: Grown Out Fine Hair
Brad had done the short crop and the longer length. Undoubtedly, both work perfectly on him; but for me, this longer style is the holy grail in hair for him. It might be fine, but he has loads of it. Working texture into the lengths of the hair helps to add volume and movement to the style.
Wear it with a high side part and swept behind your ears.
How To
When growing your hair out, it needs to be kept in a healthy condition.
Hair should be trimmed, around every 8 to 10 weeks, but keep some length in the back to achieve a 'grown-out' look.
Style with a high side part to add loads of volume to the hairstyle.
Sweep hair off the face and to one side.
Use a mousse to add volume in pre-styling.
Can try a sea salt spray for a more beachy un-kempt style.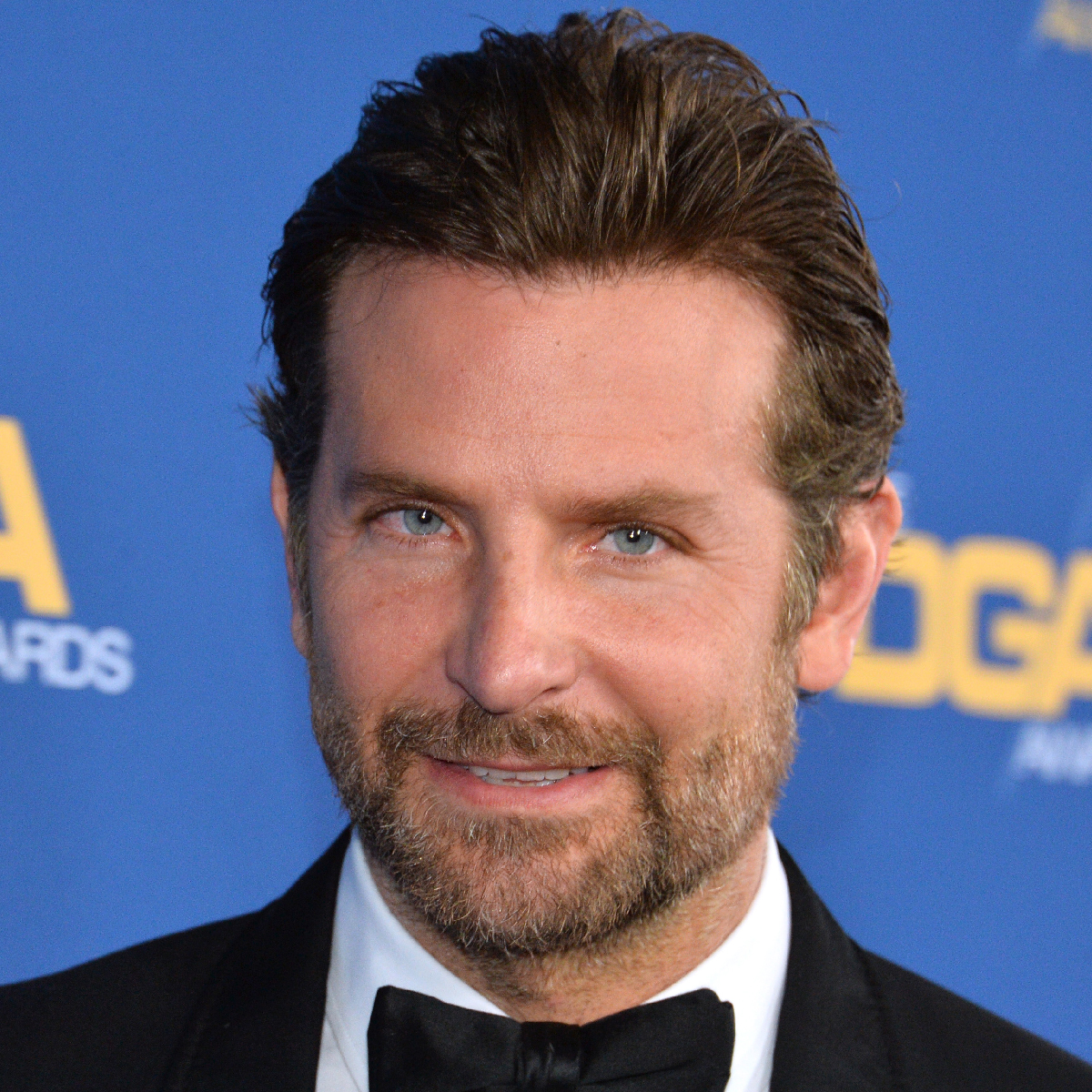 Bradley Cooper: Swept Back Hairstyle
Historically not one to shy away from trying different hairstyles (tight perm anyone?), it seems that Bradley Cooper always plumps for a trademark swept back hairstyle on the red carpet.
We think the smooth and elegant style looks great on his naturally wavy hair. It's perfectly finished with a high-sheen pomade.
Although it's a great look for thick hair, don't rule it out if you're on the thinner side but do consider using a volume shampoo or thickening tonic prior to styling.
How To
Be prepared to invest in a hairdryer as it will be much easier to style Bradley Cooper's swept back hairstyle with one.
On freshly washed damp hair, use a texturising spray and then, using a vent brush, blow-dry your hair back from your face towards your crown.
Vent brushes are great because they allow air to flow through the hair which creates that Cooper swept-back effect.
Rub some pomade between your palms until soft and then run through hair from root to ends. Go easy on the roots if you don't want to look too slick!
You can either continue the groomed, slicked down look at the back of your hair or leave it to air dry for a more undone finish.