We all need a bit of help with our hair now and again and Rory came into Man For Himself HQ feeling stuck in a style rut.
He had the same haircut and used the same products for years. We asked him what he was looking for, to which he replied that he wanted a professional look but with a modern twist. He needed a cut that was easy to maintain and one that he could easily style himself.
Sitting down with American Crew Elite barber, Alan Beak, and Skin Care expert Carlie Cardle, Rory was shown exactly what he needed.
The Consultation
Looking at Rory's head and face shape, Alan decided his new haircut should be strengthened by keeping it square on the corners of his head and making the length of the top and sides more uniform.
This makes the cut more conventionally classic.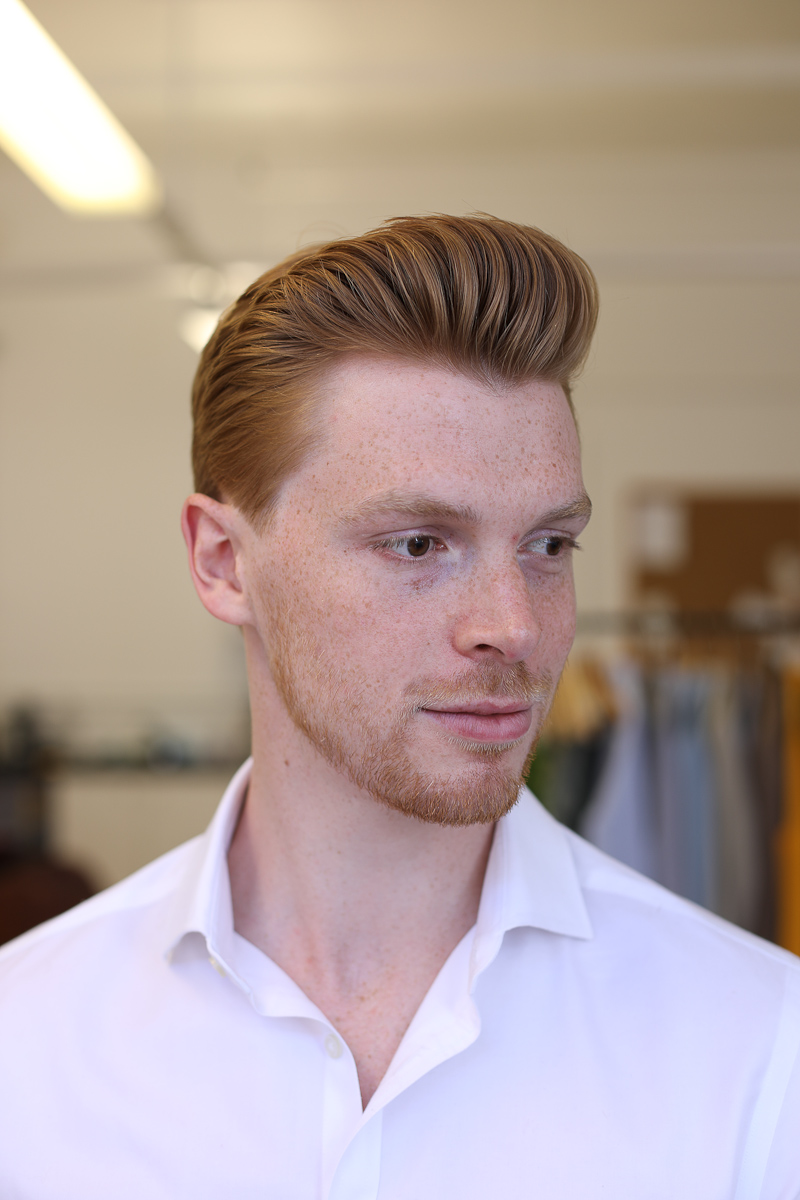 How To Achieve Rory's Look
Wash
After washing Rory's hair with American Crew Daily Shampoo & Conditioner , Alan sectioned off the hair.
Haircut
Alan started on the top, cutting a guideline on the front and sweeping to the back. Alan wanted to maintain the length on the top to produce a versatile style.
Using scissors, he then cut the sides, working from front to back. A lot of precision is needed to ensure the hair sits perfectly. The sides and the top were connected to keep it classic.
Alan used a clipper over a comb to refine and buff out any excess weight in the sides.
For the neck, Alan created a soft graduation working along Rory's natural hairline. This keeps the cut neat and long-lasting.
Alan used detailers to work around the ears and on the edges of the cut. They were also used when he tidied up his facial hair.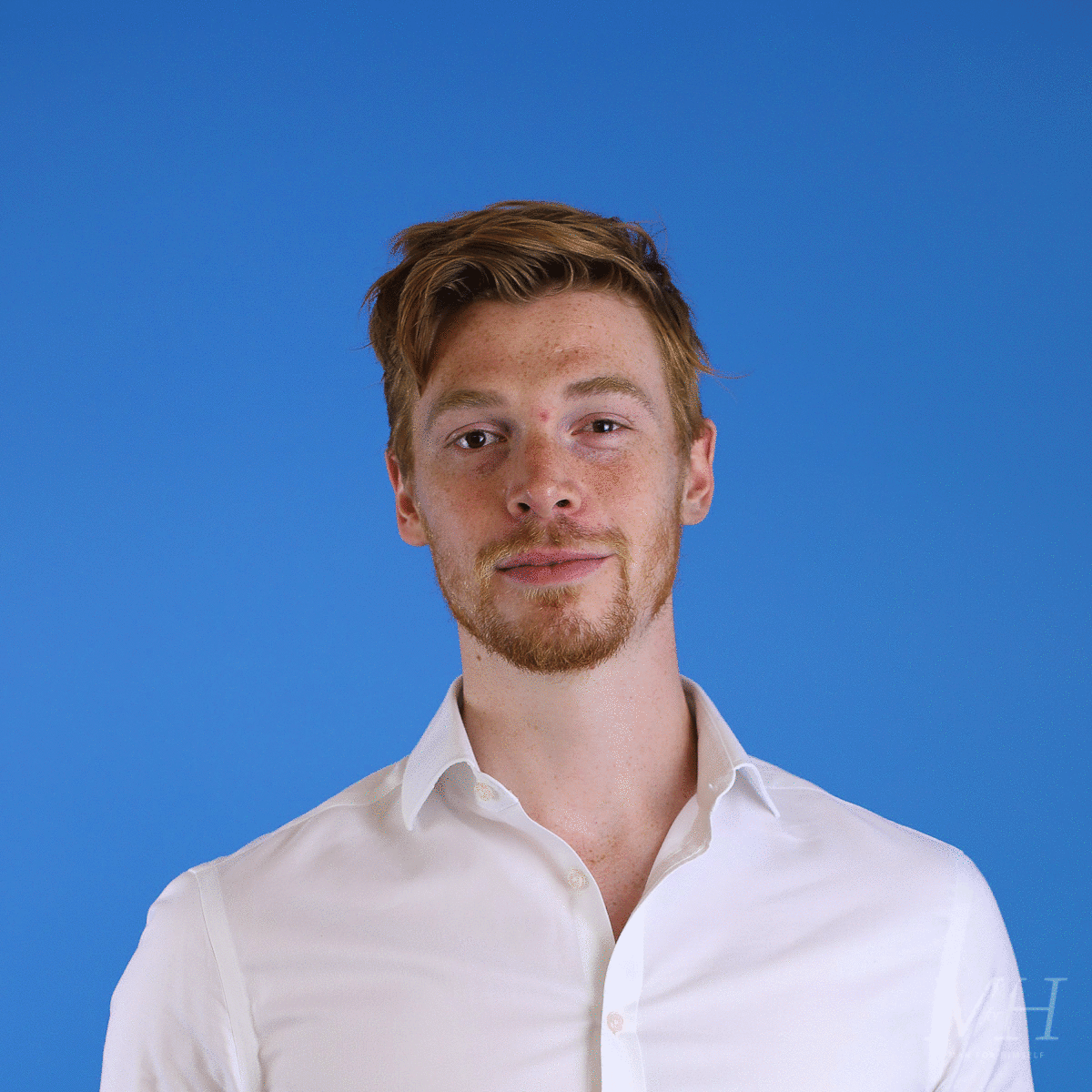 Styling
For pre-styling, Alan used American Crew's Alternator which can be used to prep or finish the hair. Alan spritzed it into damp hair, working it through using a brush and a hairdryer on a medium heat. Once dry, a cold blast of air was used to close the cuticle and up the shine.
After the cut, Alan sprinkled the Boost Powder into the roots. This provides huge volume, texture, and also makes the hair look thicker.
A small amount of American Crew's Matte Clay was worked through the hair to add texture and definition. This clay has a great hold and is water-based, so it can be washed out easily.
Shop Rory's Styling Products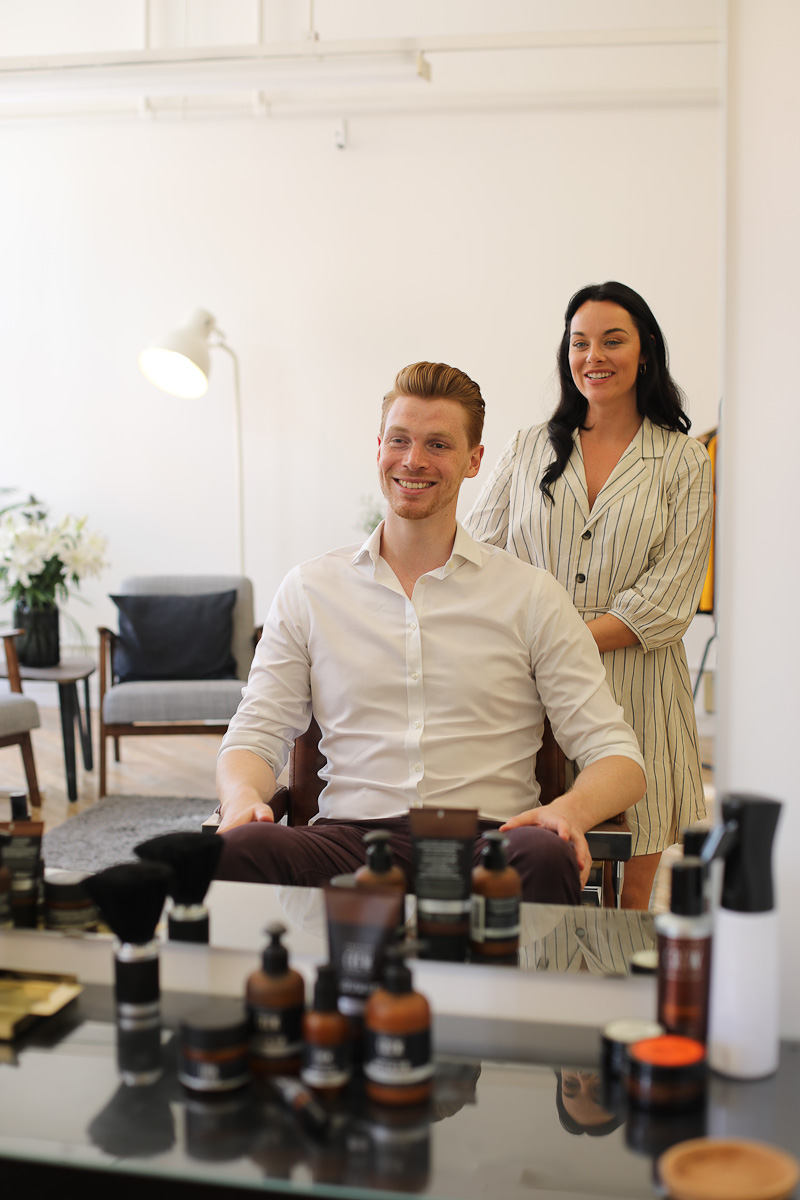 Skin Care – Grooming Routine
Rory has very clear skin but we knew Carlie would be able to introduce him to some key products for his daily routine.
When selecting the right skin care products, Carlie considered Rory's personal lifestyle – particularly that he likes to go to the gym regularly. The aim was to create a simple routine that would work for him.
As always, it is important to start off by cleansing the skin. Carlie used the Clay Exfoliator from American Crew's recently launched Acumen range. It can also be used as a facemask.
Hydration is key in skincare, and Carlie recommended Rory to use the Energising Hydrating Gel. This is an ideal moisturiser to be used on a daily basis – the gel formula means it is quickly absorbed, won't leave a shine and gives the skin an instant boost of hydration.
Shop Rory's Skin Care