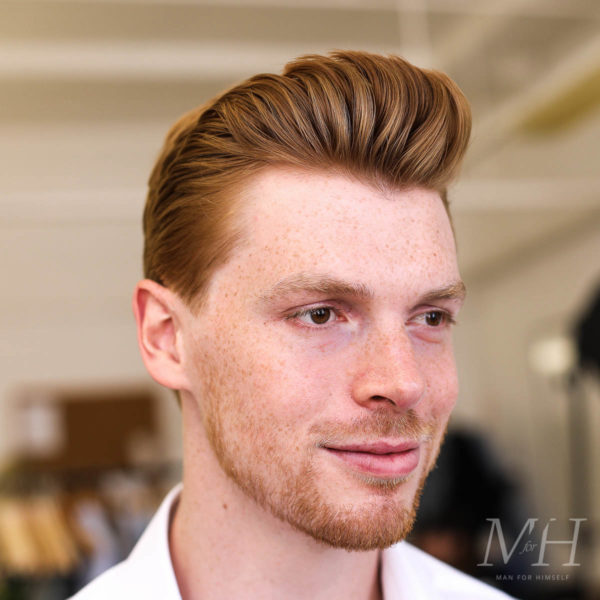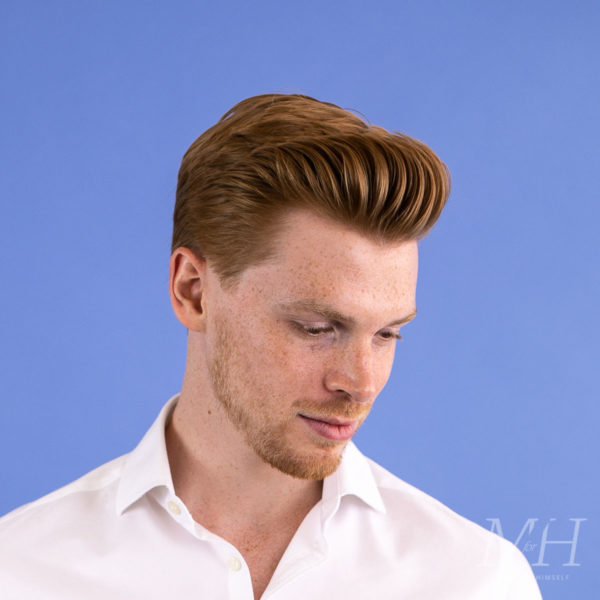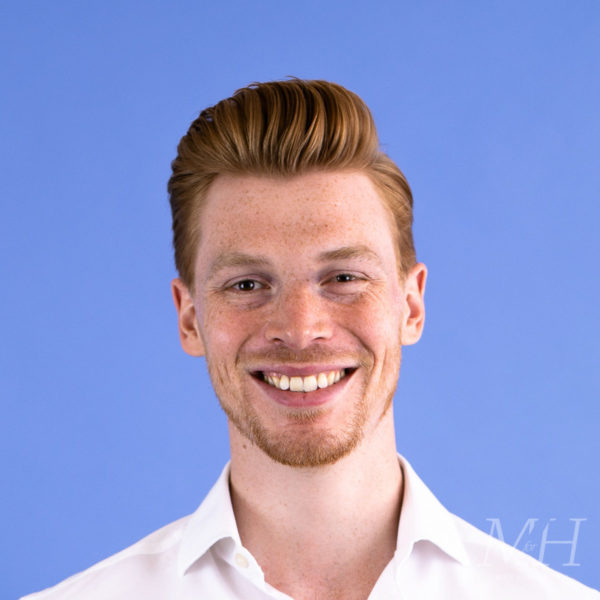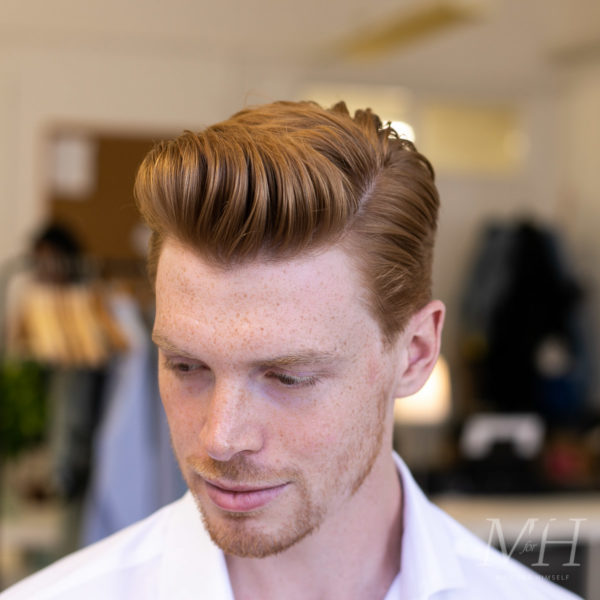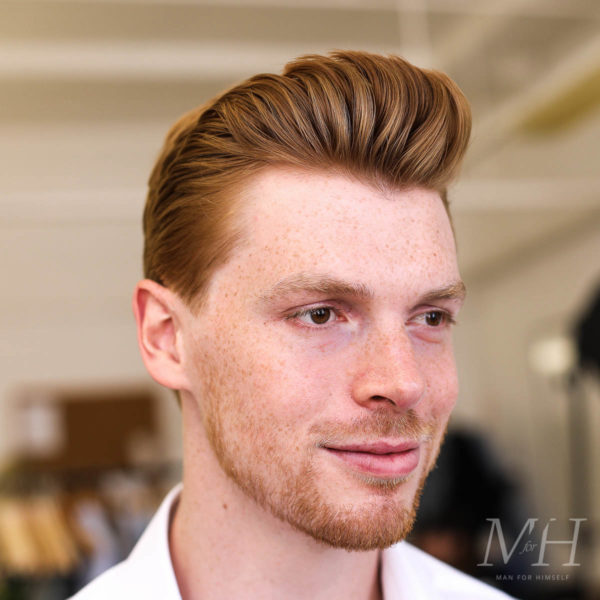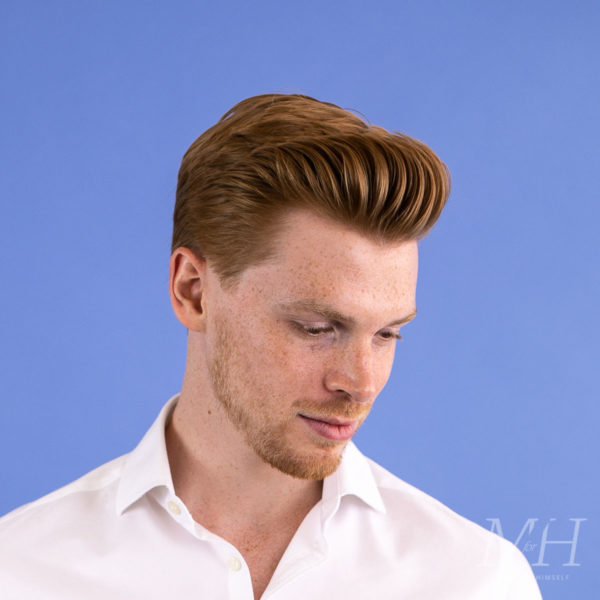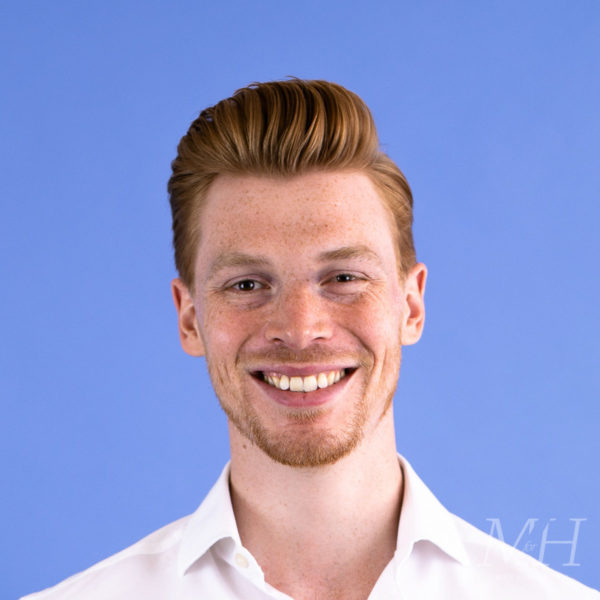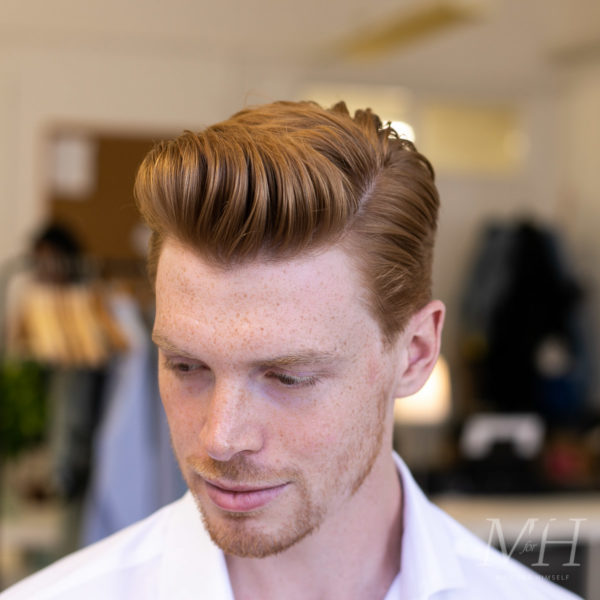 MFH says
Classic and contemporary. This one is for the guy that likes to keep it precise.
Keep it square on the corners of the head.

The length of the top, and the sides, should be uniform and both should be connected to make it a conventionally classic cut. 

Keep more length on the top so there is versatility in the styling.
Soft graduation around the neckline.
Scissor cut.
Tidy any facial hair.
After washing Rory's hair with American Crew Daily Shampoo & Conditioner, Alan sectioned off the hair.
Alan started on the top, cutting a guideline on the front and sweeping to the back. Alan wanted to maintain the length on the top to produce a versatile style.
Using scissors, he then cut the sides, working from front to back. A lot of precision is needed to ensure the hair sits perfectly. The sides and the top were connected to keep it classic.
Alan used a clipper over a comb to refine and buff out any excess weight in the sides.
For the neck, Alan created a soft graduation working along Rory's natural hairline. This keeps the cut neat and long-lasting.
After finishing the main cut, Alan sprayed American Crew's Alternator into the hair. This is a versatile product that can be used to prep or finish the hair. 

Spritzing into damp hair, Alan worked the hair up and back with a medium heat hairdryer and brush. This heat of the dryer helps to activate the product and also direct the hair. 

It was also at this point that he really worked the hair up and back from the Rory's side part. 

As always, the hair was finished with a cold blast of air to seal the cuticle and up the shine. 

To finesse the cut, Alan finished by using detailers to work around the ears and on the edges of the cut. They were also used when he tidied up his facial hair.
Back into styling, Alan sprinkled some of the American Crew Boost Powder into Rory's hair. I

t gives huge volume, lifting the hair directly from the root, whilst making it look thicker.

And from there Alan used the Matte Clay for great hold and to keep the hair looking natural. It's also water-based, so not only is it easily applied, but you can also wash it out with any fuss. 
Alan worked a small amount of the product through Rory's hair to help add texture and define the style.