Brad Pitt likes to change up his hairstyle. There's been some questionable choices (his long Troy hair, for one) but on the whole he gets it right.
One thing about Brad Pitt is that he always makes his style look effortless. He's had some bold hairstyles over the years, but hasn't ever looked like he's wedded to his hairdryer / grooming kit.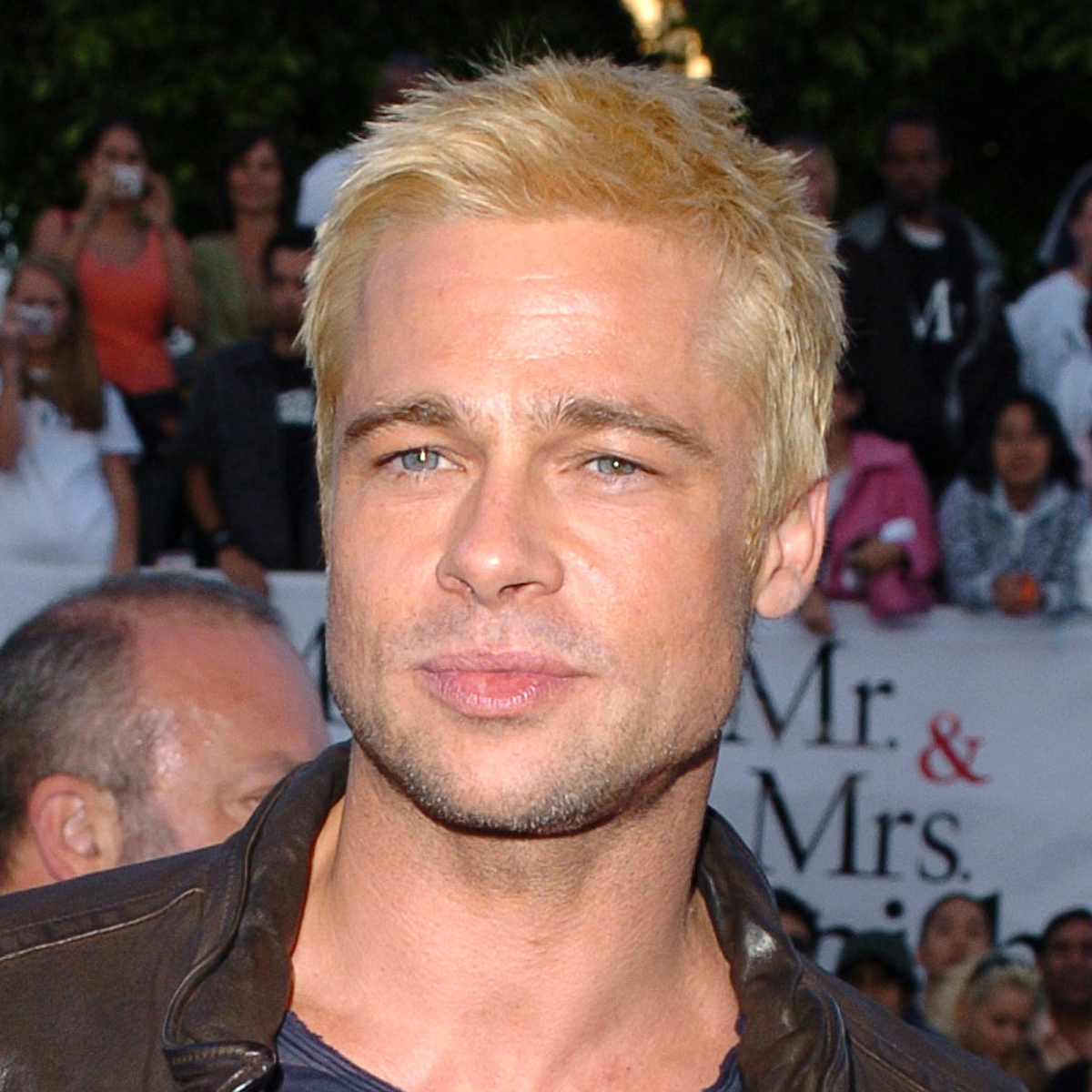 Jeff Kravitz/FilmMagic via Getty Images
5. Bleach blonde
Brad Pitt looked pretty cool with bleach blonde hair – but it's not a look everyone can pull off, hence its number 5 status.
The actor is lucky to have great bone structure and this bold all-over colour might not work on those with complexions that tend to have red undertones.
Want to try the look yourself? Always go to a pro – they'll be able to colour your hair safely. Got very dark hair? Be warned that it will be a longer process to get to this colour and you'll need to protect it with nourishing treatments – and purple shampoo to keep any brassy tones at bay!
Although we like the look, it's not our favourite Brad style…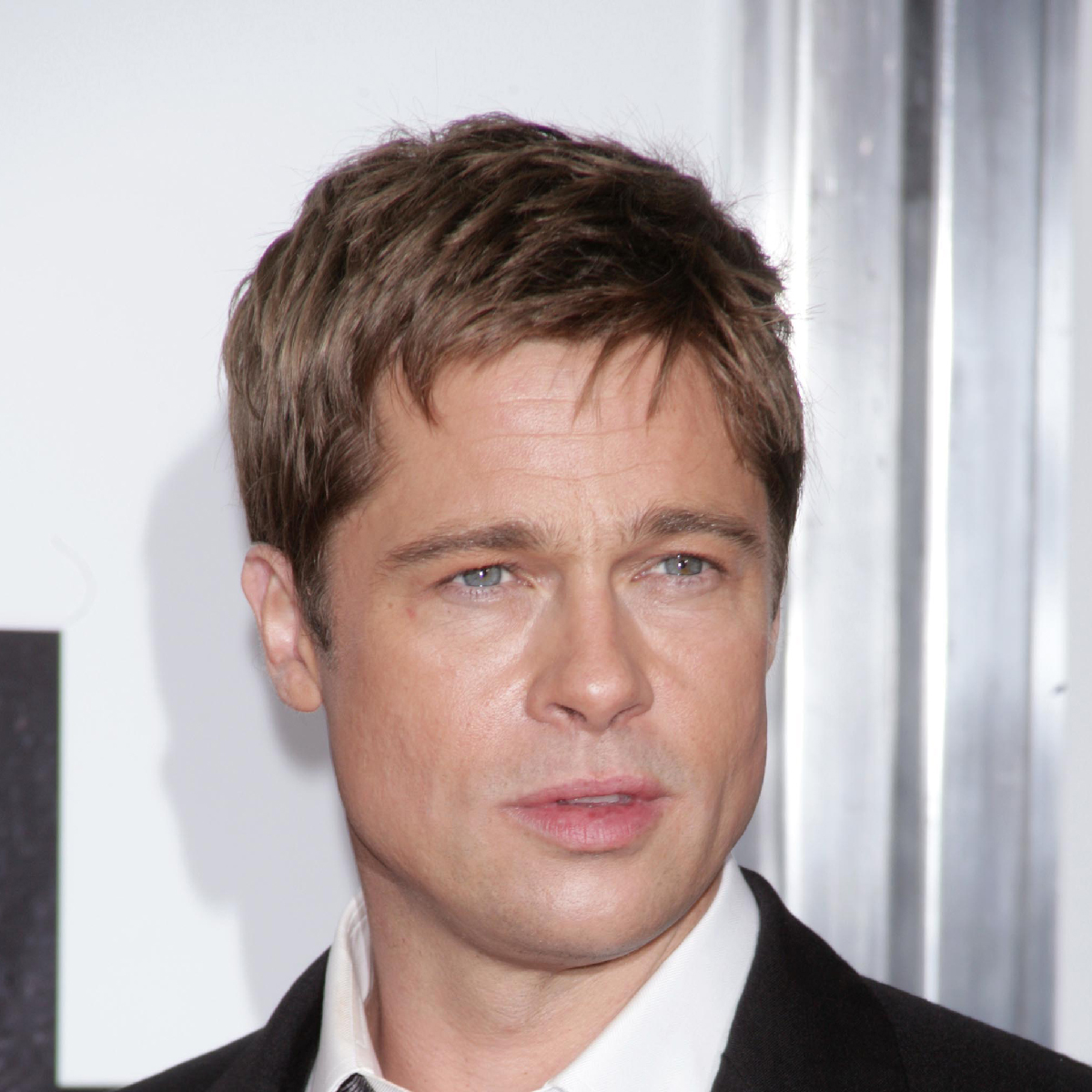 Jim Spellman/WireImage
4. Short, back and sides
An oldie but a goodie!
It's a good style for those with straight hair with plenty of volume. Think carefully if you've got thin hair as it might highlight thinning patches. Your barber will achieve this long look with scissors or clippers over comb.
We're not sure about Brad's choppy fringe though, but hey, it was the 2000s…
Give your short back and sides some hold with a good clay or paste.
Brad's classic short back and sides kit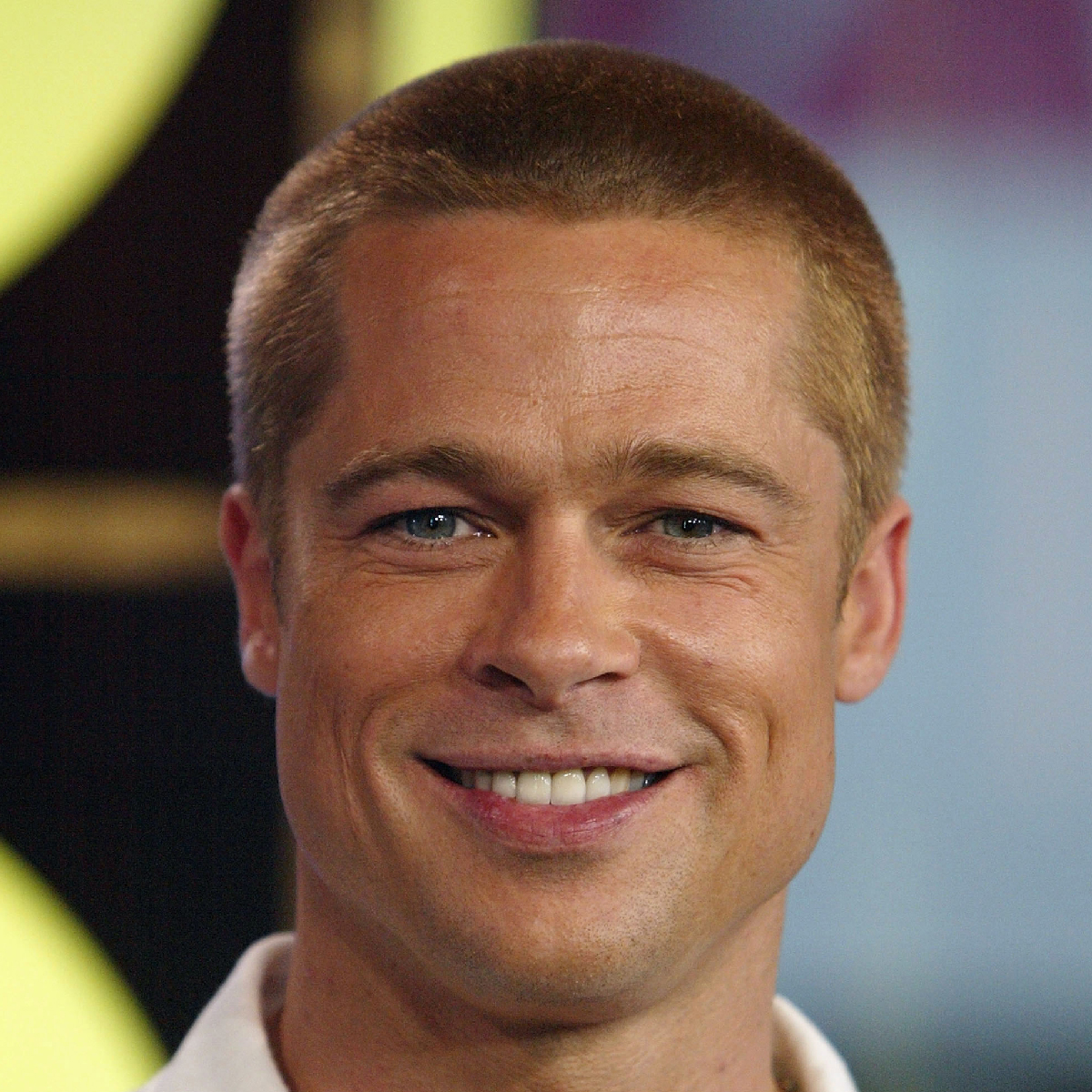 Mark Mainz/Getty Images
3. Buzz cut
Brad's buzz cut first surfaced in the early 00s and it's one he's come back to at various points in his career. It can be a really youthful look, if you've got the attitude for it.
Perfect for guys with thick or Afro hair as it's so manageable and easy to style (read zero maintenance, apart from regular trips to the barber of course).
Literally meaning the same length all round, your buzz cut needn't be as dramatic as Brad's. Your barber will be able to advise what look will suit you best.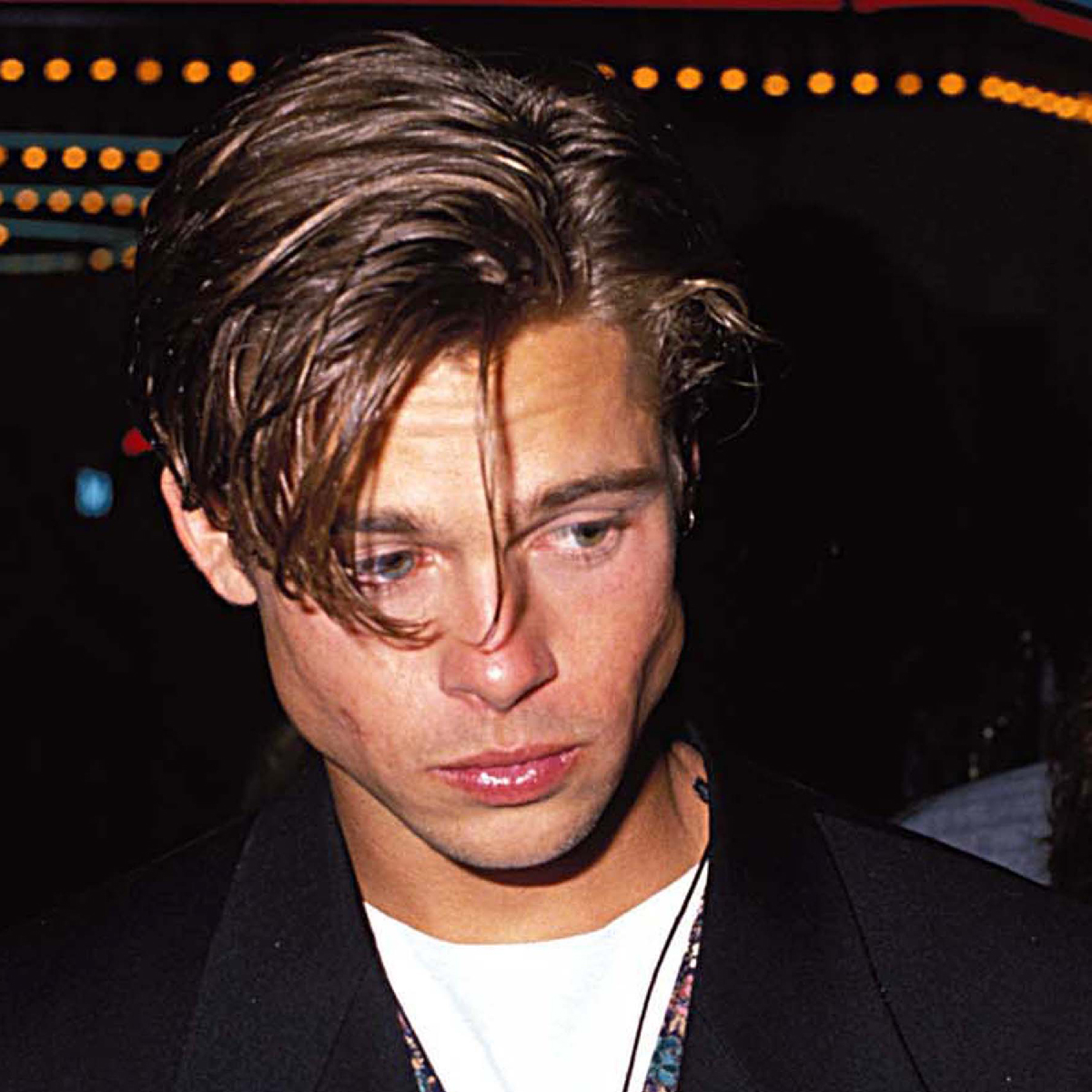 Jeff Kravitz/FilmMagic
2. 90s heartthrob hair 
This swept back to the side style as a big hit when Brad debuted it back in the 90s. And it's totally wearable in 2021 – five years later. How styles come and go, eh?
If you've got thinner hair you can add volume and height with texture powder. If you've got thicker hair this style comes into its own when it's styled with pomade for a high shine slicked back look.
Instagram @onceinhollywood
1. Grown out
This is the hairstyle that Brad Pitt suits the best, in our opinion. It's soft, but structured, casual but smart. The best of both worlds! We really rate Brad's grown out look.
Let's face it, Brad can pretty much pull off any haircut, but this is a classic style and looks great with his beard.
Style with a product that will give it that piecey, textured look like clay or powder.
Brad's grown-out grooming heroes
Now take our poll and tell MFH which of Brad's hairstyles YOU think is the best…