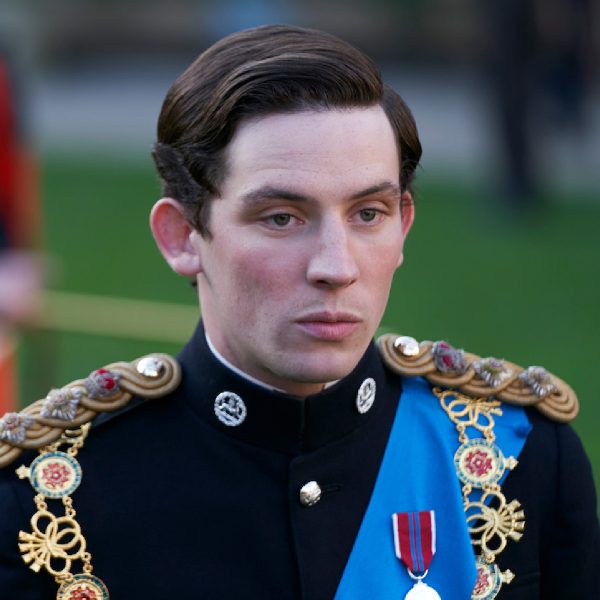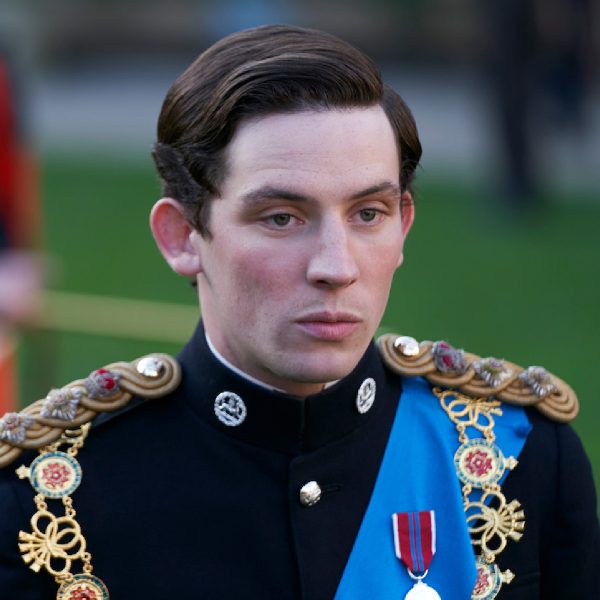 MFH says
A classic sweeping, medium length tapered hairstyle works really well with a deep side parting.
You can either wear your taper blow-dried back or brushed to the side just like Prince Charles – or should we say Josh O'Connor (the resemblance is so uncanny!)
The princely style works wonders on Josh's  wavy hair and the high shine can be recreated with pomade or a hairspray with a light sheen.
To nail the wavy side parted hairstyle ask your barber for a tapered scissor cut all over, leaving the top at least layers 3-4 inches long.
The classic style should be left long enough on the sides and the back to showcase the tapered cut – this is not the style for a fade!
You can then get your barber to give you a strong side parting and give your overall style a wavy.
On freshly washed damp hair, spritz on a texturising or sea salt spray if you need more volume or if you find your hair is too slippy to stay put in a style.
Use a pin comb to get your side parting perfectly neat.
Using a vent brush, and ideally hairdryer, sweep and style the front of your hair to the side.