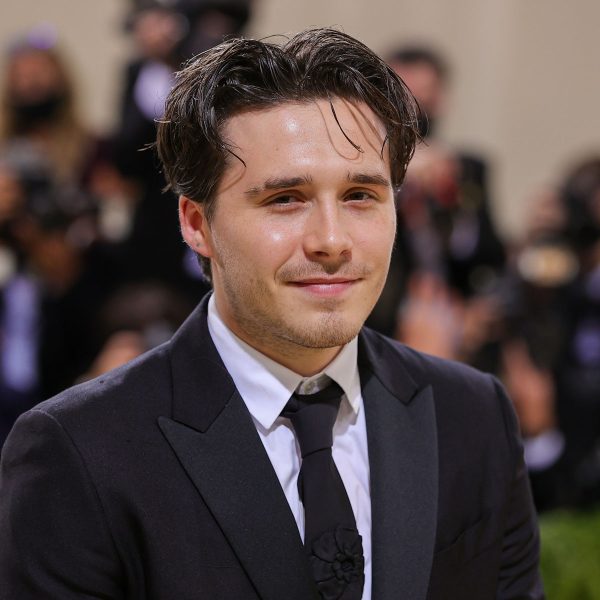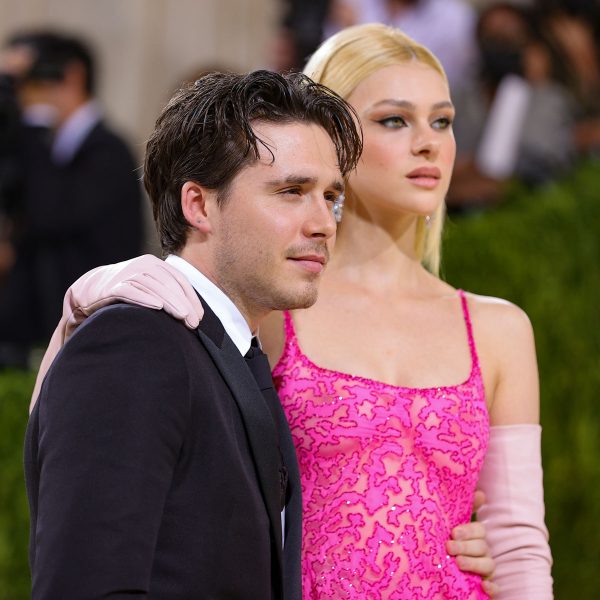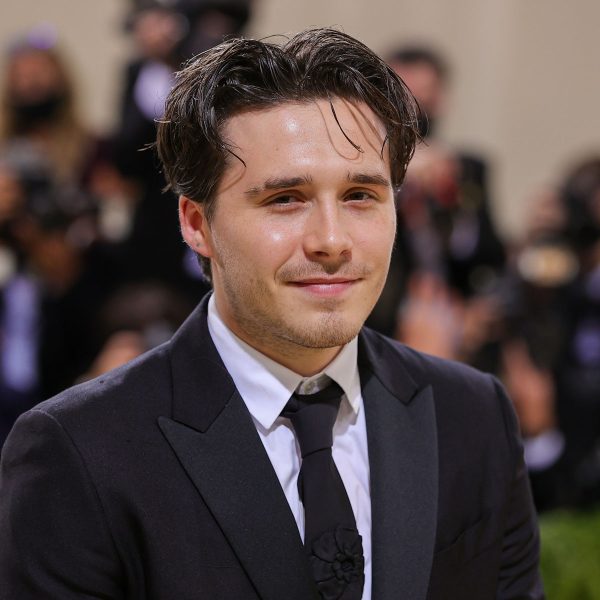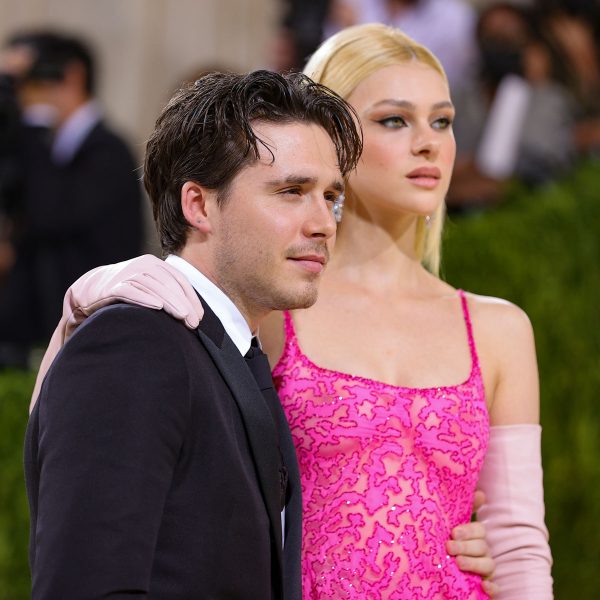 Brooklyn Beckham: Textured eBoy Wet Look Curtain Haircut With Volume
Brooklyn Beckham's curtain cut is a seriously on-trend 90s aesthetic, although has more volume, movement and texture for a 2021 update.
MFH says
With 90s hairstyles having another moment it's no surprise curtains are back.
Although his Dad's 90s bleached-blonde 'drapes' were longer and poker-straight back in the day, we prefer Brooklyn Beckham's curtain cut. Why? It might not be a groundbreaking style, but it's a shorter, more flattering, modern, take.
Plus the volume and layers to enable him to play around with the styling more. He could also wear it parted on the side, in a quiff, or, if he's feeling lazy, he could just leave his 'drapes' straight.
But even for short curtains like Brooklyn's, your hair will need to be around eyebrow length so when it's parted in the middle, the pieces frame your face.
Although the 90s curtain won't go down in history as the most flattering look – for good reason, see Peter Andre – we like the softness and versatility of Brooklyn's curtain cut.
(Check out more ways Brooklyn Beckham styles this look.)
Ask them point cut your hair, which will give some texture. And use thinning scissors to get rid of any excess thickness so it doesn't look too 'puffy' at the top and sides
The back and sides of Brooklyn's hair are slightly shorter than the top – so ask for yours to be subtly blended, too.
Use a comb to create a hard parting in the middle. Simple tip: use your nose as a guideline.
For Brooklyn's wet hair look, dry your hair off first. Then add a 50p blob of gel to the palm of your hand, rub your hands together to spread it, then rub it through your hair and tousle it with your fingers. You can always add more gel bit by bit if necessary.
Push your curtains up a little into a 'half quiff', and pull down a couple of strands onto the forehead