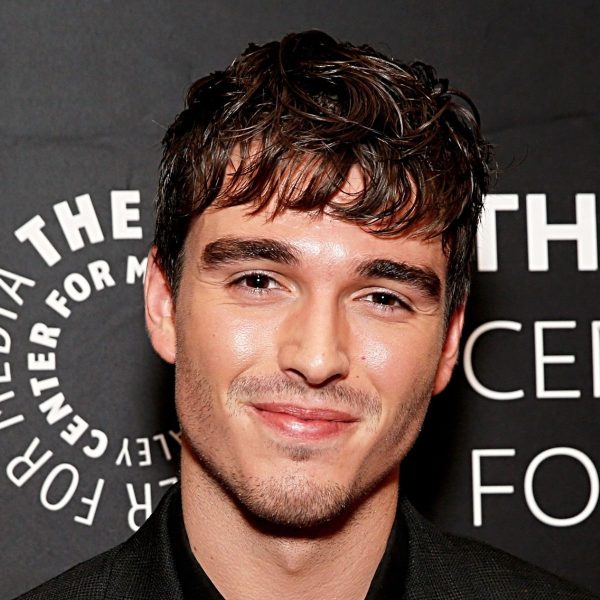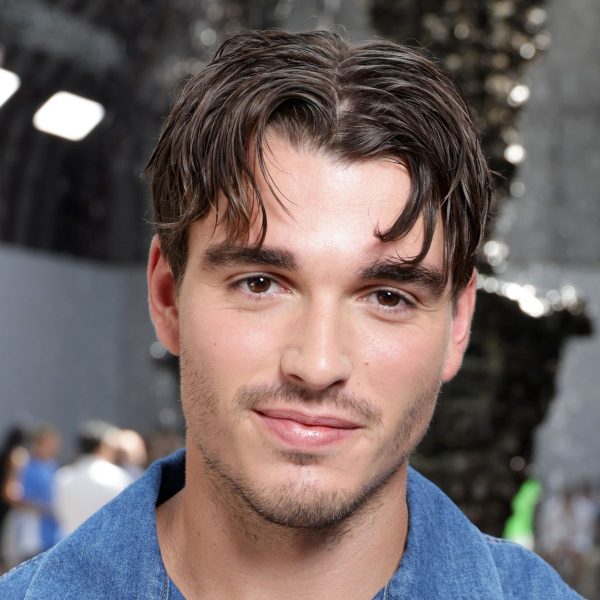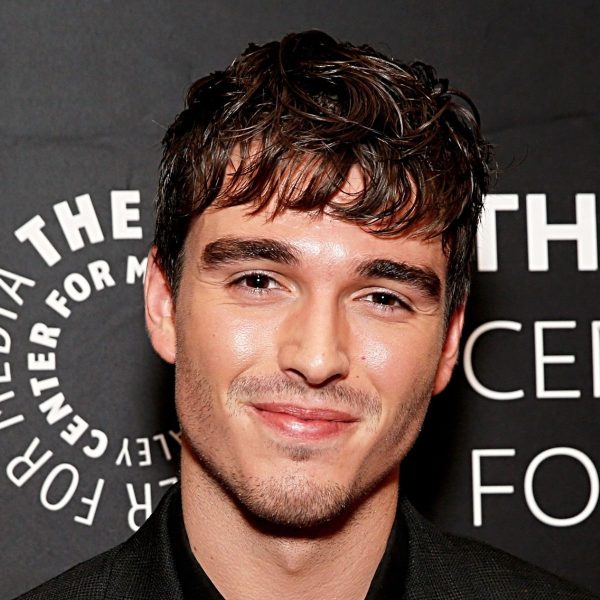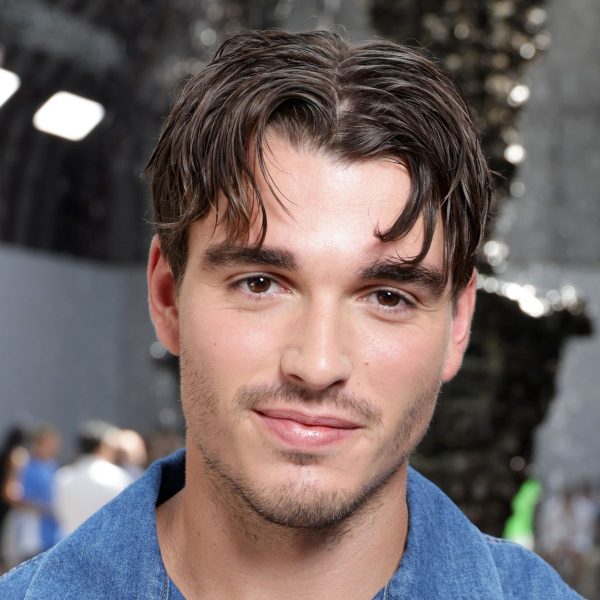 MFH says
Corey Mylchreest's textured wavy hair with fringe looks great with lots of movement and texture as per the first photo.
But a couple of month's worth of growth later, and it has morphed into a more retro 90s vibe with a soft, curtain fringe.
So he gets two hairstyles for the price of one. And both styles really suit his face shape and his thick hair with that soft, natural wave.
He could also part his hair at the side for a simple tweak that makes a big difference.
Or he could join the 'slick back' tribe and brush his hair back for a sleeker vibe.
Corey Mylchreest's textured wavy hair with fringe  your barber should use scissor over comb, rather than clipping.
Corey's hair is long on the top, and tapered in at the sides and back.
In the second photo, has hair is a little longer so he has parted it in the centre, and his stylist has cut layers into it to preserve the texture and movement so it doesn't hang and look limp.
Corey Mylchreest's textured wavy hair with fringe  is all about encouraging the natural movement of his hair.
Wash and condition hair using nourishing products that encourage shine.
But ensure that your conditioner is light and doesn't weigh down the hair.
If you want to wash and go, spritz some sea salt spray on it, and give it a bit of a scrunch as it dries.
Or use a hairdryer on a low heat, and gently brush the hair forward at the top and sides as you dry it.
When dry, rub a pea-sized amount of a shiny clay, wax, pomade – whatever you like best in your hair – between your fingers.
Then tousle your hair with it to enhance the texture.
You can separate the fringe with your fingers to give it a piecey look.
Spritz it with some hairspray if you want to lock the style in a bit more.
Use dry shampoo between washes to freshen it, and give it some extra grit which is great for texture.
For Corey's second look on his slightly longer hair, use your nose as a guide for your centre part.
Then spritz a sea salt or texturising spray from roots to ends.
Dry the hair, ruffling and tousling it on each side of the centre part.
When it's dry, add in some shiny pomade or paste throughout the top of the hair.
Then curl the fringe slightly around on each side using your fingers.