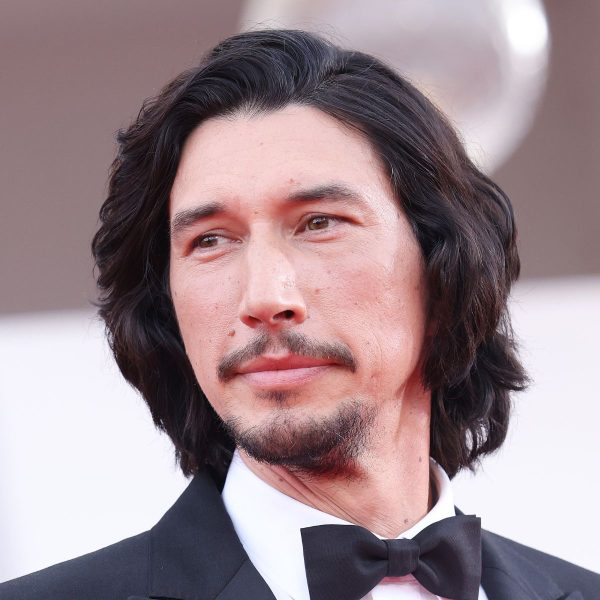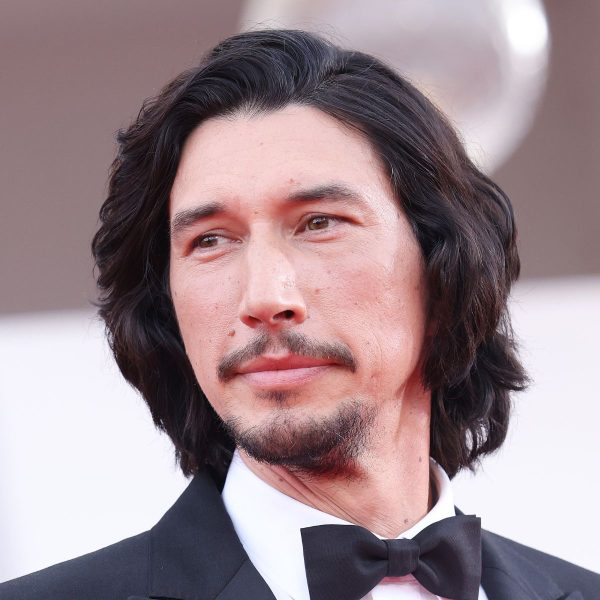 Adam Driver: Medium Length Wavy Hairstyle
Adam Driver's failsafe look – this medium length wavy hairstyle – highlights his thick, glossy hair and his natural waves.
So why mess with a good thing, eh?
MFH says
Adam Driver's medium length wavy hairstyle is a flattering length and shape for his rectangular face shape, and softens his angular features.
MFH loves that the style walks that fine line between being polished enough for the red carpet, but also slightly tousled.
As for his favourite hairstylist? According to this interview that aired on Instagram, he spills the beans.
"It's this one guy who's amazing. This guy named Alexis Continente [@alexiscontinente] who I call Alexis Constantine..inside joke that has nothing to do with anything. I met him on Last Duel & I keep him wherever I go. His wig game is on point."
If you're after Adam Driver's medium length wavy hairstyle you clearly need hair that's approximately collar length.
To get the movement and texture Adam's hair has, ask your barber for long layers.
This look is best cut with the scissor over comb technique.
Adam's fringe is longish too, so his hair can be parted at the side and he can push it up a little at the front.
Or he could keep it long and sweeping.
Adam Driver's medium length wavy hairstyle looks good because it's in such good condition.
Try and wash the hair no more than 2-3 times a week.
Always use conditioner, and once a week, use a deep conditioner.
To style it, on a damp hair spritz some texture spray and ruffle it through the hair.
Then apply a golf ball sized amount of volumising mousse.
Blow dry the hair on a medium heat, tousling it and scrunching it gently as you go.
Using a tiny amount of  matt clay, wax or pomade, warm it between your fingers then push the fringe area up slightly with it.
Then ruffle the rest through your hair.
Finish with an oil free shine spray to get that glossy look Adam has.