Cristiano Ronaldo really likes to play the field when it comes to his hairstyles (pun, intended). He's had a comb over, blonde highlights, shaved designs, pompadour-inspired styles, hard parts, razor lines… the list goes on!
The Portuguese footballer is a fan of a gelled wet look and spikes – we'd approach this with caution as it can look quite dated. Another of his styles we really can't get on board with is his man bun, as it tends to veer into greasy territory. Avoid if you have thin hair!
But, he didn't come to be the most Googled celebrity when it comes to men's hairstyle for no good reason. Here's MFH's favourite Cristiano cuts and styles over the years…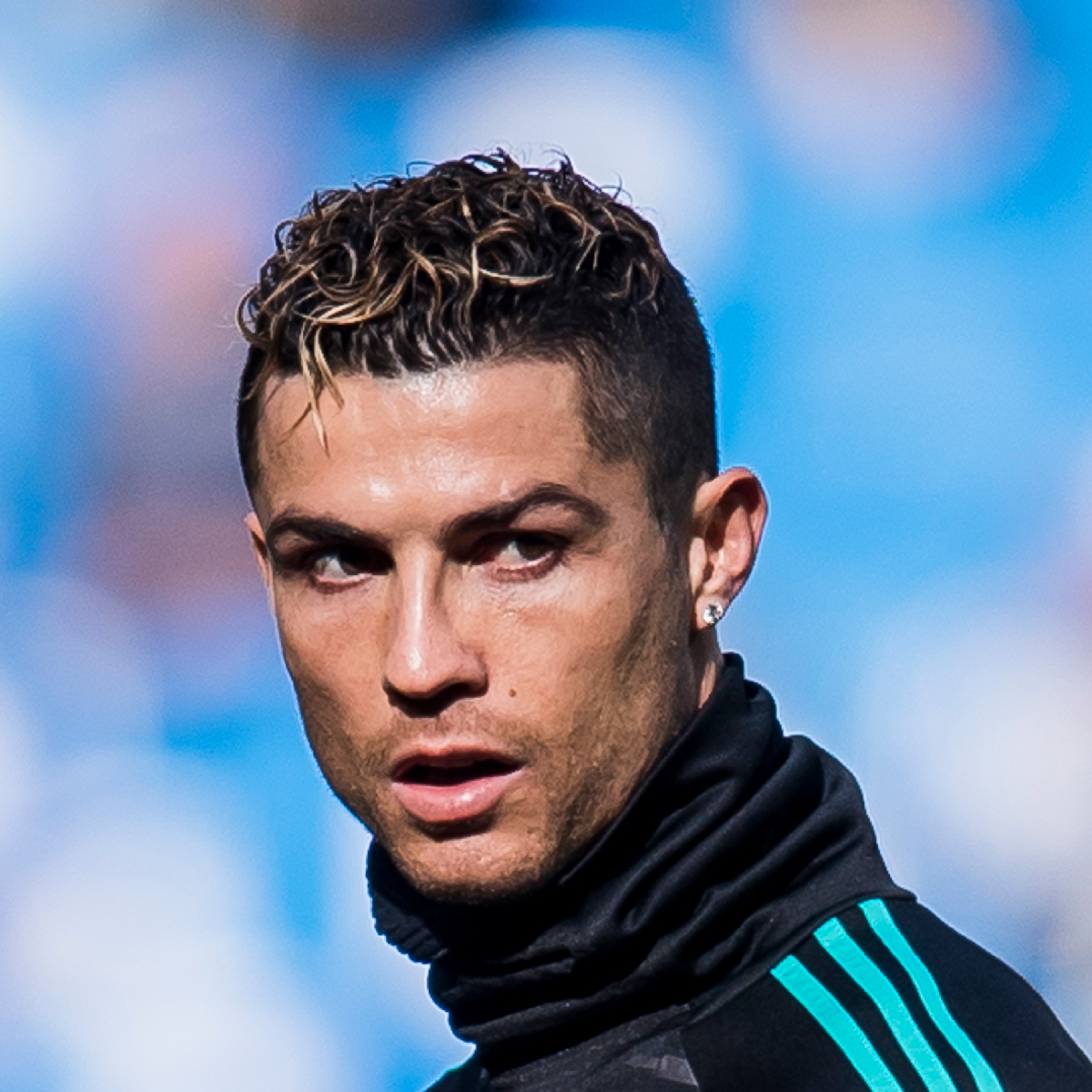 5. Curly hair with dyed ends
Normally we'd say stay clear of blonde highlights – but there's something about this look that kind of works for Ronaldo.
The footballer's longer, sun-kissed curls look good juxtaposed with defined edges and a blunt fringe.
To keep texture on the top (with shine like Cristiano) add some pomade and keep your blonde bits looking fresh with a purple-pigmented shampoo (yes, really!).
4. Buzz cut
MFH likes Cristiano's version of a buzz cut as he's kept a little length through the fringe that he can brush back. It looks smart, particularly with the neat edges.
Buzz cuts are great for folks with curly or coily hair who are looking for a wash and go style as they're very low maintenance. You'll have to keep the cut in check with regular trips to your barber though. And if you want those Ronaldo angles, ask your barber to use a detailer.
In terms of products, again it's pretty low key. Invest in a good shampoo and watch that your scalp is well moisturised – it'll be on show!
3. Long on top curly hair
It's great to see Cristiano embracing his natural curly hair! We'd style this with mousse (just a small amount) to give the curls some definition and hold.
Cristiano's barber has taken weight off the look by creating an undercut and it looks as though he has thinned out some sections of the hair so the footballer's curls are easier to manage.
All in all, it's a yes from MFH to Cristiano's longer look.
Keep curls in good nick with masks and moisturising treatments and opt for cream-based stying formulas to avoid curls drying out.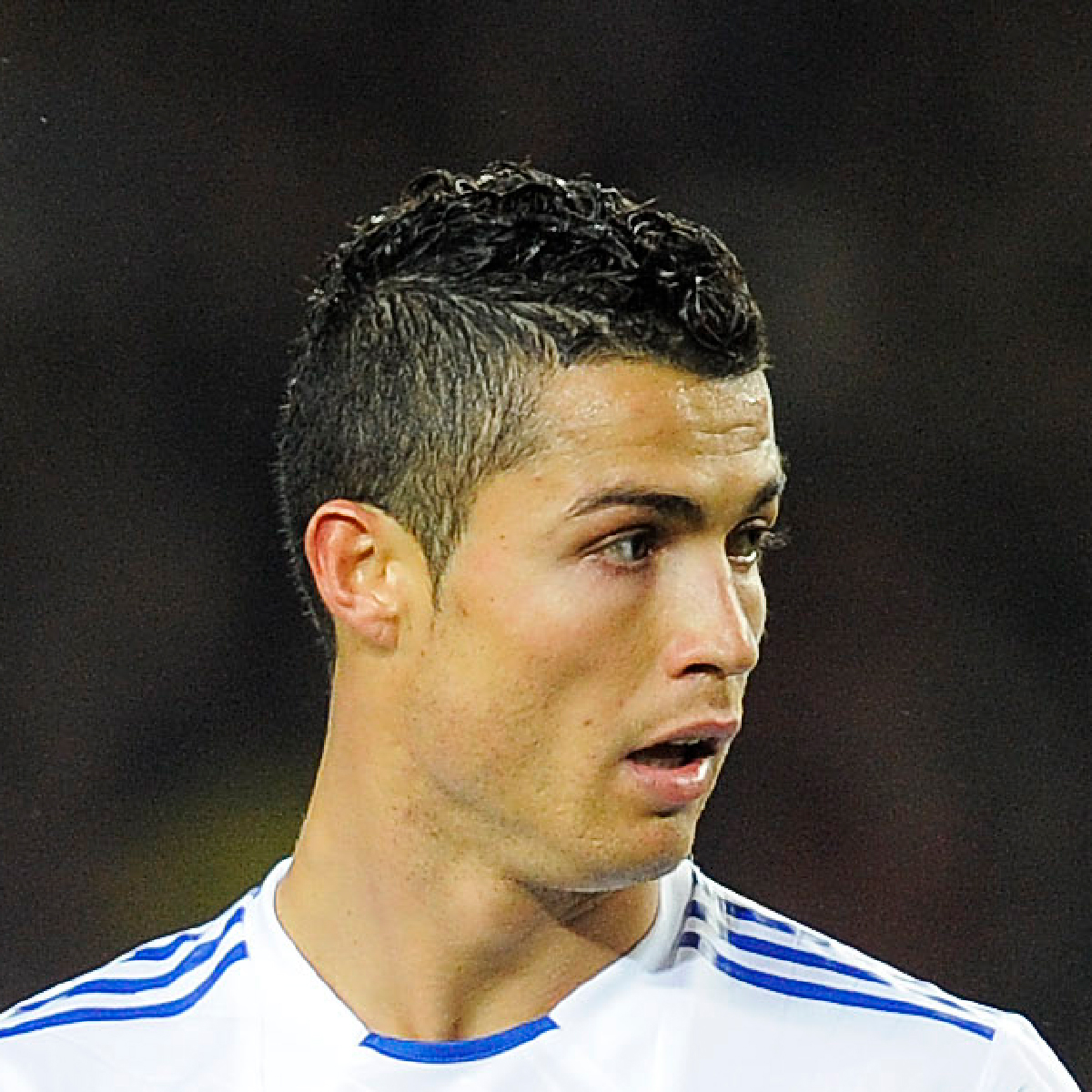 2. Baby mohican 
This hairstyle features a longer section on top and toes the line between mohican and a more traditional short, back and sides.
It definitely puts a fun twist on a traditional look – and MFH wants to pay respects to Ronaldo's barber for creating the neat curve around his ear!
If you've got thinner hair you can add volume and height to the top section of this look with texture powder. Cristiano has gone for more of a wet look here so reach for your gels, pomades and waxes if you want to emulate that.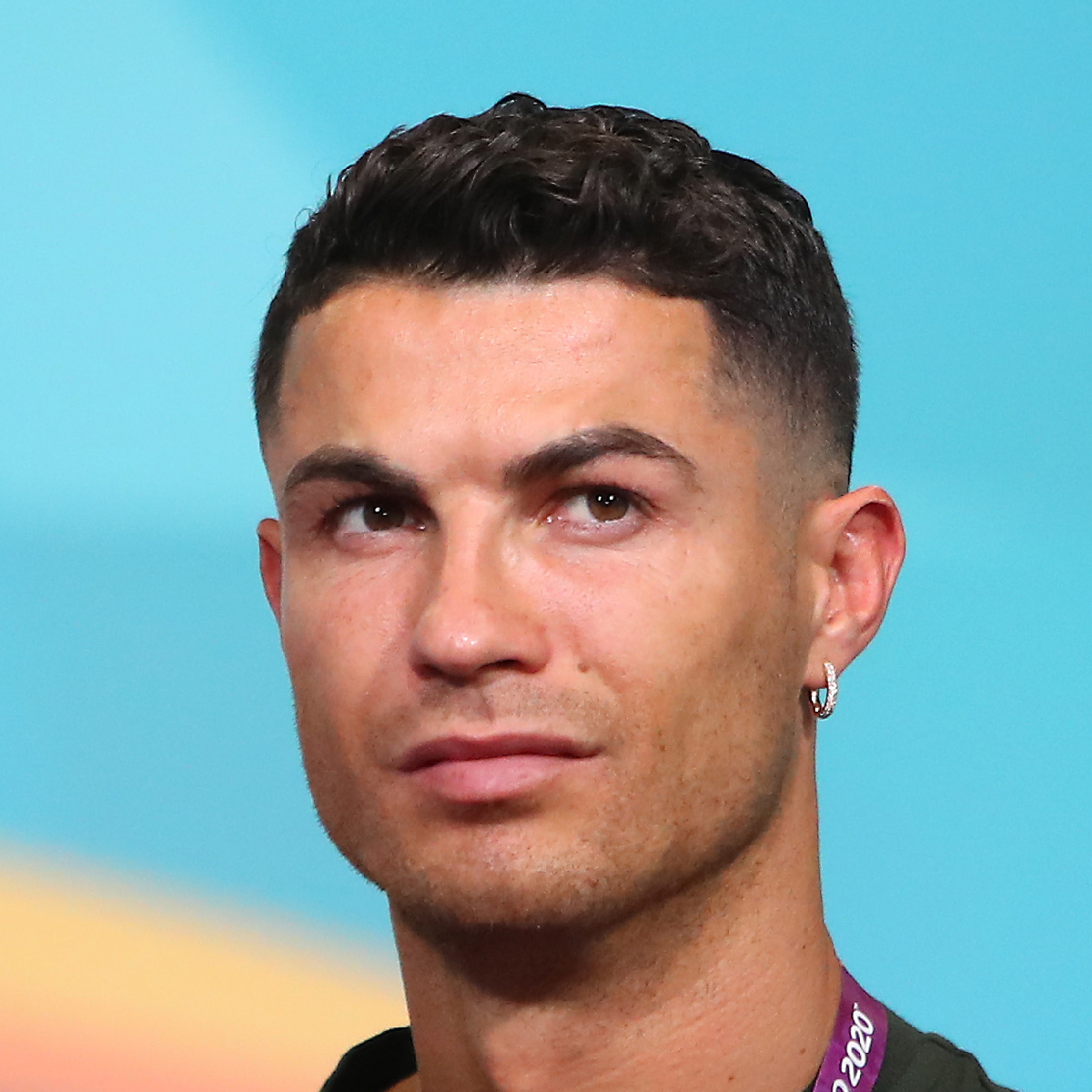 1. Crop and skin fade with line up
The neat edges of this crop and skin fade combo really shows off Cristiano's sharp style at its best. Sure, it's a classic look but why mess around with something that has stood the test of time?
MFH likes how the hair on top has been teased into curls – it's the perfect style for Cristiano as it enhances his naturally curly hair, while at the same time still looks very put together and well groomed. Goals!
Reach for curl-enhancing and volumising products to style and keep things on the matt side to really nail this look.
Now take our poll and tell MFH which of Cristiano's hairstyles YOU think is the best…