 Every guy needs a great watch in their life. Not only a style statement, they serve a day-to-day function; which is why picking the right watch is important. With so many brands out there, why not support home grown talent with the best of British watches.
Fears are one of Britain's oldest family-run watch companies. Their story begins over 170 years ago when Edwin Fear established his watchmaking workshop on Redcliff Street in Bristol. Since then, the business has been passed down through generations of watchmakers, continuing to encapsulate the original values and ethos of the brand.
Unfortunately the business was closed in the 1960s; but now 50 years on, it's back! Edwin's great-great-great-grandson Nicholas is now leading the business, with the aim to produce high quality, elegant wrist watches.
Fears Redcliff Continental – £725 – In Colours Passport Red, Jetliner White & Fears Blue
The Handmade, British Watches
To mark their re-launch, Fears have released three new watches; featuring an expanded version of their current Redcliff range and a new hand-built mechanical watch, The Brunswick.
Redcliff Date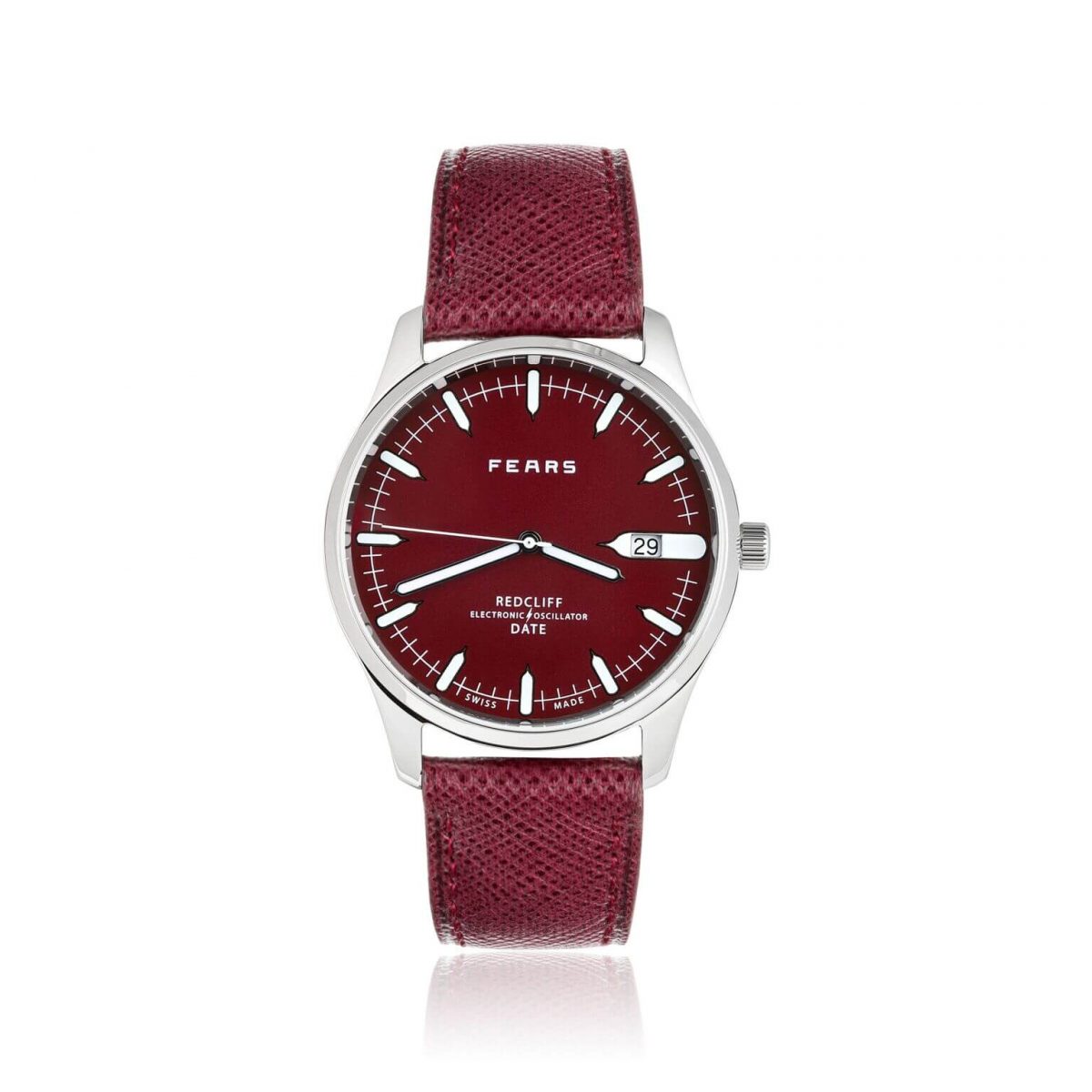 Fears' existing watch, The Redcliff Date, is now available in a fourth dial colour: Passport Red. Staying true to their British heritage, the colour is inspired by the deep red of the British passport. The new colourway is an addition to the Fears Blue; Jetliner White and Pebble Grey. Multiple layers create a glossy finish and add to the dial's brilliance. Each dial is designed with a Fears strap in the same shade as the face. The new dial and strap colour are all interchangeable.
KEY SPECS: 20mm Lug Width – Swiss Rhonda 515 Quartz Movement – 50m Water Resistance – Stainless Steel Casing – Easy Release Springbars.
Timepiece Trivia: All Fears Redcliff watches pay homage to the company's past with a model number starting BS1, the postcode of Redcliff Street.
Redcliff Continental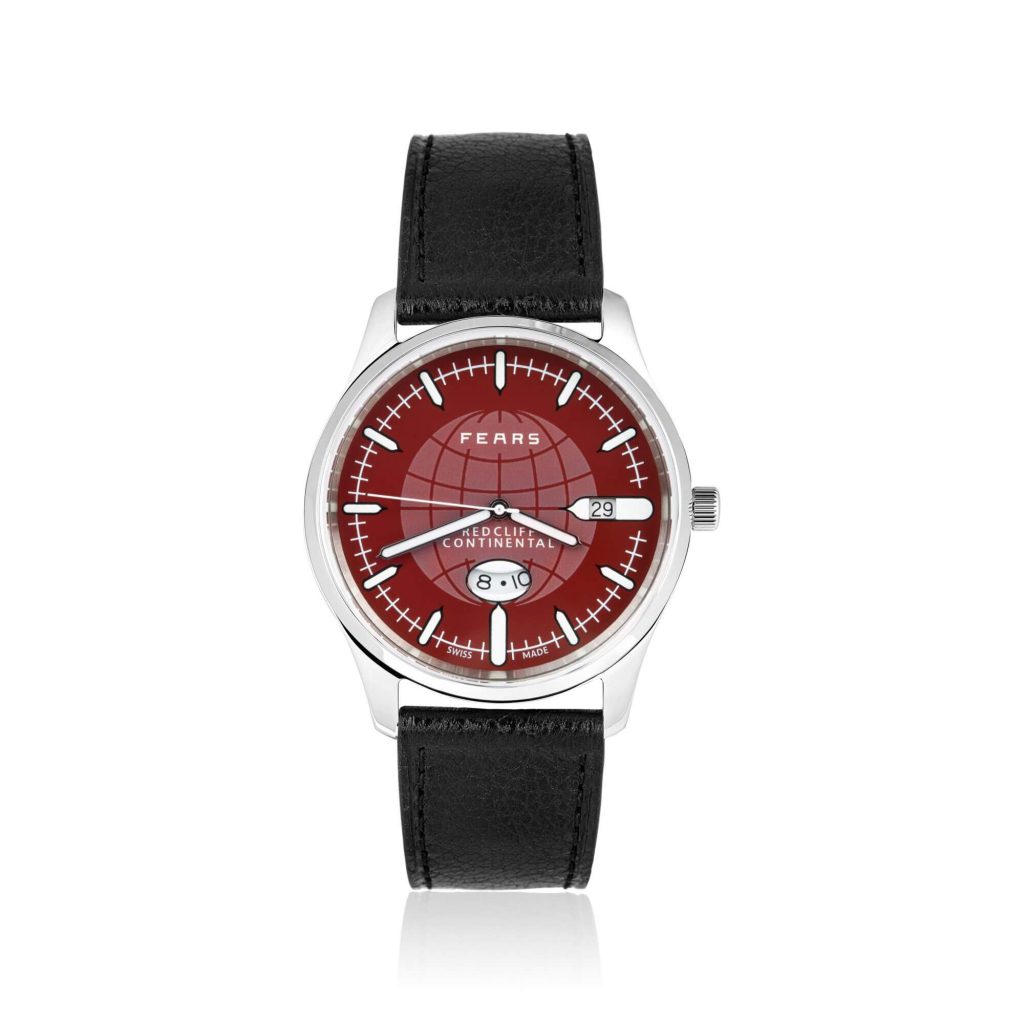 The Redcliff Continental is inspired by glamorous international travel of the 1960s. Its newest feature includes a special function that allows for two independent time zones to be displayed simultaneously.
This watch is perfect for men on the move, who need to keep track of time zones or looking out for a loved one living across the globe. With the traditional elegance of the Fears design in mind, the second time zone is discreetly shown in it's own window positioned at 6 o'clock; a design which is preferable over the usual fourth-hand method.
The dial features a new two-tone finish with a matte textured, globe emblem in the centre; a contrast to the high gloss of the dial's surface.
KEY SPECS: 20mm Lug Width – Swiss Rhonda 515 Quartz Movement – 50m Water Resistance – Genuine Goats Leather Strap – Gloss Finish Dial featuring Super-LumiNova®
Timepiece Trivia: The oval shape of the second timezone window is inspired by the oval country stickers attached to cards when driving abroad. 
Brunswick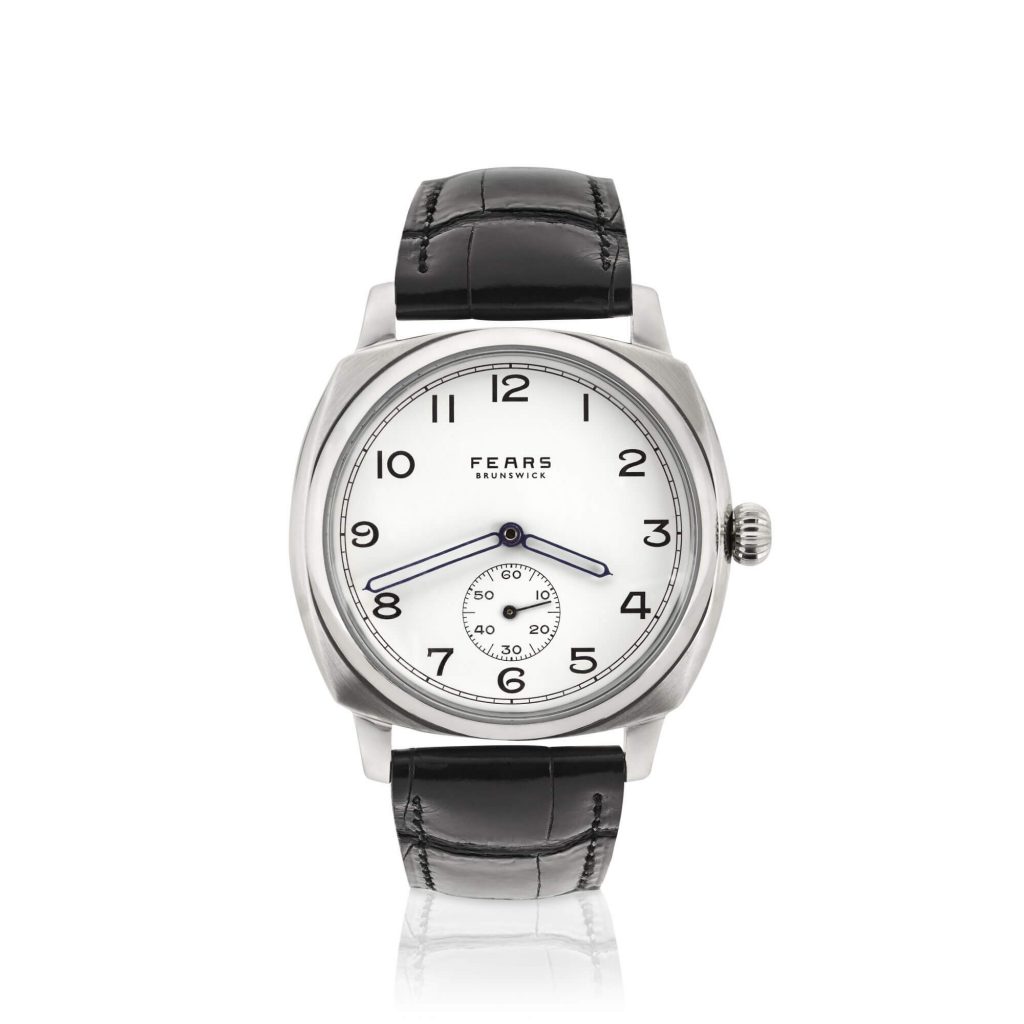 The Brunswick is the first mechanical watch from Fears in 60 years, inspired directly from an original 1924 timepiece. The watch features a British-made, cushion shaped case – combining of a rounded square and circular dial, a popular shape of the 1920's.
Each Brunswick is hand-made and created with a pure white, resin enamel dial – polished right here in Britain.
KEY SPECS: 20mm Lug Width – Manual Winding – 40h Power Reserve – Anti Reflective Sapphire Crystal Glass – Swiss Manual-winding – Thermal-blue Skeletonised Fears Hands.
Timepiece Trivia: The watch is named after Brunswick Square in Bristol where Fears established its first exporting business, 'Fears Limited'. The company shipped Fears watches to over 95 countries, becoming so busy that the premises had their own Post Office based inside!
The Fears Watches start at £650 and can be found here